How Much Do Millennials Spend on Engagement Rings?
Millennials – the change bearers! How?  😉 Well, we sure have put in A LOT more thought in getting engaged and finding that perfect ring for that flawless love of our lives, but it comes with a twist! So, are you ready for the magical moment? Your heart will skip eight beats at once and everything around you will feel like it has disappeared. 🌟 You feel a little dizzy and anxious - just so many emotions together! However, all those emotions will turn into pure happiness when she says "YES!" and then gives you the biggest hug ever. 💟
You still need to wait for that to happen, though. Now that you've done all your research on different hacks for buying that perfect engagement ring, it's time for you to note down the prices. 💵 You may have many questions on your mind. 😕 What is the average cost of these gemstones? What price range do most millennials follow? And much more. 😊
💸
From the Realm of Statistics

💸

Millennial-hood alert (you know like its brotherhood, sisterhood etc.,!) Okay, so you know how they always tell us that nobody is going to do our life for us? I mean I heard A lot of that, I bet you do too. But, here's a thought! I am going to get you in on a secret! The secret of how much pocket should you keep loose for buying your engagement ring! ;)

This part might be a little boring for you but you need to understand these statistics fully! 🤗 Though God knows how much most men usually love doing the maths before everything they jump into! Once you've understood these, there won't be much of a problem for you when choosing a price range. Disclaimer: these are statistics based on what the average population wants. 😕 It's not important that this all applies to your girl, as well! 😅

2/3rds people think that it should cost less than $2500. Isn't that crazy? However, an average engagement ring would cost them around $5680.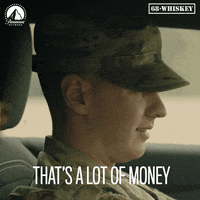 💸
Let's Hear It from People Who Actually Went Through It; Experiences

💸

You can never go wrong by listening to some advice! 😉 These two newly married women are going to tell you their experiences with engagement rings!
💸
Linda's Salary: $100,000 

💸 

Her Partner's Salary: $ 150,000

So, in Linda's opinion, it should be somewhere between 9-15% annual income of your partner. And God knows, Linda has a point! How? Well there are just SO many other investments that you can make or perhaps debts to pay. So, Linda wouldn't have let her partner pay A LOT for their engagement ring, anyway!

There's just so many debts to pay and investments to make. I can't just let him pay too much for my engagement ring. They started the new era of a love and dream filled commitment-oozing relationship with a 930 dollars engagement ring! The word is that she loves it so much and more than that she adores wearing it each day!
 💸 Meredith's Salary: $35,000 💸 Her Partner's Salary: $37,000
Meredith is from the savings clan! She believes in the three months salary saving rule. Like it's a must to consider for her! Though Meredith knows that it might be a little old-school but she thinks that's because they don't really realize how important love is. She is the kind of person who loves keeping the traditions alive and any guesses which gemstone she went for? Of course, how could it be anything else but a diamond. She happily owns a $6350 charming engagement ring!
Keep Yourself and Her Happy Long-term
Better to mention that I've seen many couples with the same salary go with crazy choices like $100 up to $76000. You bet I ask them about their motive. Some wanna get things right in their lives first. Then when they've done well with their finances and assets, let their assets pay for something loyal. Some others say nothing can stop them from making her feel like she's actually the princess of his life right there and then.
Hmm... So many of us millennials are overly emotional. We want our kids to be proud of our choice for their lovely mom! At the same time we might wanna feel the shine and sparkle that is rare in nature.
With all that said, what I would suggest is to write down your expenses for the next two years. Find out exactly what are your major and minor expenses coming up. Considering that you keep the same job and income, how much money would you have in your savings account after taxes and expenses in two years from now? Now if everything is okay and you have enough money, then see if you can execute the 9%-15% rule. But you may wanna talk to your financial advisor or even her about it.
I know every girl is different. At the same time you may wanna keep it a secret and see her surprised face when you propose to her. So if you know she's into savings, I'm sure she's gonna love what you've calculated to come up with that number. It actually makes her feel like she can count on you in life since you can see way ahead and prepare for it. However if you know she really cares about her engagement ring being a bad-ass one, here's what I want you to do.
Simply calculate the same things, but put more pressure on your budget for her engagement ring. And let her know about exactly how you came up with that decision afterwards. Communicating your considerations to make the best happen for her is a turn on, trust me.
You may have understood the basic concept by now! 😊 Many millennials tend to go for not-so-traditional ways of proposing their loved ones while others love to keep the traditions alive. 💟 That's clearly because they're trying to make some investments and pay their debts off! On the other hand, some people feel like they have to keep the culture alive. 🤩 The truth is that the amount of money you decide to spend should only depend on what you and your partner believes in and focuses on in life. And after all, she's your girl! You know her the best so this shouldn't be a problem to find out how much you should set aside to spend. 😊
How much do you think millennials should spend on rings?