What Is the Strongest Gold for Engagement Rings
Is being strong one of the qualities that attracted you to your girl? Your girl must be strong, independent and someone who's sure of herself! She definitely deserves a gentleman like you! 🤩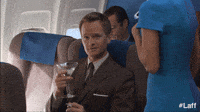 Are you looking for an engagement ring that's just as strong as her vibe and personality? Well, you're at the right place!
✨The Traditional & Legendary -  Yellow Gold ✨
Fan of traditions or perhaps your girl is? If yes, this might be your best option. As yellow gold is the purest option for all the gold lovers. It is absolutely stunning with that perfect "golden" color to it. It is known all over the world for its beautiful and traditional appearance. 🤩
It's mixed with some other metals to form an alloy i.e because it's not strong enough to be used on its own. You can get it in 10k, 14k or 18k options.
⭐ Natalie's love for her yellow gold engagement ring
Natalie used astrology to explain her attachment to this beauty. Since she's a Capricorn sun, her love for traditional stuff is unmatched!
She was a little insecure about her white skin tone but since she's started to wear her ring on a daily basis, it has changed her entire perspective! She takes pride in her skin and how this beauty gleams on her slender fingers.
What she loves the most about her yellow gold engagement ring is that it still looks exactly the same as it did 4 years ago. It's very durable and strong.
✨ The Sleek & Shiny - White Gold ✨
Is your girl a minimalist and very chic, then there isn't a better option for her than this!
It has a very icy and has this, oh so stunning shiny look!
To understand how it's just so super shiny, let's imagine a cake with icing. 🍰 Would the cake look the same without the icing? Nay, not so much, right?
Same is the case with white gold and it's icing, also known as rhodium coating. It makes it look shiny and glamorous.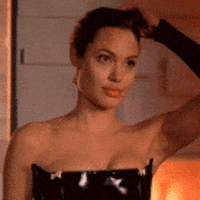 ⭐ Bella's Experience with white gold
Bella is a model and most of her shoots are quite extra and unique. This is why she likes to wear chic and simple stuff.
Her boyfriend planned a romantic getaway to Paris! She still remembers the moment when he pulled out the ring on top of the Eiffel tower and the whole crowd started cheering for them! #Goals, eh? 🤩
Her engagement ring has become a part of her and even if she takes it off for a second, it feels like something is incomplete. It's been 6 years since her marriage and her ring has only been re-plated once. 😊
✨ The Romantic & Utopian - Rose Gold ✨
Does any metal sound as romantic as rose gold! I mean roses and gold in one word, God! Rose gold is a really famous option for people obsessed with vintage or antique stuff. It has this undeniable romantic vibe to it due to its light pinkish tint.
No matter what skin tone she is, this will work perfectly for any girl! Many women love this metal due to the blushy, pinkish color. 😊
⭐ Kenzie's Experience with rose gold
Kenzie is a plant mom and spends her days reading books on her balcony. She has a love for old literature and rom-coms. A true romantic who loves the feeling of nostalgia! 🍃
When her fiancé proposed to her with this absolutely stunning engagement ring paired along with an Old European diamond cut, she felt like on cloud 9, Literally!!
This beauty has lasted her for around 10 years without causing any problems. She loves taking care of it and cleans it once a week!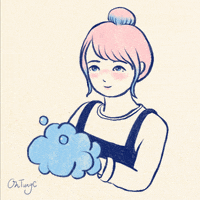 ✨ Conclusion ✨
So, what is the strongest gold for engagement rings? Well, strong could be quite a perspective here. Strong could also mean which one of these strongly vibes with your partner and the entire aura around your relationship. I know, I have a thing for philosophical interpretations. 🤷🏻‍♀️
Anyhow, logically speaking, the answer is - white gold. White gold is the strongest gold due to the fact that it has many other metals added into it. However, this will matter more on the karat number. 🤔
14k will be a lot more stronger and durable than 18k gold. The lower the number, the stronger the metal. However, this shouldn't be something that you should just base your final decision on! There's a lot more to think about. 😊 Remember my "perspective" about perspectives, above? Think more, look closer for clues.