Most Expensive Metal for Engagement Rings
Love is a priceless emotion! But when it comes to loving someone, you definitely want the best of the best for them! 🌟
Looking for the most expensive metal for engagement rings? As in the realm of jewelry (and pretty much every other realm too), most expensive signifies most durable and strong.
Let's find out that magical metal that can be as durable as your love and commitment for each other. 
Durability is always sexy! From a relationship that is promising to get back to being as durable and brand new as in the start to an engagement ring metal, it's the same thing we are after!
Good news, Platinum is slowly becoming the go-to option for engagement rings. It's perfect for people who prefer silver-colored jewelry. It's very durable and will stay the same for years.
Added bonus is that it comes with a lot of shine just like she came with a whole lot of shine in your life! ✨ It also has a lot of density which makes it quite secure for expensive gemstones.
The price is definitely higher than gold metals. Platinum is very high-end but definitely worth the price!
✨ Avrey's Experience
Avrey loves to work and spend her whole day in the office. She has a love for designer things and spending her money on expensive and durable stuff, from time to time.
When her husband proposed to her with a platinum ring along with a round shaped diamond- she felt ecstatic! ✨ Avrey had always wanted her engagement ring to be exactly as stunning as the one she got!
It's been 6 years since her marriage and she doesn't have a single problem with this beauty. Averey wears it all day and all night - it's become a constant part of her life!
🌟 Yellow Gold 🌟
Looking for something traditional and perfect for warmer skin tones? Yellow gold is the most "expensive" looking option due to it's pure golden color. 🤩
The price depends on the number of karats i.e 18k will have more gold in it than 14k. This is why 18k is more expensive!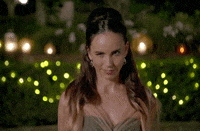 ✨ Miley's Experience
Miley is an introvert who likes to keep things private. However, she likes to dress just the opposite - very extra! She loves to wear gold jewelry, as well! 😊
Miley still remembers that magical evening of 10th September, 2016, when her husband proposed to her at the rooftop of their apartment complex. The sky was full of stars and there couldn't not be a private proposal for her. 🌃
This ring is like a love symbol for her and she has many memories attached to it.  She is glad that her husband went for such a lovely traditional metal!
🌟 White Gold 🌟
Most people choose white gold as they love the element of "gold" in their engagement rings! One more reason is that white gold is certainly whiter or shinier than platinum.
Can you relate to any of these? Perhaps something your girl looks for in her jewelry shopping spree? Something shiny and sparkly catches her eye, here's your winner!
Let me tell you more about it by walking you through Meredith's shoes!
✨ Meredith's Experience
Meredith is definitely the perfect example of a bold insta baddie! She is a super chic woman and likes to wear black leather jackets along with silver jewelry.
You open her profile and you can so much glam in almost every other post! Don't even get me started on her Insta stories the day she enters a mall. It's all shiny and sparkly!
She was thrilled when her boyfriend proposed to her with this beautiful white gold engagement ring! As it suited her style perfectly, it was the exact sparkle that ignites her inner shiny vibe. 
🌟 Conclusion 🌟
So, what do you think is the most expensive? Yes, you guessed it right! The answer is - PLATINUM! 🤩 It's high-end and expensive - definitely with the price as well.
If you're only considering the gold options, white gold is more expensive than yellow gold.
However, there isn't much difference between the two of those, except one is icy and one is the traditional gold love!
Are you ready to pick out the perfect engagement ring metal for your girl and write down your own experience too? 🥺