Top 7 Impressive Gift Ideas For 85 Year Old Woman
It can be pretty challenging to come up with the perfect gift ideas to present to an eighty-five-year-old woman. As we may know, anybody hitting these significant digits is already wise, fragile, and has the heart of a toddler. To please an Eighty-five-year-old woman, you have to be creative while patiently spending some time analyzing what they would actually like. The senior citizens usually like things that are beneficial to them and something they can proudly keep closer to their hearts. We made a list of the top 7 gifts you can give to an 85-year-old vintage soul to help you make their day.
Whether you are looking for a gift for your grandmother, grand aunty, Mother, or anyone you know, we will help you pick the perfect gift for her. Unlike the other sites, we made a practical list of gifts catering to the price ranges. If you feel like spoiling your sweet granny with something special, go ahead and do it, and if you've got a budget and are looking for some inexpensive gifts, we got you covered in that case too. 
They say nobody loves like an old woman because, at this point, they have mastered the art of loving; they like to give than receive but let's not forget they deserve all the love in the world. Let's take a look at some of the best ways to shower an 85-year-old woman with love.
1)
 Jewelry
No matter how young or old, women can't get enough of sparkly and shiny things.
"I got my granny this necklace for her birthday, when I gave her the box she laughed and said "Why would I be wearing jewelry after your grandpa has gone?" when she saw the necklace she said "I took it back, I was only kidding" and proudly tried it on. It was hilarious and sweet"  
-Jessica Jhon-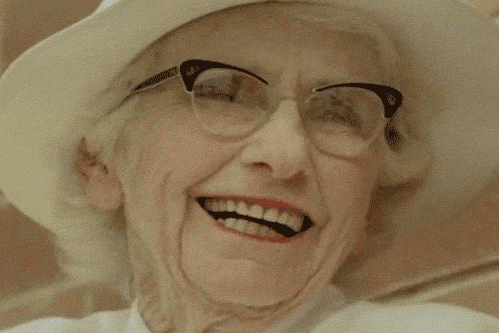 I've never come across an 85-year-old woman who doesn't love a good old pearl necklace. This magnetic pearl necklace captures the classy elements of nature, which I am pretty sure granny would love. The necklace is made out of freshwater pearls and boasts a classic design. This art piece is certain to make her feel like Queen Elizabeth Herself. If you are really looking for ways to make your granny/ mother or aunt excited about your gift, a gold or pearl necklace will do it.
Leyloon Cushion Cut Halo Necklace
2) A Ticket to Her Favorite Place She Always Wanted to Go
When we get old, we always think of the things we didn't do. So if you listen to her, you'll notice that she always wanted to go somewhere but for some reason she couldn't. This place may have different meanings to her. No matter what the reason is, that's the place she wants to get but she needs more help. If you know where the place is and what's her schedule like, then you're gonna give her the world with a ticket with your support. ✌
3)Back And Neck Massager
With old age comes the inevitable back and neck aches, making life miserable for older adults. Although this is something that you cannot avoid, there are ways to ease the pain and make them feel good and comfortable. A back and Neck Massager is a thoughtful gift to present to an 85-year-old woman, and it is one of the most useful gifts of all. Some of these travel-friendly massagers even come with a pouch. You can use these massagers to relieve those horrible neck and shoulder pains anywhere and everywhere, making it seem like a must-have essential for every 85-year-old woman. 
4)Self Stirring Mugs
If our granny is a massive fan of coffee, you might want to get her one of these magical cups that stirs your drink for you. You can use this mug to make any beverages including, coffee, hot chocolate, tea, milk, or protein shakes. You just have to add the ingredients and press the button and tada! The warm drink is ready. Next time your granny wants her favorite hot beverage, she doesn't have to walk up to the kitchen to grab a spoon. The cup's insulated walls will also keep the liquid warm, making things a lot easier for the senior citizen.
5)A Memory Box
An 85-year-old woman will have more stories to tell than any of us and have more memories to cherish from her past. If your grandma happens to be someone who loves collecting things you know what she would like? A little box to keep all her precious items and photographs. These adorable memory boxes are sure to steal anyone's heart, it can also be personalized with her name or an important date. 
6)Digital Photo frame
Speaking of Photographs we all know how older citizens love to treasure their pictures. Get her one of these amazing photo frames which is a great way to share pictures through your phones and stay connected with your family members, especially with your grandparents. These frames are awesome when it comes to keeping your picture frame updated with pictures. You don't have to keep printing the pictures for your granny anymore. I am pretty sure she will love this smart gadget and find it incredible.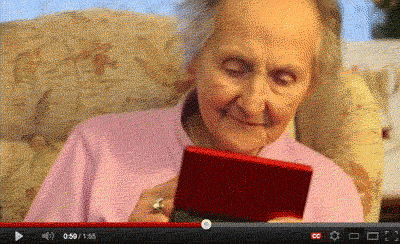 7)Leg Massager
A leg massager is another effective gift to help an 85-year-old woman treat her weary legs. Leg aches are one of the most annoying things you have to deal with as you grow. But purchasing a good quality Leg massager will aid in increasing blood circulation and relax the sore and tight muscles in the ankle and calf. With so many brands and different devices in the market, make sure you do your research and find the best one that targets the main areas your grandma complains about.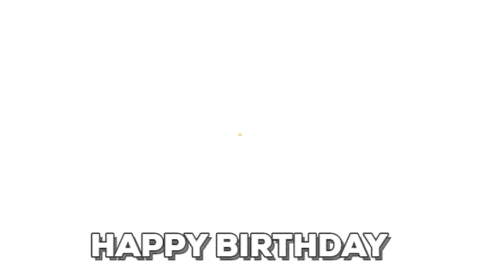 Now that you've gone through the top 7 list of gift ideas for an eighty-five-year-old woman, it's time to get one or many of these gifts that caught your attention. It is up to you when it comes to choosing the best gift you think she would love, at the end of the day all that matters is you love her enough to be here, reading this article. As a side note, along with your gift, we would recommend you to write a letter mentioning all the things you love about her, it would make all the difference in her world. Also, don't forget to share your thoughts about this article in the comments below.