Are round Diamonds the Best?
It's hard not to think about getting the best for your amazing girlfriend. She deserves everything good in the world right? She made you feel that way and now it's your turn! 😉 You're ready to engage her and grow old together! 🥺 However, you need to take everything step by step.  If you've been researching gemstones in order to find the perfect gemstone for your girl, you might have noticed how it works in the jewelry realm.  It's the never-ending information and with oh-so much depth! We still know for a fact, that this all still can't be deeper than your love for her. 🦋
💎 Why Are round Diamonds so Popular? 💎
I want you to think about something right away! 😶 Close your eyes and think about a diamond. What do you think about it? A round diamond, right? Well, it's not your fault! 😊 Round diamonds are just advertised to us all the time - all of those TV commercials, even the diamond emoji on our phones, diamond inspired stuff toys and much more! 🤯 The round shape is like a symbol for this gemstone and whenever people think of a diamond, they just can't think of any other shape than what's been always advertised to them! 🤔 Here's a really fun fact that you can let your girl know once you're engaged to her! 😉 This shape makes up 75% of all the diamonds sold and 60% of all the engagement rings. Isn't that crazy? That's super interesting!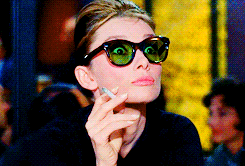 💎 What Are Some Qualities of round Cut Diamonds? 💎
I know most of the information is quite boring, but now it's time for the interesting part!  If you're going to get a round cut diamond for your engagement ring, here's all the good you're going to enjoy! This was all explained in 1919, in Marcel Tolkowsky's book and ever since, this shape has blown up!
💍 Timeless Appearance 💍
Are you looking for a ring that's going to last you a lifetime? 😊 Well, a round shape will never go out of style! It's a classic, timeless beauty. Ever since 1919, this shape has been the most famous one! 
💍 Versatility 💍
If you decide to choose this beautiful shape, the rest of the process would be so much easier for you. 🤪 This shape will go well with many styles - whether it is vintage or modern! You can choose the style depending on your girl's personality and you're good to go! 
💍 Fire, Brilliance and Beauty 💍
At the end of the day, you're getting a diamond for its looks. 💎 You need to choose a style that's going to look absolutely stunning on her delicate fingers! 🥺 A round cut diamond is going to have it all - beauty, fire and brilliance. It's cut out in a way in which it has 58 facets which reflect a lot of light. It sparkles a lot and gives off beautiful light reflections due to this exceptional cut! 🌈🌟
💎 the Final round Takeaway
Your decision should always boil down to what your girl likes.  It's never about what's liked by the public or most people. 😅 My hint, take a look at her jewelry and make your final decision based on that! Make sure that she's nowhere around you when you take a look at her jewelry! 😤 Since the surprise factor can already make your proposal even more memorable! So, best of luck! 

Reference: The Diamond Pro