Ideal Depth and Table round Diamond
Okay so I am excited to tell you that this particular question means we are SO close to narrowing down and making the choice! 😊 You're definitely making progress and I'm super pleased about it. Woohu! Soon enough, you will be taking a beautiful box out of your suit's pocket and sliding the ring on to your girlfriend's finger. 😉 That is just SO dreamy. It's going to feel magical to engage with the girl of your dreams, ask her to be yours forever. 😉 So let's get back to research for the perfect ring. 💍 Once you're engaged to her, it's going to be all about marriage talks and what steps to take next! Make sure to take a week of lov-cation after you're done with this as you really deserve it! 😅😂😤
💍
What Is Depth and Table of a Diamond

💍

Hmm, so you're probably familiar with all other aspects of a diamond by now. 😅 However, when it comes to the depth and table of a diamond, you need to know that this is the make or break point! 🤯  Let's get into the straight up technical facts now. 😊

🌟 Depth - it is the measurement of a diamond from the top of the diamond to the cutlet (bottom) of it. You don't really need to take any measurements or do some quick maths as the brand you buy it from will be there to do that for you. 😅😉 Just know that the depth shouldn't be too shallow or too high. It needs to be just in the middle to get that perfect diamond appearance! 💎

 
🌟 Table - this is the large, flat surface that you can see from the top. The perfect round diamond will have 58 facets and they will have a lot of fire - colorful reflections - and brilliance - sparkle! The smaller the table, the lower the grading. 😕 You need to have a large table in order to have a beautiful diamond. 😊💎
💍
Why Does It Matter?

💍

You may think that these two factors are not important as they're not part of the 4C's. 😕 You need to think about it in another way, bud. 😟 Look, 4C's are definitely really important and come before these two factors; however, these are something you need to consider, as well. 😊 That's because no matter how perfect the color, clarity or shape may be, depth and table need to be around the ideal percentage for it to look gorgeous and sparkly in real life. 😊 You may not notice it that much in pictures, though. 🔍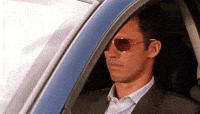 I mean all of these together make up the perfect diamond for your engagement ring! It's just you make a fluffy batter for the cake but don't care enough to blaze the pan with oil or put butter paper. What happens? The cake loses it's essence once it's baked. It looks sticky and not so clean a.k.a appealing, righto?
💍
Ideal Depth and Table for a round Diamond

💍

Are you ready to pick out the diamond with the perfect table and depth for your girl? 😊 Every type of diamond has a different ideal table and depth. Since, we're only having a discussion about a round one, I'm going to tell you about it. 😊 Make sure to mention these to your girl to look super intelligent in front of her. 🤪

If you love maths, you can make these calculations yourself. If not, let us do the work for you! 😊 Once the percentage is calculated, it needs to fall between certain percentages to be the ideal cuts!

💍 Table %

Excellent - 53 - 58

Very Good - 52 - 53, 58 - 60

Good - 51, 61 - 64

💍 Depth %

Excellent - 59 - 62.3

Very Good - 58 - 58.9, 62.4 - 63.5

Good - 57.5 - 57.9, 63.6 - 64.1

These are all ideal percentages to choose from! 😊🌟 So, now Mr-know it all, are you ready to make your choice? I bet you really are. Next, you might be searching for the best places to propose to her or you know what's the best way to propose to her. May the Gods of love be with you bro every step of the way!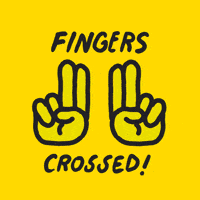 References: Lumera, The Diamond Pro