Top 3 Vintage Halo Moissanite Engagement Rings
Vintage look in the engagement rings is praised worldwide. 🌎 It gives the ring certain elegance with a hint of modern aspects as well. Vintage halo moissanite engagement rings are being discussed today to make it easier for you if you are looking for a ring with a decent vintage effect to it. 😌
Here we are, we top 3 vintage halo moissanite engagement rings, from our collection that are compared with the top 3 engagement rings of the same qualities that are picked from the internet. Make your move by choosing the one you like. 🥰 You have the golden buzzer. 🌟Choose the one that attracts you the most, and give it a buzz!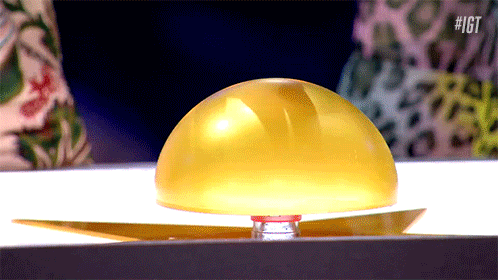 Set 1- Josephine by Leyloon and Lilly by Moissanite Rings
Josephine is a classic style ring with a high set halo. This 2 carat round moissanite ring has a soft subtle look. The vintage effect of this ring reminds of medieval times, full of romance and love. Josephine is like a bright sunny morning that will make your girl feel fresh and happy. 🥰
"This really is a Class A ring! I'm telling you! I am a very choosy person, but when Moss proposed to me this ring, I was over the moon. I would never trade this beauty with any other ring."
-Janis
The ring has a very vintage look. The gorgeous moissanite stone at the center surrounded by a unique halo gives the ring a very feminine and floral look. This fabulous ring has a modern floral halo setting which elevates the vintage look.
"Love all the extra sparkle that comes with this vintage moissanite ring. I swoon every time I look at this beauty on my finger."
-Clara
Set - 2 Ivy by Leyloon and Vintage Luna Halo Ring by Lamore Design
The Ivy Ring, as the name suggests is like an evergreen beauty, full of love and compassion. This double halo ring has an antique vintage look to it that complements its split infinity shank. The gem setting has a double halo with a high-quality French Pave, which gives the ring the look of belonging to a very romantic era. ♥️
"Much more than what meets the eye. The classic vintage look, the elegant setting, delicate stone, this ring are itself a piece or art."
-Judy
This vintage-inspired engagement ring features oval-shaped moissanite surrounded by a unique floral-looking halo that gives the ring a very soft delicate look. The milgrain halo setting of the ring is completed by the split shanks, enhancing the look.
 "The ring is so stunning that my sister cannot take her eyes off it. She complimented me with her very decent choice. I can't wait to propose to my girl with this ring"
-Ryan
Set - 3 The third set is, Sophie by Leyloon and Maria by Moissanite Rings
Sophie ring has a milgrain vintage high set setting with French paved halos. This 2-carat ring holds the moissanite in the center, very delicately with an elevated look. Just like the way your partner has a very high place in your heart. The effect of vintage look envelopes this sparkling ring.
"It's the second engagement ring we've purchased in our family from Leyloon. Their service is each time impeccable, and their jewelry is GORGEOUS. My now-husband went above and beyond to get me this ring. I am so grateful for everything and I love my new ring!"
-Natalie
Inspired by the beautiful Mandala symbol, this ring has a very vintage look. This flower-shaped ring has a unique style halo encircling the center moissanite stone. If you are into a traditional look merged with a classy modern effect, then this ring by moissanite rings will do the trick for you.
"Another stunning ring received for my fiancé. This ring is a masterpiece! Moissanite rings never fail to amaze me. I personalized it a bit according to my partner's liking. And I am sure she is going to love it."
-Justin
✨Let's Pick! ✨
Pretty impressive list, no? 🙂We are drooling over these gorgeous beauties. One look at these rings reminds us of all the romantic eras and the famous old rigs that were used to propose. The vintage effect really does its trick. ✨ Let the vintage rings do the trick for you too as well. Just choose the one that attracts you the most and let us know about your choice in the comments below.