Top 3 French Pave Halo Moissanite Engagement Rings
Want to add a little french look to your perfect engagement ring? How about choosing a french pave halo moissanite engagement ring? The french pave not only has an elegant look but also reminds of the romance and the love that you both share. Perfect French Love Story! 🌟 What you need to complete your french styled love story is a french pave halo moissanite ring. 
Now to make it easier for you to choose, we have lined up the top 3 french pave halo moissanite engagement rings from our collection, and from other collections. So, you can compare and contrast the products and make your choice of picking the ring more efficiently. 
So, let's dig in, ring hunters! 💍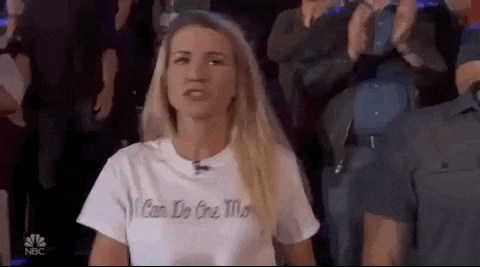 Set 1 is of Arriana by Leyloon and Round Moissanite French Pave Cushion Halo by Pave Jewelers
Arriana is an oval moissanite  ring with french pave reverse split shanks. This beautiful ring has a hint of glam with all the decency. If you are a person who likes a little extra, then Alora with its french pave halo is going to be your ring choice.
"My fiancée LOVES her ring. She says she couldn't be happier and is sure that the more perfect ring can not exist. Even though we wanted to get a bigger ring, the style of this ring cough our attention."
-Kim
Round moissanite sits delicately in the center, held by four prongs, and surrounded by french pave halo design. The square shape of the french pave halo, makes the center gemstone look bigger than it actually is. The ring amplifies the shimmer and shine effect, because of its carefully cut moissanite and halo stones. 💍
"This ring is a stunner. I could not be happier that he let me pick out this ring!  This is brilliant-cut moissanite with a perfectly paved halo. Super excited to flaunt this beauty!"
-Judy
Second Set is of Aubree by Leyloon and French Pave Halo Moissanite Engagement Ring By Rare Earth Jewelers
Aubree has a cushion setting for the center moissanite stone. The stone has a cathedral style french pave halo surrounding it, that makes the ring look more stunning. The cushioned setting really adds to the graceful look of the ring. :) 
"Proposing in a week with this beautiful french pave halo ring with a moissanite stone. I am sure she is going to love it!"
-Jake
Rare earth jewelers really outdid themselves by creating this masterpiece. Placing oval shaped moissanite stone in the middle held by four round prongs and encircled by french pave halo and french pave shank, this ring has 'elegance' written all over it. 
"After 8 years of love, he proposed to me with this beautiful sparkling ring. The proposal made me excited, but the ring swept me off the floor."
-Eliana
Set 3 is Gianna by Leyloon and Round Brilliant in French Pave Halo by Pave Jewelers
Gianna, the epitome of beauty. This ring has a slightly different look than most of the leyloon rings. Center stone held by three round prongs, the ring has a bypass basket setting with a delicate french pave halo. The halo itself is in a heart shape, which can best describe the love story of the two.
"How to find a perfect ring for the perfect girl? This was the question that was there in my mind for a month. I searched and searched and was not satisfied. Thanks to Leyloon, this ring of theirs made my quest for the perfect ring easy."
- Ted
The ring has a round center stone with such intricate cuts. The french pave halo that surrounds the stone, increases the glistening of the look, which is further amplified by the pave shanks. This beautiful jewelry piece has all the abilities to attract eyes towards itself.
"The proposal made her happy but the ring made her happier. All she could do that evening was look at her finger and smile shyly. I have seen her happier before, but this happiness was very different. A brighter one. Thanks to this ring, I am more than satisfied with my purchase."
-Joe
💍What's your pick?💍
Here we go! A perfect list of perfectly selected top 3 french pave halo moissanite engagement rings. Read through the article and make your decision to choose wisely. We're sure you will love your purchase! Do not forget to tell us in the comment section about your pick!