Top 3 Starburst Halo Moissanite Engagement Rings
When You tell her, you will bring her the stars⭐! Make sure you mean it. But wait, how's that possible. Don't worry we have your back, with the top 3 list of Starburst💫❤ Halo Moissanite rings that lives up to their name with breathtaking starburst😘 halos, your dream of bringing the stars to her is simply possible😇.
 What is starburst halo? Starburst halos are crafted in a way that they appear to reflect light from the center stones with a pattern that resembles the bursting of a star. These popular halos make the ring a hundred times sparkler 💥and creates a wow factor in an engagement ring💍💘. Fun fact for you, starburst that refers to the formation of stars in the galaxy has a symbolic meaning of "cosmic union" 😮❤ according to the Native American Symbols. 
So now we have given you a little introduction about starburst ring settings, let's jump right into the top 3 list of Starburst Moissanite engagement rings. Take a look and decide which of these potential competitors fighting to adorn your bride-to-be's hand is the winner.🏆
As the first set of rings we have,
1) from Leyloon Vying with Double Halo Pear Moissanite engagement ring from Joseph Jewelry
" Since I was a little girl, I was very particular about what I wanted, When I met John, he was everything I ever dreamed of. After 4 years of dating he proposed to me. He got me this starburst ring that caught the sunlight so perfectly and reflected like fire and stars! He proposed to me on a winter evening, he had set up an indoor date in my living room, with candles and fairy lights. I got back from home and found rose petals all over the floor, in the end of the trail, He stood dressed up in a white shirt. He proposed to me and I felt alive. I fell in love with the ring instantly, it was just meant to be"
-Sandra Alison-
You've got the blessings of mother nature 🌬with something as divine as Katherine. With a cathedral design and a French pave Halo resembling a starburst setting you are sure to summon the 'yes' out of your lady Love.😍
Versus
"I met her for the first time in a cafe, she had her head down scribbling something in a notepad. Since then I saw her a couple of times and I always went to the same cafe, just so that I could see her again. I finally gathered my guts to speak to her, we instantly felt a spark. Few years later, she never fails to show me how special she is, she never bores me with her talks and ways. God she is perfect! How could I let a woman like that go? Never in a million years. I Got her this very special ring, it is indeed very unique, just like her. I proposed to her on Sunday evening in front of the fireplace. It was always a very special place for us, I knew no other place would measure up to it, we liked to cuddle there, with a hot cup of cocoa and a book in our hands, it always felt special. One day I saw my shot and went down on one knee. She said yes! The ring looked perfect, reflecting the flames, it looks even better on her hand"
-Jean Pierre-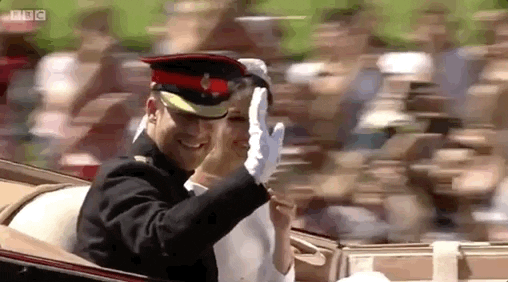 This ring with a cluster of sparkling stones in a double row halo is formed together to create a starburst effect. 🌟The ring is held at the bottom, by a work of tracery that gives a vintage accent to the ring. It is a gorgeous masterpiece for a Royal engagement your girl deserves💖. Contrasting to Katherine, this ring is very antique in style while Katherine adds a modern Aesthetic vibe.💎💖
2) Kaylee from Leyloon vs White Gold Halo Moissanite Engagement ring from Barkev's
"3,2, 1." The countdown for the New year 2020 started and my fiancé was on his knee in the count of 1. " Will you Marry me he said" and I found myself nodding a yes and screaming "omg is this real" He slides Kaylee in my finger and I couldn't stop noticing how sparkly it was, I kept staring at it and Fiancé had to shake me back to reality, yes that's how splendid it is!"
- Katherine Holman
For the princess of today and queens of tomorrow, Kaylee reminds us of a modern fairy tale ending.👸🤴 This elegant piece with a vintage halo and heart💖 shaped prongs in the basket setting adds an extra dainty detail and a starburst effect to the ring.💍
Versus
"My husband, Nick is not someone who is good with surprises, he has always been like that. Before buying me a birthday present, he would ask me what I wanted the most, oftentimes I like how he cares more about my satisfaction than holding in the element of surprise. We decided to get married a few months ago and he asked me to show him a ring that I liked the most. Then began my hunting for rings, when I saw this one, I knew I wanted to be proposed with it. It is so cool! After going through a few more options, we ended up going back to this and I am so glad. I love my ring; it reminds me of a sunflower"                                                                            
-Helena Roza-
A ring with a double halo, brilliant starburst effect💫💍. This gorgeous ring's center piece that includes the main moissanite and the surrounding halo is held with a filigree underneath the ring. This ring is similar to Kylee for its floral🏵 centerpiece.
3) Eliana from Leyloon and Round Cut Moissanite Engagement Ring Set Diamond Halo Sunburst wedding
Eliana is a showstopper with its dainty floral💐 center and the sweetheart prongs that form a classical halo with a starburst effect. If you girl reminds you of everything sweet in the world☺️❤. We think you should crown her innocence with this ecstatic choice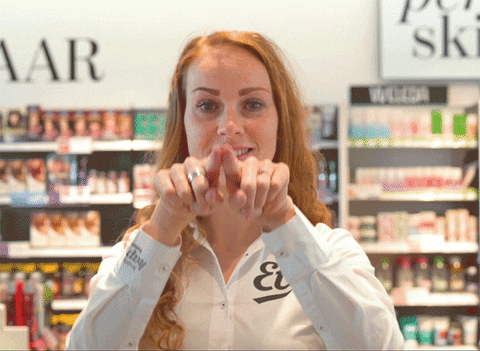 Finally, we have,
This boho style engagement ring is a marvelous creation of Diamonds. The main ring features a center stone by Charles & Colvard and a classic halo that envelops it. The tiara wedding band is the focal point of the ring, it resembles a starburst/sunburst effect with a combination of baguette cut diamonds and round cut diamonds. The slender rose gold band studded with stones adds a finishing touch and completes the look.
Compared to Eliana the ring comes with a crown band set that creates the starburst effect, If you are looking for a bashful 🤭choice, we think you should go for Eliana, and if you want something that draws a lot of attention you should go for the latter.❤
We've reached the end of the Top 3 list of Starburst Halo Moissanite, we hope you introduced you to few of the best choices out there. Don't forget to mention the ring that won your heart, 💘in the comments down below.👇