3 Top 5 Carat Halo Moissanite Engagement Rings
Thinking for a 5 carat moissanite, to place in your engagement ring. 💎 What setting? What Design? What color? 🤔 We know it is a big deal and certainly not an easy task. But don't you worry! We got you!
We are sharing sets for top 3 5-carat halo moissanite engagement rings. All you need to do is scroll, read, analyze, and do your math! 👍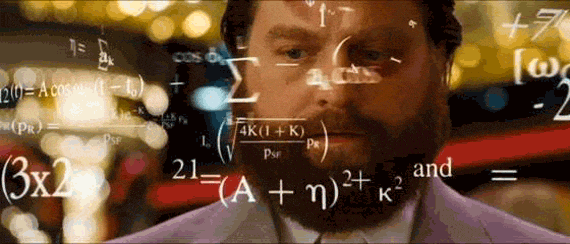 Set-1. Firstly, Rylee by Leyloon and 5-CARAT Cushion Moissanite Halo Ring by Raven Fine Jewelers
Rylee has a vintage design with a perfectly carved French style hidden halo and pave shanks. The dazzling center stone will remind you of all the 'romance' in your relationship.😍
"Flora loves to do things grand. She really goes all out to surprise me, whenever she can. So, I decided to place this dazzling beauty on her finger to show my love and affection for her. Also because for once, I wanted to go above and beyond for her."
-Clark
 VERSUS
A ring with a big sparkling center stone placed in a cushion setting, and a single halo encircling it. If decency is a ring, then this ring is certainly the one!🌟
"I am all about sparkles, and Arthur is all about something decent. So, when we saw this ring on one fine evening stroll, (long after we gave up the search for the perfect ring), we knew this is the one. This is what we were looking for! The ring we both agreed upon. Finally!"
-Claire
Set-2. Secondly, Nova by Leyloon and The Leighton Ring by East-West Gem Co.
Promise your girl an infinity of love and togetherness by placing this beautiful flat edge, basket halo moissanite ring in front of her. We're sure you'll get a yes!
"Nova has a look that says 'eternity', I just knew it the moment I set my eyes on it! It reminded me of my love back home, when I first saw this ring. I was helping a colleague find a ring for his partner. I know it was a hasty decision, but I just decided to buy this ring for her. Next thing I knew, I was on the plane, with this beauty, to propose to my girl."
-Charlie
VERSUS
Have you ever seen a ring that says decent and grand at the same time? Leighton ring says that! A very simple oval-shaped moissanite stone in the center, with a hidden halo, and delicately paved shanks, this ring has it all!
"Emilia had her eyes set for the ring. I told her to look for the ring she likes the most. So, when she described the ring to me, I was confused because I thought 'why nothing fancy'. It was until I went to see the ring with her, that I realized that some things are perfectly decent without a lot of 'fancy' looks. And yes! We bought the ring for her."
-Tom
Set-3. Thirdly, Alora by Leyloon and
5 Carat Round Moissanite Halo Ring by Raven Fine Jewelers
Wrap this beauty around your belle's finger, and make the snowy winter's cozy and warm with all the love and affection. French pave low basket with hidden halo, this ring is going places with all the beauty and charm that it has in itself! 🥰
"Alora was my wife's choice, and I certainly agreed with her, seeing how beautiful this ring is with all the intricate details. I am happy to this day, that we decided to choose the perfect ring."
-Kevin
Moissanite encircled with double edge paved halo and shanks, the rings give the vibe of a lady carefully sitting in the middle of the garden full of beautiful flowers. This beautiful jewelry piece with a divine look will attract all the eyes towards itself.
"Martha has immense love for round sparkly stones in the ring. So when we went to pick up her ring, her heart was set on this one! What else could I do? I had to buy the women this utterly gorgeous ring."
-Stuart
💍Time to pick your Pick! 💍
So, you have top 3 5 carat halo moissanite beauties from us and from some other brilliant brands!
Come on, pick your beauty from the list of these beauties that we shared. Tell us in the comment section below, about your pick and why did you pick it. 

You know we love to hear from you!