3 Top 4 Carat Halo Moissanite Engagement Rings
Planning to pop up the big question soon? 💍 No, no. You don't have to search and explore this completely new world of engagement rings. We are doing it for you. 😎 You just sit, scroll and enjoy these beautiful top 3 4-carat halo moissanite engagement rings. 
Hop on to these 4-carat moissanite engagement rings today. 
.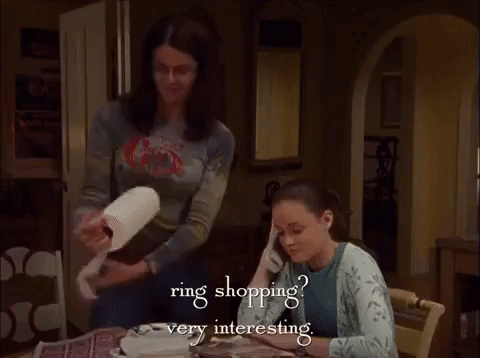 So, Let's get going!
Set-1. First of all, Lyra by Leyloon and 4-Carat Round Moissanite Halo Ring by Raven Jewelers 
Lyra in its 14K yellow gold stunning look has a single hidden halo under the cushion moissanite setting with paved shanks. This ring has 'sparkly elegance' written all over it. ✨ For a four-carat ring, this engagement ring has a very delicate look. 
" We searched for Kyra's engagement for almost 2 months. It was a real hunt. We looked and looked for the 'sparkly ring' because Kyra always loved a little more sparkle. Since I had to look for her birthday gift as well, so I decided to make it a 2 in 1, by adding more sparkle into her life through this ring. 
-Jamie
VERSUS
This jaw-dropping beautiful ring has round raven moissanite with double-halo of diamonds, and beautifully paved shank. 
"He proposed to me in the most romantic manner - the one I used to imagine. His sudden proposal really did sweep me off the floor, but what truly did the magic was this big beautiful sparkly ring. The elegance, the glistening stone, the sparkle - I was unable to take my eyes off this goddess of beauty. This ring truly made me believe that this guy loves me enough to provide me with the best of the best."
-Anna
Set-2. On number 2, we have Mary by Leyloon and Mischa Ring by East-West Gem Company
Flat edged prongs with hidden halo, this ring has a very refined and sophisticated look to cater to the endearing romance that has grown between you and your partner over the years. 🥰
"On the hunt for the engagement ring for Marianne, I stumbled across Leyloon, which attracted me to this very delicate 4-carat ring sitting on the collection. The first look at it - and I knew this might be the one. The cherry on the top was the name- Mary. A beautiful MARY ring for Marianne - I liked the sound of it. Without further ado, I chose this ring to be the bearer of the life long promise I was going to make with the love of my life."
-Alan
VERSUS
If you are looking for a more glamorous look, then this fancy light canary-colored ring is perfect for you. It has a moissanite stone, encircled by a single halo. The glamorous look of this beauty is enhanced by the paved shanks. A little sparkle to increase the glam! Perfect!💫
" Why the Mischa ring, you ask? Well, it reminds me of something warm, bright, and decent - the attributes I can relate with my girlfriend as well. She has this warm smile that brightens up my day. So why not a ring that will brighten up her face and life forever?"
-Jared
Set-3. Lastly,  Lilah by Leyloon and Naomi Moissanite "Double Halo" Ring by Best Brilliance
Calling all the sparkle- lovers! This sparkling delicate ring has a finely paved basket setting for the moissanite stone. The paved shanks enhance the ring altogether, giving it a very exquisite look.💕
"I didn't plan out the proposal. It was sudden and all-natural. We were out for a holiday together. It was then I decided to propose to Katie, but I needed a ring! So, in my search for the ring on a holiday vacation, I stumbled upon this beautiful ring, Lilah. It was love at first sight. I was so sure that this decent ring with a very natural and spontaneous look, will best explain our relationship and the proposal."
-Alex
VERSUS
Surrounded by a double halo and pave shanks, the center stone enhances the magnificence of this beautiful moissanite ring. 
"When I asked Gloria, how does she want her engagement ring to look? She described all the attributes that Naomi ring has, except the double halo, which I considered to be a 'plus' for this ring, as I know Gloria loves the extra shimmer and shine. I searched the internet and the shops, and I finally got my heart set on this ring, for her. I knew she was going to love it. And yes, she did!"
-Jake
✨Which sparkle sparkled your eyes the most? ✨
Now, that you have all the 4-carat beauties in front of you, all you need to do is to follow the sparkles! Let the shimmer work its charm.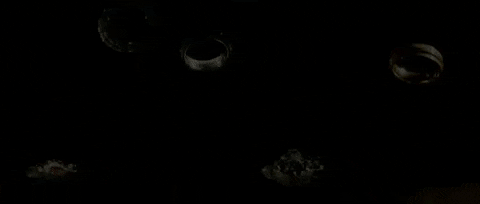 We can't wait to see which one of these beautiful delicacies you choose! Do let us know in the comments about your favorite piece.