3 Top 1 Carat Halo Moissanite Engagement Ring
The best way to find the perfect ring for your girl is to holler at her friend because BFF always knows what their friends like. 💁 Now you do know that your girl likes Halo rings. How about adding a twist by adding a halo to a 1-carat moissanite engagement ring. Ah, sounds charming!
We are sharing our top 3 picks for 1 carat halo moissanite engagement rings also known as The Absolute Charmers! We'll do the work for you! All you need to do is to sit back, relax, compare, choose according to your girl's preference so let's choose the ring of her dreams. 😍
Before we start, let's lay the groundwork! Why do we love halo moissanite engagement rings? Because: 
They are very enticing and decent

They have a very majestic appeal to them. 
But we are going to leave you the judge of the best ring so let's discuss and compare some top three Halo moissanite engagement rings.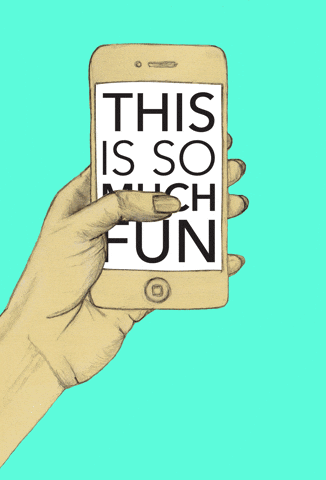 Set- 1 First of all, Sparkling Isabelle and Moissanite Halo Diamond Ring by Brilliant Earth
Isabelle is a split shank basket halo 1 carat round moissanite Ring with flat edges and split shanks. This beautiful design has all the elegance in the centerpiece that a perfect engagement ring can have. 
Also, the split shanks remind the person of two of the most precious life-long promises, i.e. a symbol of love and eternal Union. ✨
"I remember how Isabella always wanted to have an engagement ring which is neither too plain nor too sparkly, just like her personality. So, when I decided to propose to her, I started searching for the ring that compliments the personality of my girl. It took me more than two months, to find the 'one'. Believe me, when I say, you will be looking at all the right places, and still, you won't find the perfect ring. The minute you stop searching for the best, it'll be right there in front of you. You will find it, three countries away from home town, on a business trip and you will know it in an instant. It will have the look all over it (and the name in my case) that speaks to you in a way that this is 'the one'. The ring you are looking for!" - Andrew
VERSUS
Meet the queen of romantic feels! It has a round-shaped diamond, with four prongs, to hold it in place and also to give a very decent look to it. 🌟
"Oliver always wanted my ring to be very unique. My first ring when he proposed, was a coil wire ring, which he made, standing right there when he proposed. So he always wanted to give me a ring that will stand out, just like my coil-ring. And, I must say, this ring really hits home!" - Julia
Set-2 The next two beauties are Gorgeous Arabella and 1-carat Moissanite Double Halo by Raven
Have you seen a delicate ring that has 'majestic/royal' written all over it? Well, this is the one! This is one of the best rings if you want to surprise your girl as it not only flaunts itself but is big enough to appraise your biggest decision as well. 
"I have worked hard to get this ring for my girl, because I knew that this is the one for her. The minute I saw it, it had a Rachel-y effect to it. Something that will look so precious on her precious finger. Now, I had my eyes set on this ring, so it was worth spending every penny on it, considering how Rachel has worked hard all these years on our relationship. It just clicked with us right away!" - Stephen
VERSUS
This flower-shaped beautiful double halo ring is very elegant with a very sparkly look. ✨The inner halo is slightly larger than the outer halo, giving a very grand dramatic appearance to the ring. It is like a beauty enclosed in the flower.
"Lucy has a thing for flower-shaped rings. I noticed that over the years. So, I specifically chose this halo moissanite ring because I knew she would love this cut. I proposed and the moment she saw the ring, her teary eyes then sparkled a little more. Imagine my happiness for choosing the ring of her dreams" - Adam
Set- 3 Lastly, Enchanting Eliana a
nd Forever One Moissanite Halo Ring by BBBGem
Eliana gives the vibe that it absorbs all the beauty and charm of its wearer inside it. It is like a crown made of flowers, with heart-shaped prongs, holding the center stone ever oh so delicately. 🌟
"Flora, as the name suggests, is related to flowers. So, when looking for the engagement ring for flora, it was my idea to live with something that has a flowery look, so that it goes well with her charmingly beautiful personality and her name as well. She agreed. This ring was the one with all her attributes. So we decided to go with this one." - Thomas
This ring is an oval moissanite halo ring, which is in rose gold, but you can customize it into white gold and yellow gold as well. It has an oval shaped center stone with a single halo around it. Perfect for the girls, who want a simple looking engagement ring. 💍
"When Edward proposed to me with this ring, I was too excited to even notice the ring properly at that moment. But after I got my feelings to the normal, I realized how he chose the ring by keeping every little detail in the view. The details I shared with him over the years. I mentioned how I want my ring to be less sparkly and grand, and how I want the ring I wear would be simple yet elegant. I am glad he considered all that while choosing this ring. It really is my dream ring!" - Beverly
Time to choose!
And, scene! 😎
There, you have it!
Now, you have these top 3 moissanite halo engagement rings, so dig in and choose the one that vibes with you the most! :) 
Oh and yes! Let us know in the comment section below, which one is your favorite from the ones we shared! We can't wait to see which one you will choose and why. 😎