3 Top 2 Carat Halo Moissanite Engagement Rings
Don't want a very huge stone for your girl that looks so big on her finger? 💍 But still it has to be a stunning pick pointing at a Definite YES! Yes we know, finding the perfect engagement ring for your partner is not an easy task. But with our selection of 3 top 2 carat halo moissanite engagement rings, it just gets easier! 🙂
Well! News Flash! You are in the right place! 👍
So, grab your glasses and magnifying glass, and let's do some exploration on 2-carat halo moissanite engagement rings.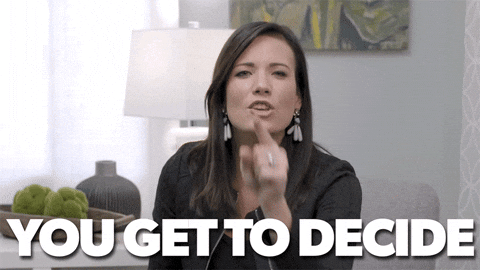 Set-1. Starting from, Josephine by Leyloon and Round Petite Halo by MoissaniteCo. 
Ah, Josephine reminds us of a bright happy day with a sunny morning. The yellow color in the ring gives the vibe of brightness with the sparkling moissanite sitting in between, glowing, like a lady's beautiful smile when she's the happiest! ✨
"When you are going to marry a girl of your dreams, it's tricky to decide what ring to give her so as to mark your life long devotion to her. It was after much consideration that I decided to give Josephine to my Lizzie, as it clearly depicts her personality. She has been like a bright sunny day on the beach, in my life. She bought all the happiness in my old gloomy life. And this ring is the one that does justice to everything she is to me!" - Tom
This round halo moissanite ring has a very petite yet glamorous look, with a brilliant looking center stone that can be set in gold or platinum. You will have the option of adding paved split shanks to the band too.
"When we were looking for my engagement ring, I told Alex that I prefer a rather small center stone, with a simple band. Now, it gets hard to find an engagement ring with a small center stone, as the stone is the center of attention. But thankfully, we found this ring with a very decent center stone, so we didn't even think twice. Paveed shanks? It's a plus, as it gives a very elegant look to the ring." - Helen
Set- 2. Secondly, Sydney by Leyloon and Moissanite Ring with Diamond and Sapphire Cushion Halo By Kobelli
This elegant ring has a crown setting of the stone, with 4 round prongs, that are clearly visible. A single halo encircles the stone, with very decent paveed shanks. Sydney symbolizes love and eternal elegance.💫
"David proposed to me by the beachside, as I came to know by my friends, that he asked them about my dream proposal. I always fantasized about that. The ring he chose was Sydney by Leyloon. He was a bit nervous about the ring as he didn't ask me to help him pick it. But, to his surprise, I loved it! The ring did all the justice with a surprise proposal by the beachside. The stone sparkled by the light touching it, while he was on his knees popping up the question. It was really dreamy. A dream proposal with a very dreamy ring."
-Diana
This ring is surely going places! It has a very 'royal' look to it. The sapphire halo really adds to the beauty of colorless moissanite. The cushioned halo displays the center stone in a very elaborate manner. 
"Which ring to choose? For a (very) picky girl? Well, she is picky. She always wants her things to be perfect like she is! So, this ring is perfect for her, as my royal highness wanted something decent, perfect, and unique."
-Harry
Set-3. On third, we have Morgan by Leyloon and Pear-Cut Moissanite Petite Halo by Moissanite Co.
Morgan has all the grandeur you are looking for. In a 2 carat Moissanite Halo ring. This ring has definitely elegance written all over it. With twisted split paved shanks and 4 visible round prongs, it has so much delicacy and sparkle to it. You simply can not take your eyes off it!
"Morgan-the lucky ring for a lucky girl! Yes, I am definitely very lucky to have found morgan. You know there's an image of the perfect ring in your mind since you first started thinking about it. And when you finally find the one! You can not just believe your eyes! Well, yeah, morgan's that ring for me!" 
-Patricia
The pear-shaped center stone makes this ring stand out from the basic looking engagement ring. It has three visible round prongs, holding the center stone ever so delicately. A single halo encircles the pear-shaped center stone. This might be just the unique ring you must be looking for!
"Alison has a great likeness for pear-shaped or oval-shaped rings. So, it was really the first glance on this ring that made me quite sure that she's going to love this ring."
-Matthew
💍Time for your pick!💍
And let's call it a night! We bet you loved exploring through this collection just as we would love exploring through your choice in the comments below. 
Let's get going, Tiger!😍