What's More Important Color or Clarity?
I bet these Cs of the diamond must be making you feel running round and round in a maze! 😀 But hey it's all worth it! Harry Potter and others had to go through that scary maze for a sports championship cup, but you my friend, are going to get to live your life with your favorite person!😉 So, buckle up and keep reading.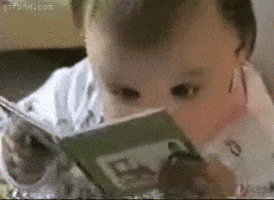 You need to put in all the effort to find the perfect ring. 💍 All of this hard work will pay off just by getting that hug from your lover! 🥰. Every relationship comes with problems and people in love decide to let them go and be together! 💟 BUT, you just can't let the imperfections in a diamond let go that easily! Nuh-uh 😤
🌈 The Theory of Color 🌈
Does color make a difference? You might be thinking how can something this small make a difference? Well, the truth is that it does! 💎
The best diamonds are known to be icy instead of yellowish. When diamonds are found, many of them come in different colors and imperfections. The brands carefully rank them according to it!🤔 
You can tell your significant other all of this information and look super smart! 😉 It's always better to choose a color that's in the higher grades i.e colorless or near colorless also known as G, H, I, J in the color grading scale! 😊
🌈 The Logic Behind Clarity 🌈
Now, now don't rush to finalize your decision based on color just! Clarity is actually quite important. It's the second most important C, out of all the C's! 🤯 The concept is very simple so be patient with me while I explain it. 🥺 
Basically, every diamond comes with inclusions. However, the most perfect and rare ones don't have them and are graded as FL - IF! However, it's not important for you to choose the best diamond possible! 💎
You can just choose one which will be clear to the naked eye and you're good to go. 😁 The ones clear to the naked eye includes VVS and VS!
💎 Conclusion 💎
The answer is something you might have guessed by now! Yes - clarity! 🔍 It's very important and you need to make sure to make this your second priority when trying to find the perfect stone for your perfect lover! 🥰 😉
Are you ready for all the love you're about to receive once you engage to him or her? It's good to feel and you should remember that your choice of engagement ring and which gemstone you choose to go for just add more excitement, thrill and love in that already powerful feeling. It actually signifies your relationship and bond with each other! How absolutely romantic, eh? 🥰.