What Is the Most Popular Engagement Ring Style?
You might have noticed that your girl likes to be in the know of everything, that's why you're here. Well, guess what? You don't have to dig the internet to find out the most popular style of engagement ring. 😉
The simple answer is: nothing beats the classics!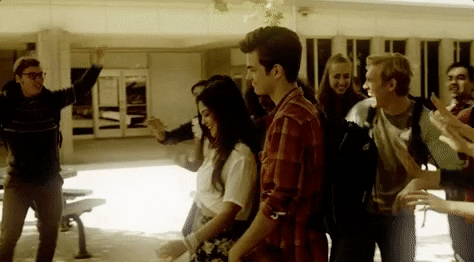 .
Like, let's admit it, no matter how many good music artists we have now, it still hits when we listen to The Beatles. 👌
In fact, you might even play a classic lovesong at your wedding. Yes, there's no harm in claiming it. *finger's crossed*
But like classic music, classic engagement ring style varies in different categories. We understand this is a nerve-wracking process because you want it all to be perfect. 
So sit back and relax as we guide you through the most popular engagement ring style -- the classics! 🥳
This style elevates the traditional solitaire with smaller stones around the center diamond. 
The halo ring is popular for its elegance and timeless look. It's perfect for the girls who love to get the best of both worlds: classic and modern.
Classic enough to have a single center stone, but more glamorous and trendy. Why? The smaller stones make it more sparkly and eye-grabber. 👀
Fun Fact: Princess Diana's engagement ring style is Halo.
That only means this style can also transcend time. It can be a heirloom that will never go out style. It's timeless! ⏳
Last year, Emma Stone broke the internet when she showed her engagement ring. No wonder why everyone went crazy over it. It's a classic halo ring with a modern touch of luminescent pearl taking the center stage.
If your girl is passionate about fashion and glamour, you should start looking into this!
Next to Halo is the Solitaire engagement ring.
This style is so iconic that it even turned into emoji. Yes, that's a solitaire ring. 💍
The emoji says it all: minimal and classic. It's like the founder of all classic engagement ring styles. It features a center stone and a single band. 
Sounds too simple? Don't let it fool you! 
You will need to be extra careful of choosing the right diamond that fits her personality. Remember, it's going to take the spotlight. So any imperfection is easy to notice! 😬
Look at Jennifer Lopez's famous 5th engagement ring. It's a solitaire with a perfect stone that fits her personality -- big and jaw-dropping. A total ring inspiration for strong women who aren't scared of what other people think. 
This style also comes very handy because it is low-maintenance and easier to clean. 
It's so popular that it goes well to different occasions aside from wedding proposals!
The three-stone engagement ring is quite a meaningful classic.
It has become popular because of its symmetry and symbolism. The most common representation of the stones is the past, present and future. But others also say that it represents friendship, love and fidelity. 🥰
Oh, isn't romantic when your future wife tells your story when people ask about her ring? 😍 That it reminds her of the stages of your relationship? Like how you went from evening dates to wedding appointments? 
The traditional design comes with a large center stone flanked by two smaller stones. But as time goes by, modern styles now feature stones that have the same size on both sides.
Did you know that Prince Harry proposed to Meghan Markle with a three-stone ring? He told the jeweller that he wants it to be special because Meghan is romantic and thoughtful. 😇
No doubt that the three-stone is the perfect style! When he gave it in 2017, he said the band is yellow gold because it is Meghan's favorite color. The main stone came from Botswana and the two stones came from her mother's collection. Why? Because he wants to make sure his mother is with them in their journey. *sobs*
But the story of the ring didn't end there. Meghan received a surprise gift from Prince Harry in 2019. A new redesigned three-stone engagement ring that pays homage to their own family.
The ring now features three birthstones of Meghan, Archie (their son) and Prince Harry. 👨‍👩‍👦
Believe me, I'm also blown away how a single ring can have so much history! 🤯
And good news! You don't have to be a Prince to do so. I'm sure your story together is unique and will also become a romantic folklore. 💑
So, there you have it. It's now all up to you which of the three will suit your queen perfectly! 👸