What Is the Latest Trend in Engagement Ring Style?
Finding the perfect engagement ring is both daunting and exciting. And it's non-negotiable to tailor your engagement ring according to your girl's style. It requires you to be very keen on the smallest to largest details. 🧐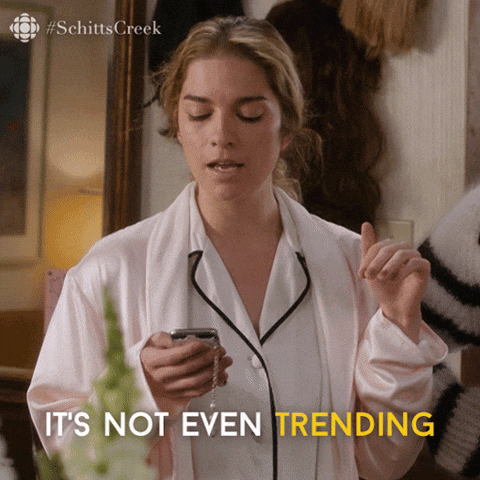 If you're still getting the hang of things, it's a great idea to look at the current trends. It will help you have inspirations and clues on what ring will make her say "yes". 🥰
To make it easier for you, we've done the sweaty research work. And as we dug the internet, we rounded up the results to the top 3 latest trends in engagement ring styles.
So sit back, get your cup of coffee, and read on the latest trend for every bride-to-be this 2020.
Halo Engagement Rings
What could be more timeless than a halo engagement ring? ⌛
This style will always make it to the latest trend no matter what era you put it in. It is no surprise that no matter how jewelers come up with new styles, the halo ring will continue to beat the trends.
"That's too many diamonds!" said no girl ever. No wonder why women always covet this style and consider it trendy. I mean, who can resist a ring with lots of diamonds around it? ✨
There's no doubt why the famous model Jourdan Dunn had to cover her eyes, as seen on her engagement ring photo. 😄 The English model broke the internet in February with a 2.5-carat floral halo engagement ring.
I bet you also dream of seeing your future wife wear this smile! 😉
The best part? Halo engagement ring has two sub-styles that you can choose from. Double halo ring if she loves everything to be extra and hidden halo ring if she loves mystery and inner beauty.
Solitaire Engagement Rings
Solitaire is second to the current trend. It features a simple and elegant single-stone ring that acts as a template for all other styles. 💍
I mean, all engagement ring styles have a single center stone. But over the years, jewelers add extra glitz and glam to make it more personalized for the future brides. 👰
Even so, many women continue sticking to solitaire rings because it only focuses on one thing. 
But it's not as simple as it sounds, solitaire requires solid attention to the diamond's detail. 💎 You have to stretch your arms and ready your eyes because diamond's 4Cs in general can be very demanding. 😬
And of course, you're more than willing to roll up your sleeves to find the perfect ring, aren't you? 😏
Vintage Engagement Rings
The renaissance women of today continue to love vintage styles making it third in the trends. Does she often invite you to antique shops? Is she fascinated with Leonardo Da Vinci or Michaelangelo? 🤔
Does she always tell you about her dream to live in a château, the one house that looks like a mini-castle? 🏰
If that sounds like her, a vintage engagement ring is a way to go.
This style is famous for its ornate and intricate design. It's a mix of all ring styles but with more complex details. It also varies in three different eras: Victorian, Edwardian, and Art Deco.
There was a large gold supply in the Victorian era which is why you'll often find Victorian rings set in gold. Vintage rings of this era are also popular with hearts, bows, birds, and snakes. Like this Josephine ring with a very detailed heart design beneath the center ring! 💖
In another era, Edwardian rings are famous for filigree and lacy designs. This is because women during this era are into silk-dresses and feather-topped hats. It complements their fashion trend that serves a sophisticated look to upper-class women. 💃
Meanwhile, Art Deco rings are like the Picasso era of engagement rings. It's playful and fun, with bolder geometric details. 🤓 It has distinct sharp angles with tiny diamond beads called "milgrain". A style that is quite opposite of previous eras with curvy edges and shapes.
These vintage rings continue to be in the trend because of their exceptional details. It offers nothing but uniqueness and sophistication. Two things every woman desires.
We hope you're able to get an overview of what to pick for your future fiance. Needless to say, these rings will give her tons of comments and likes once she posts it on social media. But at the end of the day, it's not the clout. 😉 It's the value and commitment you invested in the ring that matters above all. 🥰