Buying Engagement Ring Online Vs in Store
If you're having a hard time deciding between online or offline engagement ring shopping, well I got your back! Engagement ring shopping is a very emotional experience so if you're feeling the highs and the lows right now - that's totally fine!  All of the emotions that you're feeling  - excitement, stress, happiness, nervousness - embrace them!
After all, this is once in a lifetime type of thing, right? You should be able to make a good decision by the end of this guide. 😊
🛍️ Online vs In-store 🛍️
Think about the time when you first stepped out in the game of dating - meeting new people everyday, boring dates, and sometimes a total waste of a good suit!
Then there was a day when you met your partner and everything felt magical and intense. You felt your intuition telling you "she is the one"! Well, that's how love works. 😊
Similarly, online shopping is perfect as you can look at a variety of options and choose something that attracts your vibe the most. It will be a magical moment when you find that one ring - you will close all the other tabs and save the link. No more second thoughts! 🤩
Other than a huge range, you will enjoy complete autonomy and not any salesman telling you what you need - aren't pushy salesmen just so annoying? 🙃 Imagine marrying a girl just because your best friend wants you to. Sounds sus?
Alright, when you first started out dating and didn't click with a person, you could just ghost them. 😂 However, when it comes to engagement ring shopping, the companies provide you with a really good refund policy already! So, no feelings hurt. 😉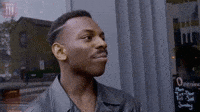 🛒 Michael's experience with online engagement ring shopping 🛒
Michael decided to do online shopping for an engagement ring and once he started researching, there was no going back. It did take a lot of researching, decision making and excitement but he finally had the ring in his pocket after all the hard work! 🤩
It was a warm summer day, the sun was shining bright when Michael finally decided to make the move. They were finally done eating their sandwiches and about to pack up their picnic. 🌞
Michael asked his girl to stand up so he can snap a few photos of her before they leave. He quickly pulled out the ring and saw his fiancè burst into tears. It sparkled beautifully in the golden hour sunlight! She has not taken it off ever since.
🛒 Leonardo's experience with store engagement ring shopping 🛒
Leonardo researched about the best brands that he can visit before taking a day off of his work schedule to go for engagement ring shopping. He visited one of the most well-known brands.
As soon as he walked in, he was greeted by a bunch of people and taken to a seat. After being offered a drink, he was educated about the pros and cons of each gemstone at the spot. Which he recalls as lots of information to take in right away!
Anyhow he did end up proposing to his girl with a round cut diamond! 🤩 But when asked, he says he wishes someone had guided him about online engagement ring shopping back then.
He feels he would have known more and perhaps had his own story to tell why he chose what he chose!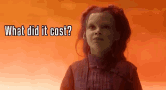 🛍️ Conclusion 🛍️
I have to tell my own opinion - online shopping is a much better option. There's just so many benefits! You save so much time by just doing everything from your bed or office. 🤩
I mean the best part is, you can make that decision any moment. Any special moment can write your perfect engagement story!
Oh and also this can help you use your energy towards the grand proposal plan!
Above everything, in this time and era, you can't go wrong with online shopping - it's the best choice for all the millennials and the members of the Gen Z. 😎