What Brand of Engagement Rings Is the Best?
Are you trying to get the best of the best for your partner? Well, then you're at the right place! 🥰 I'm going to tell you about the best options when it comes to engagement rings!
Every person has different priorities when it comes to engagement rings! Maybe your girl would want something ethical or maybe she would just want the most luxurious option. That's for you to decide!
The One Sacred Vow
Promises (or sacred vows) are a part of every relationship! The most sacred of them all is what "different" value you bring to the table!
Similarly, in the jewelry realm, if you buy what everyone buys, where's the charm in that? You should definitely choose an exclusive design for your wonderful woman. 🥰
How many times have you heard your girl talking about the social issues around us? They may range from child labour to deforestation! Whatever those topics may be, if you always find your girlfriend talking about these issues, this is a great option for you to choose! 😉
Charles and Colvard is all about providing you with ethical gemstones; from lab diamonds to moissanite stones - they can provide you with their background and sourcing! 🤩
Were you that student of your class who just couldn't memorize the stuff without understanding the meaning behind it? Well, then Ritani is here to make your shopping experience ten times better!
Ritani focuses a lot on educating their clients on their engagement rings and diamonds. You know what's the best part? Yes, you're not going to be listening to robots from the other end of the screen - it's actually humans! How exciting! 🤩
Well, there is no doubt that you're in love if you're reading this guide. However, are you that true romantic type? Yes, I'm talking about 'Noah' from 'The Notebook'. If you love the idea of romance, roses, etc, this is definitely the place for you!
Helzberg started off with the idea of spreading love. When the founder proposed to his wife back in 1967, he wanted everyone to feel that spark! That's why he started this place in the first place. How romantic!
Is your girl someone who goes to thrift stores just to find clothes that no one else will wear? Maybe she just can't get enough of those vintage Gucci bags which are not easy to find. Well, all of this tells me that she must love rare stuff! 😉
Shane Co. believes that a rare gemstone truly symbolizes love! This is why all of their diamonds are different from another - not even one of them is lab created! They're all mined which makes each and every one of them quite special!
To them, there's only sentimental value in rare stuff - if that's something that makes your heart move, go for this website! ✨
Are you leaning more towards Moissanite instead of diamond for your engagement ring? There could be many reasons behind it - Moissanite is more sparkly and ethical. It's also quite new and unique.
If that's the case, then Moissanite Co. is a great option as they're the reason why Moissanite has actually gained popularity over the years! Their main aim is to provide their clients with 3rd party lab certified Moissanite stones! ✨
When they started out in 2005, people barely knew about this beauty and so they had to teach themselves about it and then they taught the world! Wow!
Japan is a beautiful place and so is their jewelry! Have you always been a fan of anime and how everything just looks ten times better in it? If your girl is very socially aware and always attending plant drives etc., take a look at this website!
Mikimoto is a Japanese based brand and they don't handle conflict diamonds. They make sure that all of their diamonds have a clear background and sourcing. They also support research teams which work on Ecology and Marine life.
Is your girl very traditional or a deep thinker? Is she always finding clues and signs in different stuff? If your history and ascendant means a lot to you, this is a great place for you to shop!
Shiraishi's motive behind selling diamonds goes way more deeper than what it looks like. In the ancient times, diamond was a stone which was used for protection. They say that older people can feel its "hidden mysterious powers"! 🤯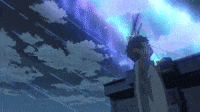 🛒 Conclusion
At the end of the day, the best brand is the one that you feel the most attracted to! But most importantly, that attracts your girl THE MOST. That perhaps vibes with her ideology. It can be any one of these! It's going to be super fun to tell your girl how you walked through all these best brands once you propose to her! 😉