Is Moissanite Too Sparkly?
As soon as the violin in your ear hits and your hearts starts beating fast, the moment you see her, you know what that means?😏 Of course you are going to propose her, make her yours and grow old together.👩‍❤️‍👨 Which is, I mean, just oh so beautiful feeling to even imagine. *tear rolls* As soon as this wonderland opens up for you, the keyboard search for the perfect engagement ring is on roll too. I know, I know so much confusion going around about which stone to get, which diamond is the best.🤦  Somehow if you have finally landed at going for a Moissanite, God knows the other tons of questions that are coming along.
But, hey no worries! I can be your personal engagement ring genie while I walk you through everything you need to know 💃 to set your heart on that one stone, made for you and your once and forever love! So, fellows, Moissanite is a beautiful gemstone for engagement rings. It is a lot like a diamond but of course, some of its qualities are a little different. You may have heard some people say that it's "a fake diamond" or "it's so sparkly that it looks fake". I am here to debunk those myths and really let you in on the real tea. ☕
✨
Once upon a Time, from the Land of Gemstones

✨

Moissanite has such a romantic background, I tell you!  ✨Man, it's so dreamy itself. It won't be wrong to say that Moissanite is actually born by the stars. 💫 They literally came back from the stars! 🌠I mean, literally! In a crater by a meteorite that fell on earth. However, with time this starry and natural Moissanite became rare. So, now the Moissanite that we see today so often, is actually laboratory created. So, all in all, yes, a Moissanite is successfully synthesized to look like a diamond and give the #feels of a diamond. There are definitely compositional differences and so the "sparkly" question is valid and concerning.  🤔

 
✨
The Legend Says

✨

When the myths like "too sparkly" is used, it's usually backed up with the fact that it will look "fake" or "cheap". Yes, it is very sparkly. No, it's not cheap-looking or fake-looking! 😊 You might see a lot of "disco-ball effect" roaming around the internet, but that's not the case really. The sparkle makes it look very glamorous and pretty. Extreme sparkle is the main reason why people love Moissanite in the first place and choose it over other gems. It reflects light very well and has this stunning shine to it! 🤩 In diamonds and Moissanite, if the quality is low, it simply means that you're not gonna get lots of sparkle out of your ring. And if your girl loves a bit of sparkle, she is going to love how a Moissanite will add more charm to her overall looks. That's a solid yes from your ring genie! 💪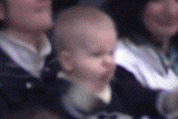 ✨
A Trip to the Land of Factuality A.K.A Scientific Facts

✨

Over time, Moissanites were moved to being created in labs. So there are a few scientific facts that you need to have a quick look. If we look at the scientific side and compare it with a diamond, the results are mind-blowing.😎 It has a refractive index of around 2.65 - 2.69, which is higher than a diamond! No doubt that it will be very shiny and sparkly and look super stunning on an engagement ring. 💍

 
✨ 
What Would She Prefer? 

✨

The million-dollar question. The kind that can almost make you lose your sleep. But, hey not so much with your ring genie a.k.a me at your side. ;) When choosing an engagement ring, you really need to know your girl well enough. If you're marrying her, you most probably know what she likes and what she doesn't.  What does she wear? 👗 How does she set her clothes? 💅 Fancy or simple? What type of makeup - minimal or extra?  These things can tell you a lot about her. 

 

If she is the type of person who likes to keep things simple; for example, wear simple and plain clothing 👕and do minimalistic makeup, this may not be the gemstone for her. 😔 On the other hand, if your girl likes to dress up a lot, loves glitter and sparkles, does crazy makeup looks, and goes the extra mile when getting ready - this is definitely the stone for her!  It is perfectly suited for girls who like glitter and shine! ✨ You can't just get her a ring with a stone that's less shiny than her highlighter, right? 🤯

 
✨ 
Let's Hear It from Amanda

✨

What is a trip to decision land without a few real-time experiences to back up the choice, yeah? 🤷 Here I have Amanda, who is by the way a huge fan of her Moissanite engagement ring! She says that when she went to get an engagement ring with this stone, she was amazed by the sparkle. She stared at it for a couple of hours before they took it away. "I've seen many gemstones in my life but nothing has even caught my attention like this one!" She exclaimed. While I had her share this experience, Amanda was dressed up quite fancy with a pearl purse 👛 and a stunning necklace around her neck. So it makes sense that she liked the sparkle!  That's your clue bro to go for a Moissanite engagement ring for your girl!

 
✨
Natalie's Trip to the Moissanite E-ring Land

✨

When I saw Natalie first, for sharing with me her engagement ring experience, she had this minimalistic vibe to her - wearing a plain white dress and only a pair of earrings. 🙂 I kind of already knew her to take on what kind of engagement ring she would love best! I bet you do too by now. ;) So here she goes, "Moissanite is truly beautiful but I can't see myself wearing it on a daily basis, especially when I go to work", Natalie said when shown the gemstone, "I'd wear it for the special occasions or when I go out though". She explained how she values simplicity a lot and mostly wears basic colors and patterns. 💭

 
✨ Conclusion ✨
If these real-time experiences ring a bell, which they must have, then that's your clue bro! 👆 All of these super valuable insights can give you an incredibly perfect idea of how sparkly Moissanite really is and if your girl would prefer having it in her engagement ring or not! Its sparkle won't intimidate her if she's already in love with glitter. 😊 Every girl is different! You just need to know your girl well enough before making a decision. 💫 That's the only way forward and it's insanely the most successful and easiest way too. I bet you would agree with me here!