CLEANING GOLD JEWELRY WITH TOOTHPASTE
Cleaning jewelry with toothpaste is my favorite way.
I'm going to share it with you today.
This is a very easy method, that you can do anywhere and anytime.
The toothpaste will make your beautiful jewelry shiny again.
Here is the step-by-step guide to cleaning gold jewelry with toothpaste:
Dissolve some 

toothpaste

 with a little bit of water.
Don't use toothpaste with hard particles, or whitening toothpaste.
Apply the toothpaste on a cotton swab.
Start cleaning your gold jewelry gently.
Let it stay for a minute or two.
Don't use toothbrush because it scratches your jewelry.
Rinse with water and dry with a soft cloth.
I use this method every once in a while on my jewelry.
That's why they're always shining on me.
Hope you liked my method to cleaning gold jewelry with toothpaste.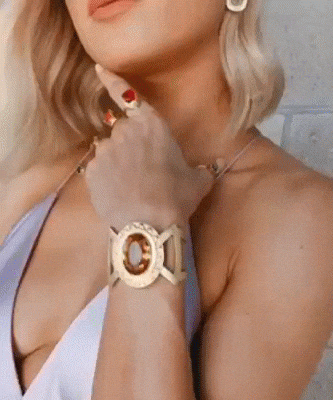 Don't forget to share your thoughts with me in the comment section.
I'd also share other awesome ways with you.
Click on the one that is most convenient for you.
5 WAYS ON HOW TO CLEAN GOLD JEWELRY AT HOME