What Is the Best Shape Cut for Moissanite?
Well, I must say that if you've come this far, you really care about your girl! 😄 It's called "true love" in the vocabulary of those romantic authors. Now, you may believe that it's a natural phenomenon or a chemical release, it's definitely what you feel! 😄 You just want to see her happy and I will definitely help you do that! So keep reading!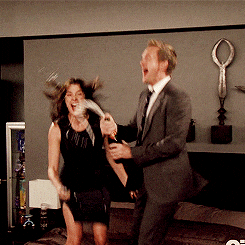 You're making progress, aren't you? Now that you've finally decided that Moissanite is your choice of gemstone, it's time to look at the cuts! 😊 What is the best shape cut for Moissanite, step one to buying just that one stone to hit the violins once again! Which one should you choose for your girl? Well, the best one will be the one that matches her personality the best! I will walk you through the unique and different types of cuts. While I will get you loaded with all the information you need, you can easily decide which one is the perfect cut for your bride! 😄
I will be unlocking these Moissanite cut levels one by one – Firstly, let's see what are the different types of cuts?  Then of course which one is the most popular? The most shiny?  And the most radiant?  Lastly, which one would be the perfect pick depending on your girl's personality? 😳 Your decision making receptors will feel at ease by the end of this article. 
🔪 Hearts and Arrows 🔪
Is your girl always listening to songs with lyrics likes "I'm icy, wifey, haters wanna fight me.." . Well, if that's the case, she will definitely adore this cut! The obvious reason behind that being that it's actually very icy! Make sure you go with the completely clear and colorless ones - yes, a Moissanite with qualities like these! Is your girl always talking about how symmetrical faces are just so beautiful? Well, you best believe that she will notice that in her engagement ring, as well! 😤 Hearts and Arrows is beautifully cut into eight symmetrical hearts 💟 and eight symmetrical arrows. ➡️➡️ It's a round cut, maximizing the fire and brilliance. So it's all good as long as she doesn't have a severe case of trypophobia! 
🔪 Crushed Ice 🔪
Every girl is different. If your girl stands out from the crowd - maybe has some crazy colored hair or dressing sense - this is a great pick for her! 😊 Crushed ice is one of those stones which is mostly appealing to people with a unique sense of style.  A crushed ice cut generally refers to the elongated shape like ovals, pears cushions etc., It has broken facets just like broken ice would do. Is she changing up her looks every week? 😅 If yes, then she'll love the forever changing reflections of this stone, as well! Crushed ice has many broken and hazy facets with different angles so you never really know how the light will be reflected every time! ✨ 💫 A great option for a girl who likes changing and discovering. 
🔪 Brilliant 🔪
Is she fan a of sparkle? 💎 Does your girl enjoy gaining attention and has a very extra sense of style? Well, then a brilliant Moissanite stone may be on her wishlist, already! It has perfectly shaped facets which reflect as much light as possible. ⚡ As a result, it will also be the most sparkly out of all the other cuts! ✨ It's perfect for a girl who loves glitter and sparkle. 😄 There is no light leakage and light is reflected very efficiently, through the well defined facets. I mean if you look at it closely, you will see splinters radiating out from the middle or center of the stone. Your girl will love the shimmer and smile at you while taking the engagement ring's picture in the golden hour! 😄
🔪 Antique Cut 🔪
Is your girl always reminiscing about the old times? Does she love nostalgia and going through her childhood pictures? 🤗 Is she a plant mom 🍀 and drinks too much tea? ☕ Do you find her, more than often, being lost in her novels and listening to old music? 🎶 An antique cut would be perfect for a girl like that!  Chunky facets with a good amount of fire and sparkle. ✨ They do look a lot like diamonds but still have this old-school vibe to them. Your girl would love something like this!  It may even help her feel a little better for the era she was born in!  On a serious note, many of these girls have a hard time adjusting in the modern era and an engagement ring like this one may help her out a lot. 
🔪
The Best Cut Decision

🔪

There are many shapes, cuts and sizes of a Moissanite stone. You can feel you still have a ton of research to do! 😅 However, don't ever forget that you know her the best! At the end of the day, she's about to be your bride! 👰 There's not much room for disappointment here. She will love whatever gemstone you pick out for her. Just follow your heart when choosing the shape and the size of your Moissanite stone, just like you did when you made the decision to propose to her!