Which Moissanite Shape Cut Looks Most like Diamond?
An engagement ring is a very precious part of your life. It's going to be with you two everywhere! 🤧 And certainly will turn into a symbol of your love. 💟 You can't just let it be anything, right? You want it to be perfect and see your girl smile the brightest smile when she sees it!  Well, no more worries! I am here to guide you. 
If your girl loves diamonds and is always listening to rap songs about it, well, she may love them a lot. 💎 However, if you've already made the choice to get a Moissanite gemstone, you can get one that looks just like a diamond! 😄 If you are still somewhere hanging in between that decision, maybe this loaded informational ride would help.
Does that sound good? Of course! You don't want to see her disappointed! It's best to keep her preferences in your mind, as well. She's the one who's going to wear it all her life, so it better matches her personality perfectly! 😊
💎
Why Do Some People Prefer Diamonds over Moissanite

💎

If your girl is the type who likes to socialize a lot and tell people about her life, she may want to get a diamond as it's known to be a little more ethical and prestigious.✨ People don't want to experiment with a new stone as they don't want to get out of their comfort zone. "Oh, an engagement ring? I'll definitely get a diamond," that can be the most famous and instant response, trust me! Why? Because they think it's just easier you know, to avoid all that debate over these two stones with anyone who has an intensive habit of asking every detail of the proposal a lot 🔍 But, hold your horses here! If your girl is social and fond of arguments, she may love something like this!

Like telling the story behind her engagement ring. You know, like adding that "surprise factor." Us girls, we love somewhat giving the not-at-all-considered perspective. She may love telling people, "Oh, you think it's a diamond? Haha, no honey. It's a Moissanite actually. What's a Moissanite? Let me tell you this wonderful story." And etc, etc.
💎
Moissanite Vs. Diamond

💎

When both of these stone's best qualities are placed side by side, normal people can't even tell the difference! 🤗 Your girl even may not notice what gemstone it is at first! You can pull a little prank on her, as well 😉, but beware of the consequences! 😂 Only a trained eye can tell the difference by examining them closely. If you're going to get a Moissanite that looks the most like diamond, it has to be the best quality possible. C'mon, you can't just get your girl the low quality, right? She's giving you the best quality life! 😃 The main difference between these gemstones is of the hues. A diamond would be fully icy just like the songs she listens to "I got ice on my wrist..yuh...." 😅. On the other hand, a low quality Moissanite will not sparkle as much as other gems. A good quality Moissanite will be full of sparkles in many different colors and looks icy like diamonds as well!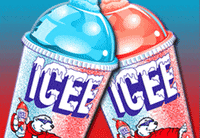 💎
The Answer Is - round Hearts & Arrows

💎

An attractive symmetry can steal anyone's heart! So, Rounds Hearts & Arrows is definitely the one! 🥳 It is like the completed package! Loaded with love, romance, hearts and the Cupid's arrows inside. It has all the best characteristics you can find in a closest diamond that looks like Moissanite. That same charmer sparkle and appearance! The perfect angles of the facets with the most desirable shape for an engagement ring! 😄 It's as icy as the Antarctic coast! Tell your girl to forget about those rap songs! You'll let her know about the real icy stuff! 😂 Being by far the most popular, this cut is the number one choice of 73% of all moissanite ring lovers.
💎 Final Takeaway💎
I bet you have come this far because all the other factors affecting your decision has been put to rest :D Now, it's all about choosing the best Moissanite shape cut that looks most like a diamond. So without getting overloaded with extra information and losing the spark of this decision, perhaps do some practical fun experience.  Might even bet some drinks on the winner as well!  Like you can just randomly show your girl sets of identical looking things 👯 and ask the difference and randomly slip in moissanite and diamond.  If she can right away spot the difference, there's your clue. 💁🏻 And if she's like "meh" they are pretty same, there's your clue to take an easy breath! 💆🏻‍♂️You might want to thank me later. 😎