How to Pack Jewelry for Air Travel | Safe, Simple & Quick
It is always a better idea not to wear jewelry to the airport.
It might set the alarm.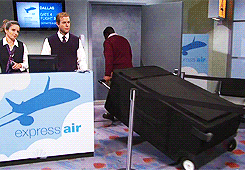 This will result in additional inspection, which will slow you down.
Instead, pack the jewelry in your carry on according to these tips:
How to Pack Jewelry for Air Travel:
1. The drinking straw trick
A really smart DIY trick for necklaces is to pack them using plastic drinking straws.
You don't have to buy one of those jewelry organizers.
All you need are a few plastic straws.
Get a straw that is thick enough for the chain to fit in. Cut it in half with scissors.
Unclasp the necklace. Place one end inside, all the way to the other side.
Now, secure the clasp. The straw will remain on the necklace and prevent tangling.
2. The secret for storing small jewelry
If you don't want to lose rings, earrings, and big necklaces, then follow this guide. Get a few small resealable plastic bags.
These come in different sizes, so pick according to the size of your jewelry.
Place one piece in each bag, to avoid tangling and scratching.
3. The button trick
If you have very little space in your luggage, then use the button trick.
It can be applied to earrings. Simply attach the earrings onto the holes of clothes buttons.
Your earrings will remain safe and secure between the layers of clothing.
Closing Words
Now you know how to how to pack jewelry for air travel quickly.
Let me know if you have other questions down bellow.