What Do I Need to Know about Buying an Engagement Ring?
E-shopping is most likely the best invention. Imagine buying a product in from halfway around the world and receiving it. Buying an engagement ring online is more than picking, zooming, and putting in a cart.
An engagement ring is an item with sentimental value and often costly. Buying one needs extra effort. Below are things you need to know when shopping for an engagement ring online.
Is Buying an Engagement Ring an Investment or Stupid?
Jewelry goes up in value when you consider the
material,

the story of the person that wears it,

and the designer or brand.
Some people see a video on YouTube that says "don't buy diamonds there's no shortage of them" and think you know all about the industry and now you can judge and teach people how to invest and spend money on jewelry.
Material: Diamonds and precious stones used to be worn by people with high status only like kings, queens and their network or wealthy. As the technology and mining industry got advanced and improved, naturally more diamonds got mined with lower prices. This allowed more people to be able to afford and wear diamonds.
Wealthy always go to the highest level because they can't afford to wear less than that. But the poor try to wear the cheapest of what he can't afford to just look rich or feel better about himself.
The fact is that the number of the great quality diamonds is around 0.001% and less of all diamonds found. Not only great quality diamonds, the colorful diamonds are also super rare to the point where they just don't exist anywhere even if you have lots of money. That means there's no more of them on earth. So that feature puts them on a level where actually only very few people of the population can afford them. (if you wanna keep up with them it's your own choice)
The Person that Wears It: Jewelry becomes priceless when it's a memory of our loved ones. When emotions and the monetary value get combined together they make you feel like you'd never wanna exchange or sell the jewelry to anyone.
Today I read the story of the girl that got engaged last year with a $400 ring, then she lost her man because of Covid. Now do you think she'd sell the ring if you offer her $4000?
There was another young guy in his 20th that buys a necklace for his mom and passes away the next day in an accident. Do you think there's anything that you can offer her in exchange for that necklace?
Do you think the jewelry of the loved, popular and famous people end up in a pawn or an auction? Of course an auction since their fans, family and friends bid hundreds of times more than the price of the material of the jewelry.
Designers and Brands: For example designers and master artisans spend years of hard work to develop the skills they have to be able to make a piece of jewelry.
If you want the masters to customize you an engagement ring to suit your expectations, you have to respect their art, time, effort and energy.
The truth is that so many people wanna look rich by wearing what the wealthy wear, while they aren't. I think you're 100% right and mustn't spend any money on jewelry if there's other parts of your life that can get improved by that money. I even have a section on our website to advise people on spending money on engagement rings.
Jewelry is a very emotional shiny object to represent wealth and status. People that can afford wearing high jewelry, the money that they spend on the jewelry is much less than their income. That means if you get a 8 carat engagement ring, you may have to work your entire life to pay for it, while a million dollars is the income of one single month for some people.
Keep In Mind Our Emotions, Culture and Investment
Accept the fact that when people wear high end stuff, they feel good about themselves. When girls get an engagement ring that is worth a few times of the guy's salary, she'll show how big of a ring his man put on her. This makes the girl feel good about herself while there's no one else around to do something like that for her.
On the other hand, if you don't go with the cheapest engagement ring, the chances of it increasing in value are very high. So down the road if something suddenly happened to the guy, the girl can use the valuable ring as a source of investment to improve the/her situation or buy time with it.(so common)
Many BS sources of information say that diamonds are losing their value or are not popular anymore. This is nothing but wishful thinking. In fact diamonds have never been more expensive and valuable than now. Here's an article to read that includes an interesting chart. The chart shows that diamonds throughout history have never been more expensive than now. 💹(google it yourself) 🌹💍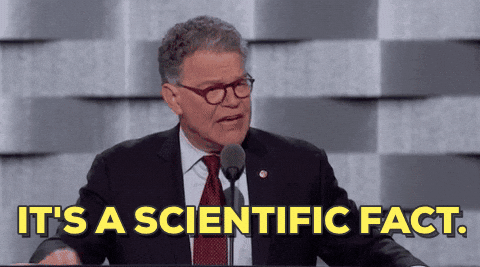 Do Due Diligence
Scams and cons are roaming the internet. So, getting an engagement ring online calls for due diligence. Keep off excellent deals from new or little known stores and sites. Limit your interactions to a reputable brand jewelry stores. Most scammers will set up pages advertising their purported products. In reality, they are looking for unsuspecting buyers to swindle.
Ask for referrals from friends and relatives within your network. You might know someone who has bought a very impressionable diamond ring for their bride. On established sites of brand jewelry stores, check reviews. Reputable brand jewelry stores offer the chance to verify every option for authenticity. 
Return Policy 
Find out the return policy if buying an engagement ring online. Since you cannot touch and feel, there are chances that you may get the size or look wrong. It is safe to know that you can exchange or have your money back if it does not fit. Or at least exchange your buy for a better fitting one. 
Payment Mode
When it comes to payment, be careful. Most stores will assure you that your payment details are safe with them. But, scammers are always coming up with new ways to get your personal information. Using a credit card is the most convenient option. Bank transfers, cash, and money wiring service may not be suitable. This is so if there is an issue, and you wish to return the product. Ensure that you have paid the right amount of money for the best diamond ring for your bride.
Place Your Order Early
With a specific date or timeline in mind, it is wise to order your product as soon as possible. If it is around Valentine or Christmas Day, you may have to factor in more days to allow delivery on time. To be safe, plan for more time than you think you may need as you do not want to propose to your fiancé without a ring.
Receiving the Diamond Ring
Mailing expensive things is a risky affair. It is wise to have the package insured if you are having it brought from overseas. Take time and pick a reliable courier company. The vendor should send documentation to secure postage.
Ensure that the delivery address is a secure place. If you don't spend much time at home, have it delivered at work where you can receive it as soon as it arrives.
Tax Factor
If you are buying an engagement ring out of your region, consider tax into the net cost. The charges can run into thousands depending on the value of the ring. Also, remember that many courier companies will not deliver until you clear the tax.
Conclusion
Like anything else, buying an engagement ring online is very convenient. You can get the best deals by visiting the best brand jewelry stores. In the end, you want to find the best engagement ring for your sweetheart. You want to show her that you have given a lot of thought to the ring and what it to be the perfect symbol of your pure love. A breath-taking beautiful engagement ring should always mark the beginning of marital bliss.
Feel free to share this knowledge through the buttons below.