Top 3 Low Basket Halo Moissanite Engagement Rings
 You can never go wrong with a Low Basket Halo engagement ring❤😍. A basket setting features the ring profile forming up a basket throne for the center stone to sit on the top. It is a go-to option for increasing the fire and radiance of the stones while being set on a low setting.
When you are looking for the perfect ring for the love of your life there are always too many options to choose from. But with so many unique rings to choose from, there is a ring for every story. Remember, a perfect story comes with a perfect ring. 🥰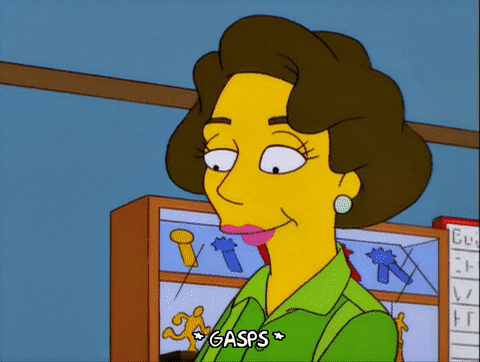 These mesmerizing rings from the Top 3 Low Basket Halo Moissanite ring will write you a phenomenal fairy tale that you will cherish for generations to come.
Let's take a look at the 1st two candidates on the list,
Alexandria From Leyloon Combating with Adele From Moissy Fine Jewelry
"They say the greatest gift comes in the smallest box. When he opened the box to reveal the most stunning ring, I've ever seen I felt like the luckiest girl in the world. He proposed to me on my birthday, my friends were in it. He went on his knee in front of the London eye, the place we had met 5 years ago. It was a very emotional moment of my life."
-Samanta. H-
Alexandria is an absolute show stopper, boasting three stones that form a magnificent centerpiece in a basket setting. To elevate the beauty of the ring, a sparkling halo💞, embraces the centerpiece. The classic shank and the dazzling stones placed in every angle of this ring makes it a perfect catch for your wedding tale.😊🌹
"My Fiance and I have been in a long-distance relationship for 3 years. I live in the states and she lives with her family in the UAE. We make time to meet each other in person three times every year, sometimes she comes to see me and the other times I do. when you love someone, the distance means nothing and she proved it to me all these years. This year I got her this gorgeous ring and waited for her to arrive at the airport. I got on my knee, the moment I saw her and asked her to marry me. She said yes and we finally decided to close the distance between us, it was beautiful."
-Tim. A-
Heather is a masterpiece with a remarkable oval center moissanite placed in a basket setting.  A ring that will make her heart swell with love for you.!💕
2
) Isabelle from Leyloon Vs Antique French Pave Halo Diamond Engagement ring from Fascinating Diamonds
"It was a rough year for me. I was diagnosed with breast cancer and I knew things can only go downhill from there. When I met Nick, he proved to me there was a lot more to life, he was filled with surprises and he made me believe love is the only thing that mattered. He proposed to me 4 months ago and he promised me through sickness and health even before we made our wedding vows. My engagement ring is a part of my heart, it is everything I can ever ask for, it gives me hope for a future that sparkles just like it."       
-Grace Miller-
A marvelous slice with a flat edge wide split shank and a low set Basket holding the round cut moissanite in the center. The French pave halo only enhances the elegance of an already perfect piece💖👏. For the fans of round-cut moissanite, Isabelle is a true blessing with an edging twist.
A ring that has to offer the best of both worlds. If you are a fan of bezel and by pass designs you will love this ring. The ring set features a low set bezel and beautiful french pave on the shank and the halo. While Arianna showcases a split shank and an oval moissanite in the center.
3)
Arabella From Leyloon vs Bezel Halo Two Tone Ring
Arabella is a breathtaking 3 set ring that marks your friendship, Love, and fidelity💖. For the firm believers of symbolic and personal meanings, Arabella is a captivating choice. The ring features a round-cut moissanite set on a low basket setting, surrounded by a French pave double Halo💫😍 paired with a 2-set ring enhancer.
" A beautiful ring for the most beautiful girl in the world. I proposed to my wife with this ring on the day we bought our eldest daughter home. I had the baby room all set for my little girl and got a ring for Katie. I told her I had a surprise in the room, waiting for her. She had no clue; I went into the room before her and she carried our daughter inside. I was in one knee waiting for her and I proposed with the words I had rehearsed 100 times in my head. When she saw the ring, she gasped with awe and said yes. We got married after a few months. It's been two years since we married and she still gets questions about her ring. Wearing a ring like that, it's impossible to go unnoticed"
-Jacob.W-
A striking work of art that features a cushion Moissanite in the Center and an Antique two rows of Halo💫 shaping the centerpiece of the ring. The hints of rose gold details in the ring make it an irresistible choice for an engagement ring. 😍😘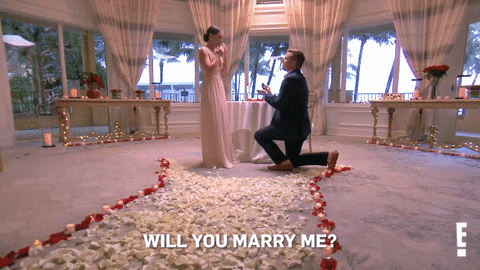 We believe you are one step closer to choosing the ring your bride to be,💐❤ deserves. If you found the perfect ring in the list of Top 3 Low-Basket halo Moissanite engagement rings today! Don't forget to share your choice of ring in the comments down below.👇