Top 3 Cathedral Halo Moissanite Engagement Ring
Whether you would like to have your wedding to be held in a church⛪ or a garden⛺ or a fancy banquet hall. The cathedral style rings are always a graceful and enchanting ring option to go for.
A cathedral ring is designed to mimic the gothic and classical details of ancient cathedrals and is pleasing to look at. A cathedral style engagement ring makes the center stone look appear and brings the attention towards the center stone😍.
If you and your beloved are a fan of cathedral engagement rings, we have chosen some of the best cathedral Halo Moissanite engagements to ring the wedding bells in your head. Let's take a look at the top 3 list of Cathedral Halo Moissanite rings out there before you make a choice of what the Queen of your kingdom deserves👑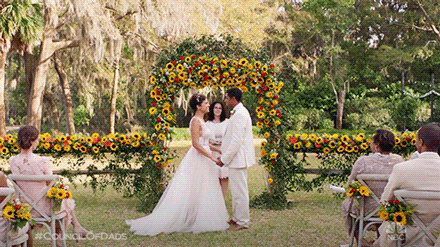 First, we have,
1) Valentina from Leyloon vs Kyle Princess square Moissanite from Fire and Brilliance.
"On December 31st of December 2019, Alex came running with a letter in his hand. He had an urgency in his voice that scared me, he was clearly out of breath from running up to the house. "There is an important letter for you'' He said. I slowly took it from his hand expecting the worst. I was too scared to read it so I asked him who it was from" Your future husband" he said. I looked down at the letter with confusion and the letter said: " Will you be mine?". The rest of the sweetest words he said I cannot recall since I was crying happy tears. He got down on one knee and proposed with the beautiful Valentina from Leyloon. I said yes and faced-timed my parents to show them the ring. They all loved it and it was the most magical night of my life"
-Cathy-
Valentina is a portrait of your love you have for her, with its classy reverse tapered shank and the cathedral profile. The gorgeous work of art features a unique halo💫 with 8 prongs that blend with the sparkling stones in between. The excellent round cut moissanite placed in the center is a picture of perfection and grace.💗
"Zach proposed to me and asked me to be his for the rest of his life. The answer was always yes, when you love someone so deep it is the easiest and most heart-filled yes, you will ever say. He booked a private rooftop just for both of us and the world blessed us with the most beautiful starry night for our special day. We danced to our favorite song and something in my gut told me that I am going to cherish this night forever. Zach proposed to me with moissanite, I am a huge fan of the moissanite and it is lovely with the finest details. It's been months since he popped the question and there hasn't been a day gone by without me replaying that magical night over and over in my head."
– Anna. G-
This ring features a brilliant forever one Moissanite of your choice. The square-cut center moissanite embraced by a glistening halo of diamonds and the studded band is the icing on the cake. If you are willing to go the extra mile for her, this ring comes with a matching band that completes the luxurious look of the ring. If your girl loves the extra sparkle and the glitz💖, this might be the ring you are looking for😉.
Next in the line, we've got,
2) Cora From Leyloon in rivalry with Forever One Round Moissanite Halo with Side Accents Engagement Ring in 14K White Gold from Charles & Colvard
I met Sara a few weeks after I had lost my best friend. She was a god-sent miracle, she stood by my side every single day. After 2 years of dating, I got her the ring named Aliyah by Leyloon and wanted to make her proposal special. Since she lives in LA, the rest of her family stays away from her. I knew how important her family meant to Sara so I flew her parents and two sisters to LA and I told her to be ready for a special date night. Once she was ready, I took her to a restaurant, blindfolded her, and led her to where the rest of her family and a few of our close friends were standing. I opened her blindfold and I proposed to her in front of the people who meant the world to her. She said yes! and she addressed the ring as "This is the one!"
 -Adrian Henry-
Cora Is a unique symbol of love and the sweet love of youth💕, with a rose gold flat edge shank and a trellis profile capturing the three-stone setting, and the individual halos, wrapping around each stone 💫, only adds to the ethereal beauty of the ring. Center moissanite is held high Along with the two side moissanite screaming drama. If you are looking for a ring that is extra and unique, Cora would make a perfect pick for the magical moment of your life.💖
"Harry took me to the Ice Rink at Rockefeller center; my favorite gets away. The Christmas decoration was over the top and everything seemed like an ordinary fun day. Harry stood behind and was looking for something on the ground and I asked him what he was looking for and he told me he dropped something, I skated back to him and looked at the ground and found the most sparkly ring I've ever seen glistening in the Ice. The next thing I knew, he was on his knee proposing to me. I said yes and there was a crowd gathered around us, all applauding and congratulating us. That day my life took its best turn for the best." 
-Holy Mcfall-
A sparkly choice indeed💓!
This round cut moissanite set with a cathedral setting and a classic halo. The ring features side stones bedazzling the ring band in your choice of 14k white gold. This ring is a classic option compared to the unique details of Cora from Leyloon. If you are looking for a more familiar choice, you could go for this ring.
3)
Aubree from Leyloon Competing with Cathedral Halo Round two-tone Moissanite engagement ring from Fascinating Diamonds.
Aubree is a ring that will fill her hand with your wholesome love💗. A noteworthy choice with an excellent cut cushion moissanite center stone adorned by a cathedral profile and a French Pave halo 💞that upgrades the look of the ring.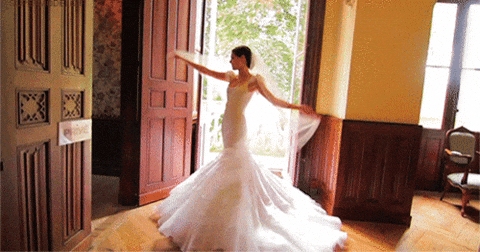 This ring is similar to Aubree for its appearance. But comes with a round cut Moissanite and an appealing twist of filigree design that accentuates the look of the halo fetching an aesthetic appearance to the ring. The ring is a luxury royal choice with a two-toned shank and is sure to tug at the tendrils of your girl's heart in every way.💘
That's all for the top 3 list of Cathedral Halo Moissanite engagement rings. We are looking forward to being a part of your sweet proposal story and would love to hear your say on which ring looked more appealing to you. Make sure to list your favorite pick in the comments down below👇💕.