Top 3 High Setting Halo Moissanite Engagement Ring
High setting engagement rings have become so popular lately and if you are looking for an engagement ring with a high setting profile there are a good set of reasons to dig a little bit more about why you should go for a high setting ring. What is a high setting ring?
And are they really worth the hype? You might have these questions in your head before you go for one of these amazing rings, we are about to unveil for you. A ring with its center stone set on a high pedestal for a more distinguished and elevated look is called a high set profile, these rings are designed to rise above the finger giving all the attention to the centerpiece ??.
Just like the performers are always a level higher on the stage compared to the onlookers, these rings draw a similar effect to its center stone. Now, are they actually worth purchasing? Like any other rings, it is completely up to you and your bride-to-be?. It also depends on preference and lifestyle. For the right person, the ring could be a holy grail.😍❤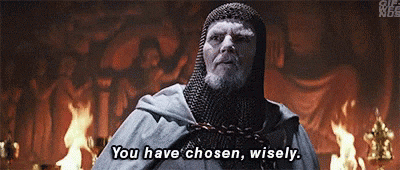 So, let's get right into an arresting list of High setting Halo Moissanite engagement rings that will take your breath away💘!
1)
Julia from Leyloon vs Scalloped High Set Ring from The Icing on the Ring.
"We met when we were sixteen, she was a drop-dead gorgeous kind of girl, any man would feel lucky to have. After 9 years, she still looks prettier and unique than ever. With time I started to realize more and more that she was the one, the thought was eating up on me. I knew I had to get her the most flattering ring I've ever seen. I didn't care how expensive it could get, I just wanted to make her special in every possible way. I got her this ring and kept it a secret from everyone I knew, I was afraid somehow the surprise would be ruined. The day before I proposed to her, I called her dad and told him what I had in mind. I also told my parents about it. on the day we had first met I took her to a nice restaurant, then I took her to our favorite spot and proposed to her on one knee. She said yes, and I could swear I felt my whole future with her flashing in my eyes. I was right to make this choice of ring for her, she cannot stop showing it off to everyone and I don't complain"
-Jeremy Fleming-
A high set basket setting that holds the magnificent round cut diamond wrapped around a halo, is a man's potion to make a girl fall head over heels, forever in love with you. 💕
Versus
"We should get married" One night he randomly looks at me while his head is resting on my lap. "Yeah, we should" I lazily replied, not turning my attention away from the vampire diaries we were watching. " No, I mean seriously' He goes again and sits up straight. I pause the laptop and look at him, I knew Matt for years, he has his random ideas he occasionally comes up with, but I know him too well to believe he is going to stick with those. " Me too" I smile at him and go back to the vampire diaries again. He stands up and goes back into our room. Ten minutes later he comes back and I witness him going down on his knee. "It's a prank, it's a prank, it's a prank" My subconscious is telling me. Then he opens the box and reveals the gorgeous ring ever! "I mean it for real, will you marry me?" He says.  "Yes, god damn I will," I say and we kissed and went to bed as normal couples do. That night I wasn't nervous, I felt like it was always meant to be, I just didn't know when." 
-Lilly Crawford-
A graceful ring that resembles a bloomed flower🌺. The center high set, moissanite of the ring is surrounded with a floral halo to captivate the elements of nature in your wedding vows. The ring hints a vintage touch of bliss, while Lisa rocks her classic looks😉.
2)
Gianna from Leyloon battling with Cushion Halo Moissanite Ring from MoissaniteCo
Nobody is perfect but we have to agree this ring is. The elegant bypass shank that blends into a heart-shaped Floating halo to form the centerpiece that accentuates the look of the ring is everything a girl could dream of. The details added into the ring along with the excellent round cut Moissanite and the dainty band adds the perfect touch of a Modern Love story. If you are looking for a ring with a hint of everything graceful in a ring, we think you should choose Gianna.
Versus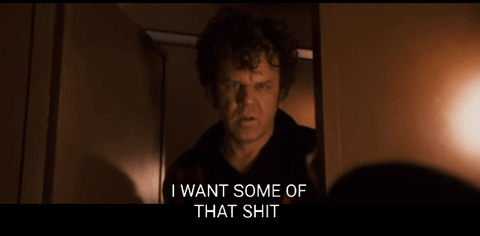 "I have always adored an engagement ring that combined the elements of a contemporary romance while preserving the specialty of a high set center stone. this gorgeous ring had it all, the elegant cushion-cut center moissanite, the halo and the high setting centerpiece."                  
- Hanna. B-
A cushion cut Moissanite Engagement ring enveloped by a sparkly halo💞and a studded shank that will steal envious glances. This ring is a contemporary princess's luxurious souvenir that will adorn her hand with unconditional love and grace. 💖
If you think it couldn't get any better, wait until you see,
3)Josephine from Leyloon and her competitor, Signature Halo Split Shank Oval-Cut Engagement Ring From Charles& Colvard
"I met my Jessica a few months before I met with a life rattling accident. I was bedridden for months after that. It was only a couple of weeks since we had started talking to each other, any girl would have long ghosted me since we hadn't actually formed any personal connections on a deeper level. But Jessi Stood by me and she came to see me at the hospital every single day, when I was finally discharged, that didn't stop her from visiting me at my home. Everyone was already impressed by Jessi, especially my mom. " A girl like that, you meet once in your lifetime" She would say. I knew then I wanted her beside me for the rest of my life. We started dating and I got her the ring. I proposed to her on her Birthday. I planned out on a vacation to Venice and I proposed to her one night at the hotel room we had stayed in. She said yes and she was mesmerized by the ring I got her. She called her parents and family and showed everyone her ring and everyone Loved it." 
-William. A-
A ring that was crafted to resemble the love you have for her. It features a 14k Gold Ring with a Pave wrap that is shaped like a heart and a vintage halo. The extra details that stand out distinctively in the ring are everything you will need to crown the Queen of your dreams🤵👰
Versus
Another Royal Looking alternative piece to Josephine If you are a fan of the 14k gold engagement rings. This split shank Double Halo ring shows a sparkling Majestic Oval moissanite in the center that is embraced by a signature halo gives the ring a regnant look. 💖
We've come to the end of the list for the Top 3 High setting Halo Moissanite engagement ring. Which ring do you think to be in your Lady Love's hand for years to come? Don't forget to mention in the comments down below👇