Top 3 Basket Halo Moissanite Engagement Ring
Some journeys are more difficult than others, but they often lead to the most memorable destination. Finding the perfect engagement ring can seem like the not so easiest things in the world 😅but with the right choices and options laid before you, it can make things a little seamless and worthwhile😊.
With a variety of engagement ring styles out there, the basket Halo moissanite is one of the most popular choices for new couples. Basket profile basket rings elevate the look of the center stone and provide a secure placement for the main stone. If you and your fiancé are a fan of basket rings, you've come to the right place to browse through the top 3 basket Halo Moissanite engagement rings that you'll love 😍.
Each one of these rings portrays a significant amount of uniqueness and refinement. The choice is yours💖, but we suggest you choose a ring that speaks to your heart the most.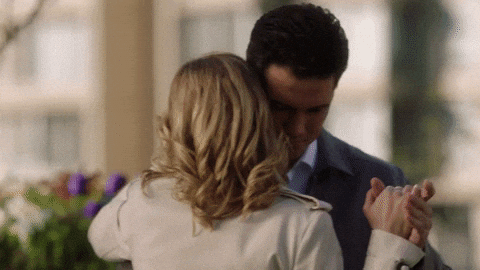 Starting from the 1st set of rings that features,
1)Alexandria from Leyloon Vs Ballerina Halo Moissanite engagement ring by Diamond Wish
"We had traveled to Thailand last year, one of the most beautiful places I've been to. I woke early that day and George asked me to be ready for a photo shoot. I put on a dress I had bought solely for this purpose and we head out to claim the day. It was a day filled with surprises, he treated me to a fancy meal and we visited the floating market and most of the places on my bucket list. At the end of the day, we wanted to take some time to ourselves at the beach. This is where we took some amazing pictures and the golden hour was doing us the favor. "Let's take one last picture George tells me" And he kneels on the ground, I thought this was a pose he was doing for the picture and looked at him for further instructions. He slowly reaches into his pocket and takes out a tiny box. Everything made sense at the moment. Yes, he proposed to me and I said Yes! to the love of my life. It is a beautiful ring, with the perfect amount of bling, I love it
- Steve. B-
Any girl Would feel privileged to be wearing a ring that is as gorgeous as Alexandria. The stunning show stopper features a three-stone Oval Moissanite adorned by a French pave halo. With a striking look to is, Arabella is something every girl would worship🤩💕
"My fiancé loved surfing and spending time at the beach. If you take a look at her Instagram page for an instance, most of the pictures you would see are of her at the beach. She used to tell me how she felt at home when she was at the beach and I would tease her by calling her a mermaid. She also has this tiny tattoo of her wave, on her left wrist. So, since the sea and the beach meant so much to him. I took her to a beach with a beachfront villa and planned out a proposal and hired a hidden photographer to capture every moment. When we arrived at the beach, I told her I was hungry and walked to the table the hotel had set for us. When we got to the table, she started connecting the dots and I went down on my knee. She cried and said yes, I felt like the luckiest man alive."
-Bill Hardon-
This ring features a marvelous center moissanite surrounded by a layout of baguette-cut and round cut stones that forms a halo to catch the light like a mirror. This sophisticated modern beauty is a perfect👌❤ choice for every contemporary woman
2) Nova From Leyloon battling with Elena from Diamond Wish
"When I met Jack, I knew from the start he was the one. Right from the beginning, he fit in so well in my family. My dad takes him on his fishing adventures and my mom always makes her the most special dishes for him. He has the perfect sense of humor that makes everyone laugh till our stomach hurt. One day he tells me that he is flying out for a business trip to LA, despite my birthday that's coming around the corner. I didn't say anything about it but I was so disappointed that he forgot my birthday. He went on his business trip and I was home, alone ditching all my plans and birthday treats from my best friend. I hear a ring at the door and I see a pizza box waiting at the door. I was confused as hell, I never ordered pizza or neither did I see the delivery guy. So, I picked up the box and opened it to see a gorgeous ring inside." Will you marry me, Emily" I see Jack standing on the steps. I ran up to him and asked him if he was being serious" I am dead serious." He says smiling ear to ear. I said Yes! and the ring was the greatest birthday gift I've ever received." 
-Jill-
Cannot get enough of the sparkles? Nova might be the perfect choice for you. It features a flat edge 14k rose gold with a lot of bling and cushion cut moissanite placed on the center If this ring doesn't make your girl swoon, no other ring would.
This epic ring features a spectacular center stone wrapped by a; halo 💫in a classic basket setting. The round cut centerpiece stands Out magnificently with the three-row shank studded with sparkling diamonds. For the girls who love the finer things in life, this ring would make a delicate token of love that will last for generations to come.🥰
3) Vivian from Leyloon Standing up to Cushion Brilliant in a bead set three-sided draped motif profile Engagement ring in White from Pave Jewellers
A 14k yellow gold ring for a girl with a heart of gold ❤. Vivian features a Cushion cut Moissanite that sparkles not lesser than a diamond with a basket setting and an infinity shank. The details are perfectly caramelized with a sparkling halo surrounding the center moissanite. If you are looking for a ring with an absolute sparkle💫💖 and refinement, we think you should go with Vivian, it is a choice you will never regret.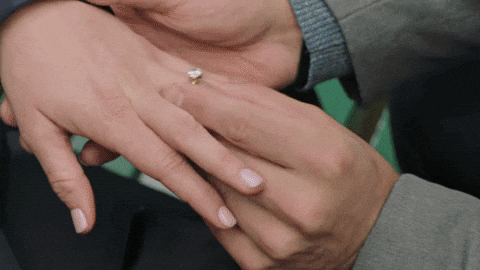 "There is wood behind the place we live in. I call it the fairy forest, for it is so magical. I love having an occasional picnic there. That day Tim told me we are going on a picnic in the fairy forest. The autumn had worked its magic in the forest and the view was spectacular. Tim suggested that we take a picture and he set the camera in a beautiful spot. Before I knew he was on his knee, proposing to me, I said yes! When he slid the ring in my hand, I couldn't stop noticing how stunning it was."              
-Jade. A-
This ring is a simple yet fascinating style, featuring a Cushion brilliant placed on a basket setting and enfolded by a preset beaded Milgrain halo. The Motif draped and Milgrain shank made of platinum adds up to the elegance of the ring. This ring is similar to Vivian for the cushion cut moissanite, but if you are looking for a simple version with dainty details this ring might be the one you are looking for 💕😊.
Don't forget to mention your favorite in the comments down below👇 and if you would like to find out more about other styles, check out our other articles for similar contents👍