Where Not to Buy Engagement Ring
Are you feeling a bit lost? You keep seeing Amazon and Instagram ads while researching for a good quality engagement ring! Well, you need to tick that "not interested" mark on those ads because good companies don't need excessive advertising! 😊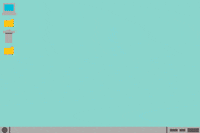 You're in love and all these do's and don'ts of engagement ring shopping can help! 💟 Wondering where not to buy an engagement ring from? Let me unveil that mystery for you!
🏷️ Online Markets
Most people agree that places like Amazon, Ebay, Overstock, AliExpress are not the places to buy an engagement ring from! Here's an example, would you prefer a dress from American Eagle or Amazon? Exactly. It's the same with engagement rings!
The different communities on reddit agree that places like these can't be trusted as you don't even know the actual seller! Your engagement ring should have a story behind, and trust me, you get to live that story if you choose a well-researched and well-thought branded engagement ring.
🏷️ Big Box Retailers
Most of you will agree that Walmart, JCPenney, Target etc. are definitely not the places for you to get an engagement ring from! Trust me, why? Most people complain that you can't even see any of their ratings! 😕
And by now you must have known SO much about the Power of ratings and experiences that other people share.
Almost anyone can get a ring from a place like this so it doesn't make it rare or antique, at all. So I bet you want your engagement ring to be as unique and as special as your bond with your partner.
🏷️ Jewelry Store Chains
Kay, Jared, Zales, are a few examples. You might come across a few aesthetic Instagram pages, as well. You DON'T buy engagement rings from these places no matter how pretty they look in the picture.
Why is that? The same Instagram post comments will give you the answer. These Instagram pages are actually just people selling cheap stuff. Why would you want that to be your engagement ring, right?
✨ Conclusion ✨
So, what is your takeaway from this? Just don't buy your engagement ring from the places mentioned above as most of their customers are disappointed when it comes to engagement rings. They're good enough to buy the fairy lights for your wedding though but not your ring! 😉
Reference: Diamond Nexus