Top 3 under $5000 Halo Moissanite Engagement Rings
Decisions, decisions, decisions. It's time to make the call. You have already decided that you want a halo moissanite ring to grace the fourth finger of her left hand, as a permanent symbol of devotion to your love. Naturally, you want this symbol of eternal devotion to look perfect!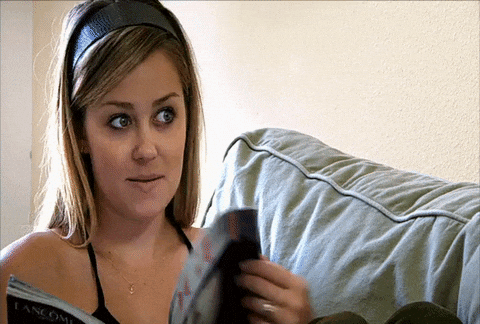 You're in luck. We're here to help you find the best halo moissanite ring under the sun, with each of them under $5000. So sit back, relax, and find that one perfect ring for your perfect significant other!
Set No. 1
:  Evangeline by Leyloon and
Moissanite Constance Lab Diamond Ring by Brilliant Earth
What comes to your mind when you see this ring? For us, it's 'striking'👀. The center gemstone, moissanite, of course, stands out from the rest of the ring, unique in its magnificence☝. The unique crown shaped profile compliments the wonder of the center gemstone with elegant subtlety.
"I knew this was the perfect ring for my partner the minute I saw it. I wanted a ring with a high set. You have to see it to believe it! The color and quality run so deep, it's easy to get lost in it." - Sven
Eye Catching yet reserved, this round Moissanite design will suit those who want traditional round moissanite with a flashier band, which is not distracting. If you're unsure about the many rings you might have looked at up until now, then this ring might satisfy your commitment to giving your loved one a classic ring with a side of glamour.
'My girlfriend wanted the perfect ring for her engagement since we have been together for the better part of a decade. I bought this ring because there's no way to go wrong with it. I loved its elegant round design, and the design on the band only adds to what would have otherwise been too simple a ring for me. In others, I proposed and she loved it! Writing my review here for other wandering souls!' - Harry
Set No. 2: Nadia by Leyloon and
Moissanite Engagement Ring w/ Hidden Halo
With its three-stone design, split shanks with gemstones, and a yellow gold band, Nadia is a ring that is almost singular in its appearance, making it the perfect gift for a significant other that wants to feel singularly loved💗. Are you ready for this wonderful ring to grace your significant other and make them feel unique and distinct? Well, then this is the ring for you!
'I bought this ring because it looked so different than the ones I saw before it. The three moissanite stones in the center shine together so beautifully. If you thought one gemstone was enough, you should see three together! The halos around each of the gemstones also add a lot of beauty to the ring. I was a bit unsure about the shanks on the band but it all works so well together. Try it out!' - Sean
What can we say about this ring other than it looks stunning? Unlike other halo rings, this hidden halo ring accentuates the gemstone by placing the halo subtly under the gemstone, allowing the beautiful, clear moissanite to shine through. The band also features a unique pattern that is traditional and chic at the same time.
"I can't love this ring enough. There are few gemstones which match the sparkle of a real diamond, and moissanite is definitely one that comes the closest. I don't think anyone I know will be able to tell the difference! I am nervous about this holding up over the future, but now, for, I can't be happier.' - Adam
Set No. 3: Aliyah by Leyloon and
Signature Halo Hearts & Arrows Ring by Charles & Colvard
A silvery mist with hints of wildfire🔥: that's the image that comes to our mind as we look at this gorgeous white gold. And all of this culminates in a miraculously deep moissanite gem, held together by 4 double prongs, all shaped elegantly. 💗
'My girlfriend is a romantic person and this ring was unbelievably perfect for her. I especially love the double prongs around the gemstone, I knew she would love it. I also am such a fan of the halo on the band, especially with the white gold that adorns it. If your significant other prefers (or expects!) romantic gestures, then you should only buy this ring!'- Henry
Rose gold and bombastic, this halo ring features a rose gold band studded with an incredible moissanite gemstone in the center, surrounded by oval and marquise stones. With extra flourish, this ring glistens with the new promise that accompanies any engagement proposal. You don't need to say anything else after showing your significant other this ring!
'I was very excited to show people this ring after Bryan proposed to me in Central Park, but nothing compares to seeing it in person. I'm someone who prefers halo rings because, as they say, the gemstones look bigger. But in this case, the design is so beautiful that your eyes get drawn to the oval and marquise gems too! Love it!' - Sydney
Time to pick!
 You have made the right call with a halo moissanite ring. After reading this article, we hope we have further eased your worries. :) There are so many wonderful halo moissanite rings available, we're sure you'll find the right one for your loved one! But as you do, keep us posted. Starting off by letting us know in the comments below which ring you loved the most! 
Halo Price Moissanite
Top 3 Under $5000 Halo Moissanite Engagement Ring 
(U're 👋)