Top 3 Under $6000 Halo Moissanite Engagement Ring
It is finally time. You have found the perfect time, date, and place to tell the most special person in your life that you want to grow old with her. As such, we know it's absolutely challenging to find the one perfect ring to grace your special day.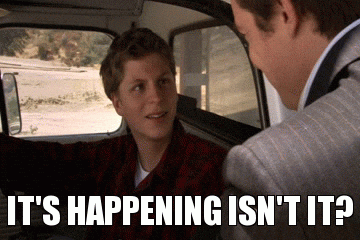 If you're looking for a halo moissanite ring, you have come to the right place. With halo being a consistently popular ring setting, and moissanite being a gem so bright and beautiful, we know that whichever ring you pick, you will make the right call!
 Here are three sets of halo moissanite rings that might catch your fancy, let's do some choosing! Three from us and three from the top searches and brands. 
Set No. 1
: Peyton by Leyloon and Forever One Moissanite Cushion Engagement Ring by Charles & Colvard
If you don't have the words to say how much you want your love to last eternally, then giving your loved one this ring will suffice💝. The heart shape prongs that hold the beautiful moissanite gemstone shining in the center, flowing delicately into smaller gemstones on the band, make it a wonderfully romantic gift💕. Classy and modern, this ring is a perfect manifestation of eternal love.
'Jessica and I have been dating for about 7 years, and I decided to finally ask her to marry me. Peyton was the perfect engagement ring for her. She melted when she noticed the little heart-shaped prongs, which is exactly the reaction I wanted. I couldn't be any happier!' - Brad
This is a halo ring for those that want their love to shine boldly💪. Striking to look at from every angle, this room leaves no room for reservations, with its moissanite gem surrounded by a halo of stones that proceed gracefully to the band.
'People keep asking me where I got this ring from, my jeweler even asked where I got it from and how much it's worth! I think that already speaks to how great the ring looks in person. All my fiance's friends and family are super jealous!' - Ashley
Set No. 2: Lydia by Leyloon and
Moissanite Engagement Ring w/ Hidden Halo by Brilliant Earth
If you imagine your significant other as the queen of your future, then she deserves to wear a ring that symbolizes her majesty👑. Lydia by Leyloon provides a vintage mix of white and yellow gold, with a glamorous micro-pave setting, all capped by a glorious crown in the shape of a magnificent moissanite gemstone.
'I did not know I wanted to get a majestic ring such as this one until I received it from my husband. The gemstone feels huge while sitting so delicately on my finger. I definitely feel like a monarch of my own fiefdom wearing this haha 😁. Trust me, if you or your future wife are anything like me, they will feel like a royal after wearing this. Good luck!' - Janet
They say love is blind, but maybe the dazzling sparkle from this ring with light is the way❇. With a stunning micro pave leading into a dazzling gemstone and the band featuring even more gemstones, this ring is glamorous, to say the least.
'This ring is absolutely breathtaking. My fiance proposed to me with an oval cut of this ring, and I could not be happier. I especially love the gemstones on the band. Normally, they're a little subdued but they really sparkle in this case. Highly recommended!' Eliza
Set No. 3: Josephine by Leyloon and
Carla Ring by Alexander Sparks
It rarely gets more classic than yellow gold and this bold, beautiful ring symbolizes just that. With a pave wrap leading to a heart-shaped crown studded with a moissanite gemstone, this ring is for those that have loved the most they can. If you don't want to beat around the bush, and just let your beloved know how much you love them, then get this ring for her!
'I wanted a classic ring for Josephine and lo and behold, I found Josephine by Leyloon which surpassed all my expectations. The quality was incredible, the ring was sparkly, and Josephine jumped with joy the first time she saw it. I just wanted to let her know how much I loved her when I got this for her, and I can say now, mission successful!' - Kevin
This wonderful ring accentuates the traditional halo design as four stems extend from the band to the ring, providing the spotlight to the wonderful moissanite gem in the center, encircled by micro pave. This ring is for those who want the gemstone shine through, emitting rays of love for all around them☀.
'I was a little anxious after my fiance and I placed the order for this ring together, but I really loved it the minute I got it. The stems that extend from the micro pave to the band really make this design different from classic halos. I am a little worried about how long-lasting the quality is, but thus far, it has been great getting all sorts of lovely comments from friends and family!' - Jean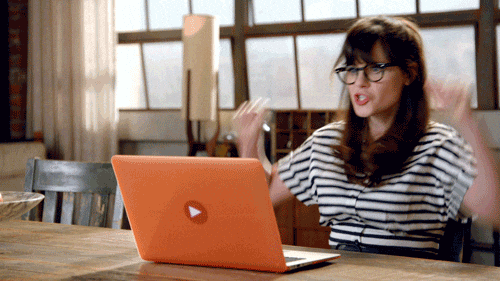 Let's pick!
We are so happy that you're moving to a new phase of your life, filled with love and joy. We hope that these 3 sets of rings will maybe help you tell your loved one all that maybe you have been unable to say. Let us know how your story goes but first which ring would you like to go with and why?! We want to hear all about it!
Halo Price Moissanite
Top 3 Under $6000 Halo Moissanite Engagement Ring 
(U're 👋)