How to measure ring size in cm
If you want to know how to measure a ring size in cm, then this method will help you.
After you measure your ring, you can compare to the chart below.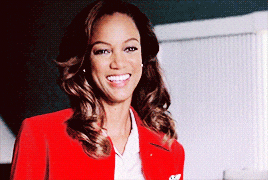 This will ensure that you get the right size of your ring.
How to measure ring size in cm?
Start by wrapping your finger with a thin and long piece of paper.

Mark where the ends touch.

Flatten the paper.
Now measure it using a ruler.
Measure from start to the mark that you have made.
Here's an article which I completely explain this process in details.
If you don't have access to a cm ruler, then write the accurate number in inch on google and add the phrase "to cm" after the number and search.
Google automatically calculates it for you.
When you have the number, compare it with this chart:
| | |
| --- | --- |
| cm | Size |
| 5 | 5 |
| 5.5 | 6 |
| 6 | 7 |
| 6.5 | 8 |
| 7 | 9 |
| 7.5 | 10 |
| 8 | 11 |
You see that each size is 0.5 cm bigger than the previous one. Have this on your kind whenever you are buying rings.
Here are a few additional tips that no one will tell you:
Measure your fingers after physical activity.
When blood flows to the hands, your fingers will swell a little.
Don't measure if your hand is cold.
It reduces the normal swelling and might trick you into buying a smaller ring.
Consider the fact that weight loss can affect your fingers too.
Fluctuations in weight can result in fluctuations in your ring size too.
This is the best way on how to measure ring size in cm.
Are you feeling excited because you know how to easily measure your ring size?
Now, you can purchase that rings without any worries at all.
I know how frustrating it is to wear a larger ring and living in fear of losing it.
When you have my tips on your mind, you will be able to choose the right size for you. 

Feel free to share these helpful tips with your friends!
How do you buy the right rings?
I would love to hear your opinion.