3 Top 4 Carat Hidden Halo Moissanite Engagement Rings
Finding the right engagement ring for your special someone can be a daunting task. I mean there are only 265,899,992,332,222 rings online and an additional 1,678,887,655,444,555 physical ring shops. Really, no pressure at all! 🤣🤣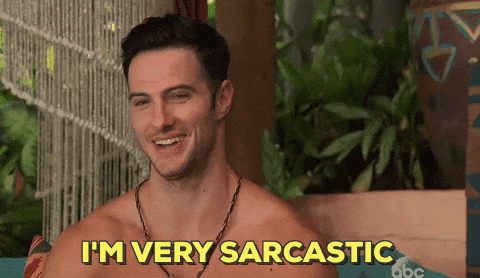 The good news is that you don't have to do it alone. We have an extensive guide for you and we'll also find the top engagement rings you can find on the internet per category, all in one place! Today, we're looking at six engagement rings, each with a four-carat moissanite center stone, and a hidden halo. Who will make it to the top three? Follow along and let us know in the section comment below! 
First set of stunning designs: Mary by Leyloon and a Unique Hidden Halo Ring from Pristine Custom Rings
"Every man who has proposed knows the jitters that come with finding the perfect engagement ring for your woman. Laura doesn't wear a lot of jewelry so it was very difficult to know which style she'd love. Max was very helpful and guided me at every step of the way, always listening to me and giving fantastic recommendations. I'm back to report that we nailed it! Laura says this ring is "more than what she had ever imagined", and I couldn't be happier. Thank you so much for your excellent service!"
- Rick T., Providence, RI
"We're engaged! 💍 😱 Gorgeous radiant cut 3.9-carat moissanite with a hidden halo of diamonds. White gold setting. I'm in love!" 
- Anabelle, Ontario, Canada
Next up, the beautiful Lyra and a stunning cushion ring from Raven Diamonds
"We're engaged after eleven years and I can't stop looking at my moissanite beauty. I also can't wait to finally get married! 👰🏾🤵🏾 My five-year old son is more excited than we are hahaha!" - Elly, Vancouver, Canada
"I picked up this ring for my girlfriend. We met on Tinder, the last place I would have expected to find love. The hidden halo is sort of an homage to that, meaning that sometimes, the good stuff is not easily found in plain sight. You need to search and be open to new possibilities! :)" - Aaron, Kentucky
The final set of two is Alora and another Raven Fine Two-Tone beauty
"My ring is here and let me just say, it is the most beautiful thing I have ever seen! 😍 We've been together for four years, so my fiancé thought it would be fitting to get me a four-carat center stone. I love how it stands out and draws attention. I get comments about how "my diamond" is so nice and sparkly and I always derive so much pleasure from saying that it's actually moissanite. It sparkles more than diamond, is just as durable, at a fraction of the cost. 10/10 recommend!" 
- Reed W., Alabama
"Micah joined our youth fellowship in church, and I was given the task of orientating him. We spent the next couple of days together, as I took him through the programs we had. We quickly realized how alike we were and we genuinely enjoyed each other's companies. Long story short, he proposed to me with this ring, exactly one year later at one of our fellowship sessions. I'm so blessed to have him in my life. Every day with him feels like an adventure and I can't wait to spend forever with him! 💖" 
- Vanessa, Florida
Wow! so many inspiring stories, so many magnificent engagement rings. Don't you just love love? 
We do too! We'd also love for you to tell us which rings are your top three from these six stunners/ Drop a comment below, let us know! 
Hidden Halo Carat Moissanite
3 Top 4 Carat Hidden Halo Moissanite Engagement Rings 
(U're 👋)