3 Top 1 Carat Hidden Halo Moissanite Engagement Rings
So, you have already established that you would like to buy a moissanite engagement ring for your special someone. Great. You know that you'd like to keep it classic and use a one-carat center stone. Great. Now you just need to find a design with an unmatched uniqueness. Something that will make the love of your life the happiest woman on the planet. 
Well, tango with us as we look at the top three one-carat hidden halo engagement rings that are trending on the internet right now!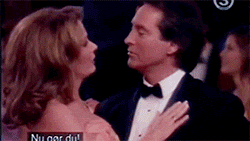 First up, Aliyah by Leyloon vs a one-carat beauty by A Guilded Leaf
Charming two-tone white and rose gold ring with a reverse tapered milgrain. 1 Carat center stone with 0.1-carat smalls. 
"Last year on my birthday, we planned a hike with my boyfriend. It's something we'd always wanted to do, part of our bucket list. After a long exhausting climb, at the peak of the mountain, he got down on one knee with Aliyah and proposed. I was all sweaty and beat, but honestly, it's the best proposal I have ever seen! I know every girl says that but I mean it! 😊 And the ring? Absolutely stunning! Huge thanks to you guys for creating this masterpiece for me!" 
- Amanda Louise, Jacksonville.
"What a beautiful ring! I like how delicate the design looks, and the sparkly round moissanite center. The craftsmanship is fantastic and I can't stop staring at it all the time! 😍" 
- Jane N., New York 
Natalia by Leyloon versus Hidden Halo Rose Gold Ring by Brillianteers
Suave white gold ring with classic six-prong design. 1-carat center stone and 0.2-carat smalls with ruby accents. "After years of being the bridesmaid, I finally get to be a bride, with this fantastic ring! I really love the peekaboo ruby accents being part of the halo underneath. I've always been against having a colored gem in my ring but this one is subtle and significant enough for me to fall hopelessly in love with it! 💓💖" 
– Joy, Louisiana.
1.20-carat round moissanite engagement ring with a Hidden Halo crafted Rose Gold 
"There's something about a rose gold ring that just stands out. I love this ring and the fact that I get to wear it for the rest of my life. Fun fact; I didn't notice the hidden halo for two days! 😁"
- Maria, Portland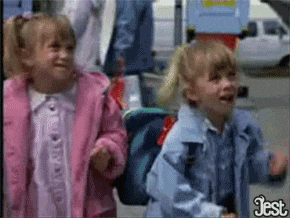 Our final two contenders are Dana and Demi, they almost sound like twins! 
"I got this ring because of the spinning hidden halo. I haven't seen anything quite like this anywhere, so I knew I had to get it for my wife. My own wedding band is a spinning white gold band so I thought it would match beautifully. The customer service was top tier and I would highly recommend these guys. Thank you!" 
- Edwin, Nevada
Gorgeous hidden halo 1.3-carat Moissanite engagement ring with four shiny claws.
"I originally got interested in Brilliant Earth because they have a conflict free diamond policy. But the wonderful craftsmanship and the attention to detail on their rings totally made me fall in love with them. My ring was beautifully made. After having it for a couple of months I needed it resized. They went ahead and remade it for me, instead of cutting it down, as is typical for most ring companies! Customer service doesn't get any better than this! Thank you so much! ❤💖" 
- Charlie, Los Angeles, CA
Which ring carried the day for you? Share your thoughts with us in the comment section below! 
Hidden Halo Carat Moissanite
3 Top 1 Carat Hidden Halo Moissanite Engagement Rings 
(U're 👋)