Top 3 Circle Halo Moissanite Engagement Rings
Choosing a ring is one task, choosing how many and what type of halos you want for your or your partner's ring is a complete another task. Decisions, decisions! 🤔 However, you have to be sure that whatever your pick is, your partner likes it too. A lot of pressure, no? 😏
Don't worry! For this very reason, we have listed down the top 3 circle halo moissanite engagement rings for you. So, if you are a fan of circular halos, and looking for it in the ring you want to choose, then buckle up, this roundup is for you. Yeah, deep breaths! We got you!😎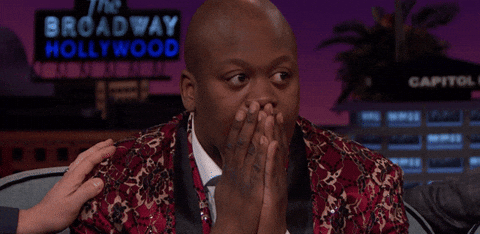 Set 1- Isabelle by Leyloon and Moissanite Luxe Sienna Halo Lab Diamond Ring by Brilliant Earth
Isabelle - a ring of utter beauty. This circle halo engagement ring has a round gem with basket setting and a flat edge wide split shank. The circular halo adds more beauty to the overall look of this moissanite engagement ring. 
"When we first started searching for the ring as a couple, I had my eyes set on a circular shaped moissanite ring. This piece was the one, mostly because of his sleek and elegant look. I am happy that even Matt loved my favorite ring."
-Kiara
This round halo moissanite ring is a symbol of elegance. Breathtakingly gorgeous, this ring has  French pave shanks that add more glam to this scintillating beauty. ✨
"My fiance and I were engaged at Christmas on Kaena Point Beach on the North Shore of Oahu. When he opened the ring box I could not take my eyes off the gorgeous ring sparkling in the sunlight! He actually had to ask me to marry him twice because I was just standing there, mesmerized by the beautiful ring. I am looking forward to wearing this beautiful ring as a symbol of our love forever."
-Lauren
Set - 2 For the second set, we have, Lydia by Leyloon and Round Moissanite Double Edge Halo Ring By Raven Fine Jewelers
Lydia is one carat round moissanite ring with a decent center stone, with flat edge shanks and accent circular single halo circling the main stone. The outlook of the rings speaks volumes about his delicacy. A flower look-alike ring, this is perfect to propose to your girlfriend. 
"I have to admit that I did not have any knowledge about the engagement rings when I started looking for 'the one' for my partner to propose to her with. But after much consideration, I chose Lydia. And I am happy to this day, how Lydia worked its charm on my fiancee."
-Kim
This 2-carat stunning ring with paved shanks and a double edge halo set is a must-have if your partner is more into twinkling beauties! With a cathedral pave band, this ring is made in white gold but can be customized according to your liking.💁
"To buy a ring for a jewel-lover is not easy. You have to be sure you are buying the right thing. Choosing this ring for my fiance, was a risk worth taking, because this breathtakingly gorgeous ring was worth it! This cathedral styled beauty worked its charm! I still catch her smiling at this glistening ring."
- Toby
Set - 3 For Set 3, Julia by Leyloon and Naomi Moissanite Ring by Best Brilliance
A classic basket halo ring, Julia is a 1.5-carat ring with an elegant stone in the middle and classic unpaved shanks. This engagement ring is perfect for your girl, if she likes less sparkle but more glam. ✨
"Kimberly is a fan of less glamor, more style. So it wasn't that difficult for me to choose a ring for her when I laid my eyes on this beautiful ring. Simple, less sparkle, more elegance! Perfect for my girl."
-Thomas
Naomi is a circular double halo ring with pave split shanks. This moissanite ring with a total of 4 carats is a stunning beauty. The round double halo adds more sparkle and shine to the look of the center stone, making it look more glamorous. 
" I must confess that choosing the engagement ring was not easy. I finally settled for the Naomi ring, and still, if I have to rethink about the ring, I will choose Naomi over and over again."
-Luke
😍Time to pick!😍
Now that you have the top 3 round halo moissanite engagement ring from our collection as well as from other brands, you can compare and contrast the rings, and make your pick. We are sure, you won't be able to choose from these dazzling beauties. 😍
However, one must choose! So make your decisions, and let us know in the comments below. 👇