WHAT IS THE BEST TYPE OF SILVER FOR JEWELRY? ✅ SIMPLE EFFICIENT GUIDE
Are you wondering what is the best type of silver for jewelry?🙄
I did a thorough market research and being a jewelry lover I have tried several products made out of Silver.
So, today I'll be sharing my personal experiences.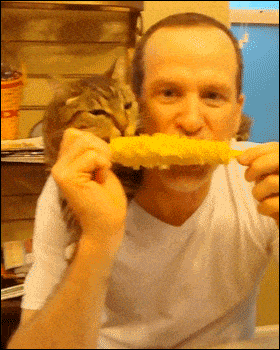 Silver jewelry is quite popular nowadays; it has a knack of rendering a stroke of class & elegance to any outfit.
That's what I felt whenever I adorn the silver stuff for special occasions; somehow it makes me look and feel marvelously adorable.

Today, in the market I see a wide spectrum of choices when it comes to silver jewelry.
There is so much, be it the exquisite necklaces made out of silver, the magnificent wedding rings or the stylish bracelets.
1. WHAT IS STERLING SILVER?
Without a doubt, the best type of silver for jewelry is the Sterling Silver.
Made Whenever I wear a product out of the premium-grade Sterling Silver, I witness an extra luster feel about it.
The best part about the Sterling Silver is that it is highly durable.
I have a necklace presented by my lovely hubby some ten years, and that necklace still helps me get compliments.
Whenever it scratched or damaged I would take it to the jewelry guy and they re-polish to lend back the smooth shine.
The repairing costs are quite reasonable.
2. WHAT IS FINE SILVER?
If you are looking to buy the purest quality of silver, then I suggest this is the best type of silver for jewelry.
It is 99.9% pure silver, and you can easily identify that by the hallmark of 999.
Although there is no match to fine silver in terms of its overall mesmerism outlook, it easily loses its appeal over a period of time.
I had one bracelet, and my personal experience isn't great, it somewhat malleable and gets damaged.
I would say buy earnings made from fine silver as our earnings are less exposed to rough use.
 3.
WHAT IS SILVER PLATE?
Just like the gold plate, there is a type of silver known as the silver plate.
The silver-plated products aren't expensive you can buy just about anything, but the plating flake off and discolor quickly.
Want to have the beauty of silver to your party look but at the same time don't want to spend big dollars?
Then, I believe Silver Plate is the best type of silver for jewelry.
Closing Words
When it comes to choosing the best type of silver for jewelry I'd prefer to go with 925 sterling silver.
There're times that I fall in love with a silver or gold plated design.
Then I'd evaluate it's worth then buy it.
By the way, feel free to check out our jewelry in Leyloon too.

I would to love hear your thoughts on this; just drop your views in the comment section.