Sterling Silver vs White Gold - AUTHORITATIVE FACTORS
Let me share with you what my personal choice between the two is.
Sterling silver vs white gold? Well, in most cases, it is sterling silver jewelry for me.
Read on to know why.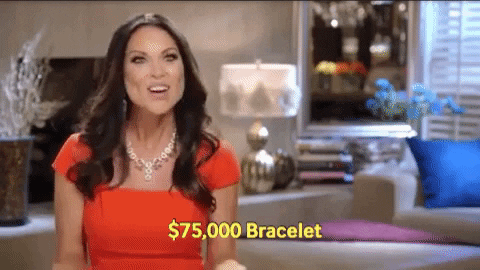 Here's a scenario:
You went to a jewelry store to check out a set of ring, necklace and bracelet in white gold.
You then checked out another set of jewelry but, this time, the pieces are in sterling silver.
The design looks similar but is cheaper than the white gold set.
In fact, you couldn't tell the difference between the two which left you undecided on which one to purchase.
Hence, the start of the war in your head involving sterling silver vs. white gold. So, which one would you choose?
I was once seriously caught up in a similar situation so I'm here to give you a few helpful tips on how to address this problem. 
Differences and Similarities: Sterling Silver vs White Gold
Here, let me tell you some of the differences between and similarities of these two types of jewelry.
1. 
Durability
As most of us know, gold is the most durable material for jewelry. But sterling silver is durable too!
Like gold, silver is also a precious metal.
Therefore, both types of jewelry are of high quality and either of them may be worn on a daily basis.
2. 
Appearance
When it comes to appearance, it's quite hard to tell the difference between white gold and sterling silver.
White gold features a mirror-like shimmer which is brought about by its rhodium plating.
Whereas, sterling silver has an impressive gleam and finish that also results from its rhodium finish.
3. 
Maintenance
Both sterling silver and white gold tarnish over time – it's just that the former tarnishes faster than the latter.
Nonetheless, both types of jewelry require regular cleaning. What's good about them is that they may both be cleaned easily.
If you have sterling silver jewelry, it is best to store a silver cleaner and a jewelry cloth at home so you can polish your jewelry any time.
If you have white gold jewelry, you may clean them by soaking them in warm and soapy water for a few minutes before polishing them using a jewelry cloth.
As an owner of both sterling silver and white gold pieces, I find it more convenient and less time-consuming to clean sterling silver.
Furthermore, as a jewelry lover, I clean my pieces all at the same time on a regular basis. I don't really notice whether the sterling silver tarnishes faster than my white gold pieces.
4. 
Cost
Gold has always been known to be more costly than silver due to its rarity. However, the fact that silver is also a precious metal makes it a good investment too.
The cost is the ultimate reason why I choose to buy sterling silver most of the time.
I have always been fond of accessorizing and since sterling silver is cheaper than white gold, I get to buy several pieces every so often – as long as my budget permits.
Conclusion: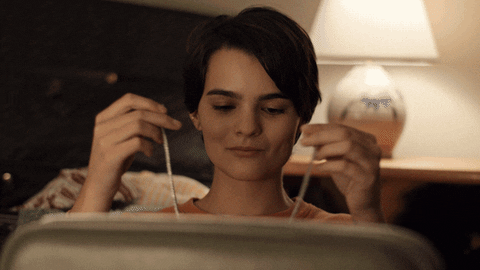 To summarize, let me cite the reasons why buying jewelry pieces made of sterling silver is always a good deal for me.
Sterling silver is durable.

Sterling silver and white gold pieces look similar in appearance. Both are elegant to wear.

Sterling silver is easy to clean and maintain.

You get to buy precious metal jewelry at affordable prices.

Sterling silver is a good investment too.(Bullion or Coins)
Owning as many jewelry pieces as possible gives you the opportunity and liberty to wear different pieces every day.
Even with simple clothes, wearing a good piece of jewelry can genuinely make you look and feel good.
It doesn't only help improve your physical appearance but it also helps boost your confidence.
This can be achieved more viably when you opt for sterling silver over white gold.
I hope this helps in addressing your dilemma involving sterling silver vs white gold.