Sterling Silver Vs Stainless Steel Necklace
Before you buy your necklace, read these.
This is all you need to know about a sterling silver vs stainless steal necklace.
They will certainly help you in your choice because I looked at them from different angles of view.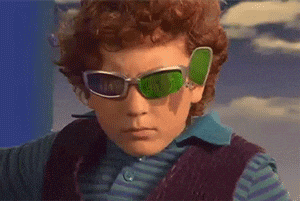 Let's get started:
Sterling silver
Pros
It looks very gentle and shiny. A beautiful silver necklace will fit any style.
You can combine it with white gold. This is perfect if you want a layered look.
It is available in different styles. Anyone can find the perfect silver necklace for their taste.
Silver is a precious metal. If someday you want to sell it, it has a real value on the market.
Cons
Silver is a soft metal. A thin chain can be broken or snagged if you are not careful with it. Avoid sleeping with your necklace. Also, put it on when you are already dressed.
If you don't wear it often,it will tarnish. But, this can be easily cleaned.
Stainless steel
Pros
A necklace made of stainless steel is highly durable. You don't have to worry about damage.
It won't tarnish. Stainless steel won't become dark. It is a good choice for the ones that don't have time to care for their jewelry.
Cons
Your necklace will look a bit dull. You would want to skip this one if it isn't your style.
Stainless steel is heavier than silver. Wearing a heavy necklace is not comfortable at all.
It is a very tough material. This doesn't leave any space for repairs and alterations.
Stainless steel is not a precious metal. Therefore, it doesn't have any real value.
Closing Words:
Here's what I do.
When it comes to choosing between sterling silver vs stainless steal necklace, I'd go with what is it in the jewelry itself first.
I mean no matter how cheap or expensive the material is, I'd care about the meaning behind the style before the metal.
I even have keep both stainless steal and sterling silver necklaces with beautiful designs that I love very much.
But to be honest, I feel better to have my favorite designs in sterling silver and gold.
Let me know if you have any question in the comment section bellow.