How to Make a Ring Smaller with Thread
I'm going to share with you the pros and cons of resizing your ring using a thread first.
Then we go through what you need and what's the the process together.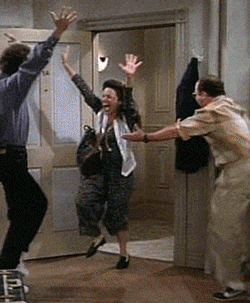 Pros of using the thread to make your ring smaller
It is easily available.

It is environment friendly.
Other size reducing agents such as Silicone and nail polish have chemicals.
These chemicals could be risky to the user. 
The thread has no such components and therefore friendly to the user.
It cannot be harmful to the user regardless of the thread type.
Cons of using the thread to make your ring smaller
If not well tied, the thread may slide off causing you an embarrassment.

The thread can be a source of discomfort on your finger
What you need:
Your ring

A thread

Glue

Scissors
how to make a ring smaller with thread?
Use .5mm or 1mm thread depending on how much smaller you need your ring to be

Cut 20 inches of thread.

Tie one side to the bottom part of your ring.

Then grab the long head and start your overhead knots one after another until the ring fits tight on your finger.



Cut away extra strands.

Use glue to keep the strands from coming apart if required.

That's how you can make a loose ring fit better with thread.
Replace the thread when it gets too worn or comes apart.
Last time I did this, I had to cut the thread away to replace it.
Some threads would work better on rings.
You got to try different kinds and see which one works the best for you.
When you find that your exquisite ring is loose and cannot fit you, don't worry. 
I have so many methods on making rings smaller and I link to them in the end of this post.
Apply whichever is most convenient for you.
I'd suggest you save this tutorial so you always have the instructions on how to resize a ring smaller.
There you go!
You can attend that party, or that special date without fear of missing that ring!
Now you know how to make a ring smaller with thread.
Maybe your friends don't know how to make their rings smaller either.
Don't hesitate, click on the share buttons below to spread what you have learnt!
You can join our Facebook group to share your thoughts or ask others.