HOW TO MAKE A LOOSE RING FIT WITH HEMP | SIMPLE GUIDE
Afraid of losing a loose ring?
No worries I have so many ways to make your rings smaller with simple items that everyone has at home.
This way you wear your favorite ring without any costs.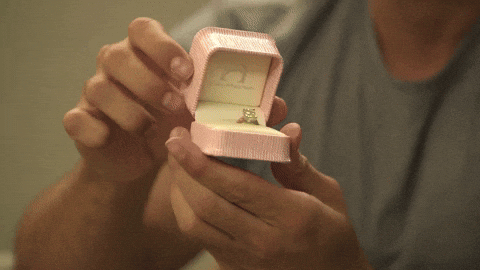 You can fix this problem with hemp.
I explain exactly what type of hep you need and how you can make your rings smaller it at home.
HOW TO MAKE A LOOSE RING FIT WITH HEMP
Use 0.5-1 mm thick hemp cord for this.

Tie square knots on the back of the finger with hemp cord.

The knots will be on the inner side of the palm after you tie as many knots as you need.

This way, it won't be visible.

Secure them tightly.

Cut away any extra cord.

Add glue to keep them in place.(not too much)

Make sure the glue doesn't touch the ring itself.
The hemp will suffer wear and tear over time.
When it is damaged, just replace it.
Carefully cut it and tie new knots using hemp cord.
That's how to make a loose ring fit with hemp.
Ask me any question in the comments.
 3 WAYS TO MAKE RINGS SMALLER IN SECONDS AT HOME