HEALTH BENEFITS OF WEARING GOLD JEWELRY | QUICK & SIMPLE GUIDE
Despite for looking beautiful, gold can have many other benefits.
It is less known for its healing properties.
But, wearing gold jewelry can help you improve your health and well being too.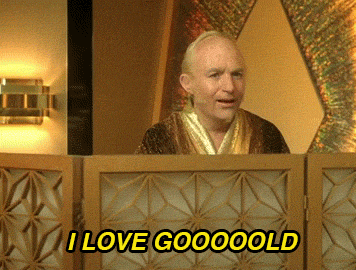 It actually doesn't matter if you'd like to wear gold rings, earrings, bracelets or necklaces to get the maximum benefits of it.
However, you got to listen to your body and see what jewelry makes you feel the best.
HEALTH BENEFITS OF WEARING GOLD JEWELRY:
Gold is known for improving blood circulation.
This will enable proper flow of oxygen all over the body.
Oxygen will remove the toxins more quickly.
This way, you will avoid fatigue and tiredness.

Doctors have found out that gold can help you relieve the symptoms of rheumatoid arthritis.
It is recommended that the gold comes in direct contact with the skin for maximum effect.

Gold helps in wound healing.
The proper flow of oxygen will heal the wounded spot quickly.

Gold has been used in skincare for centuries.
It keeps the skin youthful and radiant.

Gold will improve your mood.
It will put the stress away and make you feel happier.
These are some of the proven health benefits of wearing gold jewelry.
If you want me to share more of them with you, comment bellow.
If you learned something impressive, then don't forget to share it with your friends.
Love you all.