TOP 7 LUXURY GIFTS FOR THE WOMAN WHO HAS EVERYTHING 👑
Here we are with the best luxury gifts for the woman who has everything.
Whether it's mother, girlfriend💑, or your wife, understanding the mind of a woman who has everything is as complex as Big Bang Theory.
The best luxury gifts are the blend of thoughtful and unique.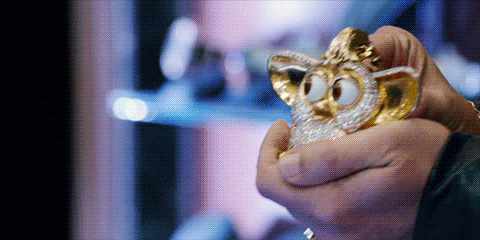 Even if you have plenty of money to spend, hunting luxury gifts for the woman who has everything is hard.
So mark a special event with something that she will treasure for the lifetime.
Let her feel lavishly treated when she unwraps the gift🎁.
No matter if it's Valentine's Day, Mother's Day, Birthday, or Anniversary, the following presents will make your lady smile😆.
Keep on reading to know why the following are the best gifts for the woman who has everything.
1. Amazon Echo 
Echo is Amazon first Wi-Fi connected smart speaker.
It comes with a built-in virtual assistant named Alexa.
Alexa can play music📢, make calls, control connected home devices.
It can also answer questions and set timers and alarms⏰ - all via voice.
She can use it for different purposes like knowing weather, reading news, and turn lights💡 on or off.
She can also set a reminder to do something later on and also play music from Amazon Music or Spotify.
2. Lucia - Cutest Honeycomb Bracelet 
Are you hunting for the perfect good luck charm for your lady love💘?
Look no further than Lucia bracelet. Bees are considered auspicious by people across the globe.
They have played a vital role since ancient times.
(CLICK ON THE PIC TO BUY IT NOW)
These tiny creatures symbolize immortality, love💕, and virginity.
Bee honeycomb showcase heart chakra and sweetness of life.
In fact, a bee has a robust connection to light, warmth, and sun🌞.
This smart creature is sacred to Kama (the God of Love) in Hinduism.
Hexagonal cells represent inspiration and wisdom.
When you pick this lovely gift for the special women in your life, it will help in making her career and life bright.
It is because bees🐝 have the power to attract what you desire.
3. Silk Red Robe 
High-quality silk red robe is ideal for anyone who wants both comfort and style in all situations.
Pre silk is also naturally hypoallergenic.
So it is suitable for ladies with sensitive skin or allergies.
It's a smart idea to buy a long robe with side pockets and lace trim for ultimate glamour and full-body coverage.
They will also elevate your personality no matter the occasion.
4. Fluffy Pillow 
Every lady deserves to enjoy the pleasure of good night sleep💤 and waking up fresh for the next day.
A comfy, cozy, and lavish soft pillow with a touch of pink will add a fun touch to any room.
No matter whether she sleeps on the bed or sit on the couch, this luxe pillow will make her comfortable.
It is because they are often tailored to cater to the needs of every woman.
It will also act as the perfect pregnancy gift to give your beautiful wife💗.
5. OIivia Stunning Poppy Ring
This is one of the best luxury gifts for the woman who has everything.
Gift this wonderful poppy ring💍 to your love so that she enjoys success and joy that she deserves.
Most women love floral presents.
(CLICK ON THE PIC TO BUY IT NOW)
Poppy is the symbol of relaxed sleep, deep emotions, and recovery.
Ancient Egyptians, Greeks, and Roman people link it with sleep due to the sedative effects of the sap of a plant.
Japanese and Chinese experts advice it for couples.
It is because it expresses passionate and in-depth love💑 between two people.
When she wears this on a special occasion, it will make her love you more😍.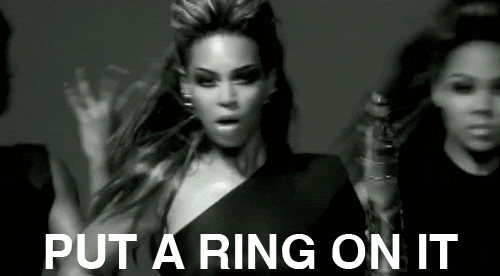 6. Smart Door Lock 
You can increase the security of your lady by gifting her smart door lock.
It is the best luxury gift for a woman😊.
It is because this device automatically locks and unlocks home with her voice.
So she does not have to worry about anything when she heads out of her home.
In fact, it is easy to install and work as fast as possible.
7. Mermaid Tail Blanket Handmade 
Crochet mermaid tail blankets are lightweight, comfy, and flexible to move around in.
They are also adorable, cute, and warm and shaped exactly like a mermaid tail.
It's the perfect blanket during winter nights for the woman that always has a fantasy of being a mermaid.
You can gift it to your lady so that she can nap around on her sofa or put it on the bed for relaxed good night sleep💤.
The most exciting part of this unique and stylish looking blanket is that it will last for a long time.

Closing Words
Hope you liked these luxury gifts for the woman who has everything.
I'm sure you've already found your choice from the given list.
Comment bellow which one of the luxury gifts you've chosen.
If you enjoyed these ideas, feel free to share it with your friends. :)
Pin it