TOP 5+1 MEMORIAL JEWELRY FOR LOSS OF FATHER
Losing someone you love is one of the most painful things you have to cope with while you are alive. Although you can never replace what was taken with worldly things, you can let them know that you are there for them during the most challenging times of their life with a beautiful gift that they can hold on to as they grieve.
Finding a sympathy gift for someone who just lost their first hero can be an ordeal; if you have a friend or family member going through the loss of a father, you have to find something that will touch their soul. While it is never easy to take away the pain someone is feeling, one of the best things you can do is stand by them when they feel like their world has fallen apart without someone that mattered the most to them.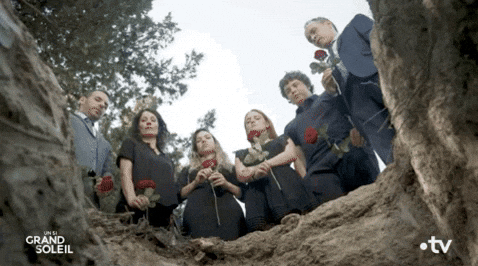 The perfect sympathy gift allows a gentle reminder of how life moves on after death, and it speaks to the soul of the griever and allows them to embrace the loss of the deceased. A sympathy gift fills in the voids that you cannot fill with words and is a way to convey your deepest condolences Spiritually.
In case you are lost in finding an appropriate gift for the loss of a father, we made your job a little easier for you by choosing top 5 memorial jewelries that they can carry with them for the rest of their lives. Wearing a strong piece of jewelry makes you feel like having extra armor to withstand the storm. 
1) Cross Jewelry
" My best friend's dad passed away in April 2019. It hit her like a train, and she lost her cheery self and the wonderful aura she had to herself. I knew it was really tough for her because, having lost her mom at a young age, her dad raised her as a single dad. I didn't know how to console her because I could only imagine the pain she was going through. The least I could do for her was to lift her spirits with something tied to our faith. She is a firm Christian believer, and she already wears a cross pendant necklace, so I wanted to get her something different. I saw this earring on the website and purchased it for her; I wrote her a note letting her know that I was there for her no matter what and that her dad is in good hands. When I gave her the earrings, the look in her eye was priceless, she hugged me tight, and we both stayed like that for what seemed like hours." 
-Andrea. B-
Arabella is a ray of hope for someone who lost their father. The symbolic gift aids the griever in clearing their blurry vision and guides them towards the light at the end of the dark tunnel. The most compassionate thing you can do for someone you love is present a part of your faith to them; these moissanite cross hooks drop white gold earrings are perfect for the cause.
Leyloon Cross Earrings Arabella
Leyloon Cross Necklace Makayla 
Luxerman Pendant: Diamond cross necklace
Diamond Cross Necklace 1/15 ct tw Round-cut Sterling Silver
2) Personalized Memorial Bracelet
A personalized necklace is another beautiful way to cherish the memories related to the deceased. It gives them a reason to stop crying about the loss and hold onto the heartfelt moments they shared with their father. 
"My 16-year-old sister got me a personalized Bracelet when we lost our mom to cancer. My sister was the only family member I am left with on whose shoulder I could lay my head-on. It was really personal to me; she got it customized with a picture of our mom, her, and me on our last trip to the beach. And the bracelet has dangling charms of an angel wing and a quote that says, "Mom, you left us with beautiful memories," and she did."  -Hannah.
Personalized bracelet from Tiffany and Co
3)Tree Of Life Pendant
The tree of life symbolizes personal growth, strength, and beauty. After losing a loved one, people tend to become vulnerable and easily fall into the black hole. By gifting your loved one a tree of life, you show them a hidden message.
 "Like a tree, stay grounded, connect with your roots, turn over a new leaf, bend before you break and keep growing"
 This is a strong message you can pass over to someone along with a beautiful tree of life pendant.
4) Pearl Necklace
Pearl is an incredible element of nature and carries strong spiritual meanings, and promotes healing. They say pearls are always appropriate, and it is a subtle jewelry people choose to wear for funerals, which makes it the ideal sympathy gift. The ancient Greeks believed that pearls were tears of Gods, and it symbolizes many things in life. Pearls are produced from an injured oyster, indicating how a wounded soul makes beautiful things in life.
" When My dad passed away, my husband got me a beautiful pearl necklace. He placed it beside my bed and asked me to open it, and there was the necklace and a note that said, "You will heal, and I got your back. I hugged him, and we both cried. I wore the necklace to my dad's funeral, and I keep it locked away safely and take it out and hold it close to my chest whenever I remember my deceased dad."   -Celine.
Akoya Cultured Pearl Station Necklace 18" - White Gold
5)Angel Wing Necklace
'I grew up in a Christian family, and my grandmother gifted an angel Wing pendant for me on my 17th birthday. I wore it every day, and I didn't mind when the bullies called me the Christian girl and teased me with names; instead, I was proud of being someone they are not. Years passed by, and my grandmother passed away a week before my wedding, and I felt so guilty, sad, and angry that it was her dream to see me in my wedding dress, and she never did. The only thing that was left as a reminder of her was the Angel Wing Necklace she gave me. I wore it as I walked down my aisle, and I felt as if she was smiling at me from heaven; that was the best feeling ever. My necklace is a part of my soul, and it is who I am."
-Mia.B
Love, Hope, and Faith are the things that keep us going, no matter how hard it may seem. It is the rope you hold onto safely to get to the shore. When someone you love loses their dad, getting them an angel wing necklace is a thoughtful gift that will give them unshakable strength and courage. An angel wing means protection, courage, and purity.
Shyne Jewelers-14k Yellow Gold 1.5ct Angel Wing Pendant
6)Heart Bracelet
He's always here in your heart. This is one of the best choices when it comes to memorial jewelry for a loved one. Hear shaped jewelry totally emotional and has something to do with the heart of the wearer. If you're expressive about your emotions and love, then this type is your type. Carry his memories with your heart.
Leyloon Kimberly
Leyloon Valerie
Arydpo Twisted Heart 
Buenile  Petite Heart Bracelet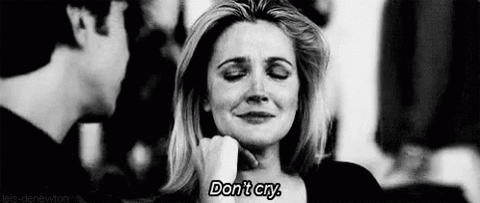 Kudos to you for having a compassionate soul that is looking forward to easing the pain of others. We hope you found the perfect Memorial Jewelry Gift for the loss of your father, and if you have more ideas to share, please don't forget to mention them in the comments below.