BEST JEWELRY FOR DARK SKIN TONE That You'll LOVE
After reading this, you'll know what's the best jewelry for dark skin tone for ever.🤞
First, I'm going to explain how you can pick the best jewelry for any type of dark skin.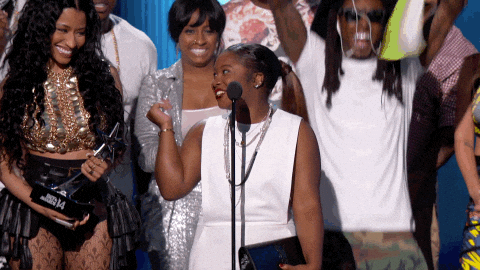 Second, you'll know what's your type of skin & what jewelry suit you.
Finally, buy the fashion jewelry for dark skin tone that have killer effect on guys for.
So let's find out how to pick best jewelry for dark skin tone together.
The dark skin tone is broadly categorized as Warm and Black type.
Ladies with Warm skin could be a bit choosy to make their style stunning.
The Black skin type can go with almost any type of gems, silver, rose-gold or gold.
It's important to pick the perfect jewelry colour.
Because if the jewelry you're wearing match your skin, then won't grab any attention or destroys the perfect style.
Norwegian Figure Skater & Film Star, Sonja Henie once said "Jewelry Takes People's Minds Off Your Wrinkles."
These words clearly suggest jewelry is one of the most superlative items in a woman's life, regardless of age and culture.
We ladies from all around the world are fascinated about jewelry.
But, buying the right jewel piece could be a bit baffling.
It needs to rope in several factors to rock every occasion.
Out of all these factors, buying an expensive piece of stone that seamless blend with the skin tone is the worst choice.
With that said, let's brake it down and see what's the best jewelry for dark skin tone.
What Colour Jewelry To Pick For Dark Skin Tone
Yellow Gold jewelry Is An Easy Pick For Black Skin Tone
We've seen yellow gold is being one of the best jewelry options for black skin tone for ages.
The yellow gold jewelry elegantly sits on our dark-toned skin.
This expensive piece of jewelry has a knack of highlighting the radiance & natural warmth found in our skin.
In a nutshell, the yellow gold complements the dark skin, enhances our overall look.🌟
Silver and Earthy jewelry Colors Are Awesome Choices for Warm Skin Tone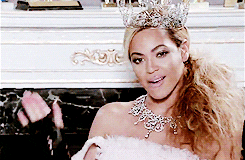 The earth tone colour jewelry is the best pals of women with warm skin tones.
The colour ranges from silver, white, bright yellow, turquoise, green and blue.
The gemstones made of premium grade earth tines is a simple way to give your dark skin a youthful, radiant, and cute look.
It's because silver reflects the light and shines in the eyes.✨ 
Rose Gold Lends A Stroke of Class & Elegance for Dark Brown or Black Skin Tone
I personally suggest rose gold is another great option for dark African skin as it brings out softness to our entire skin tone.
But make sure that you try it on your skin in front of a mirror with some distance.
I personally don't wear any type of jewelry that don't shine on my skin from a distance like 30/40 feet....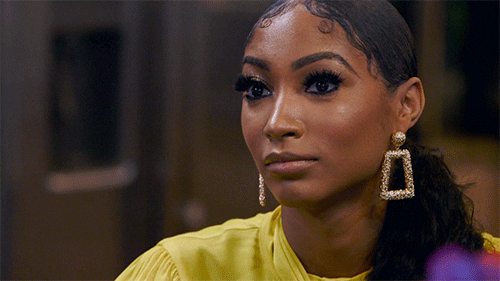 But it depends on your environment.
If you live in a busy place where people are closer to each other like New York this rule doesn't comply to you.
Silver Or Gold Jewelry For Dark Skin Tone?-The Biggest Dilemma
With my personal experience and several lady friends of mine, Silver suits the dark skin best.
Silver looks fresh & exciting on our warm skin, it renders a striking glow to our skin.

What's even more fascinating that the silver jewelry comes in a wide selection of design options;

you can go with just about anything to create mayhem of your style everywhere you go.
JEWELRY SETS THAT SUIT DARK SKIN TONES
Here're some other popular jewelry for dark skin that have killer effect on girls.
I made your life a lot easier, huh? 
If you look at them from fashion and colorology angle, they actually make sense.
I mean be ready to get a lot of compliments from hot guys.
They're unique in a fashion and bad-a*s way. 😍
I mean go with these if you've already figured out that 5 buck rings from Walmart don't work anymore. 🙄
They're on 65% OFF this week only.
Let's Wrap It Up
I hope you already found what's the best jewelry for dark skin tone.
I'd stay far from brown, black and orange jewelry.
Because they mach your skin and don't look stunning.
However always feel free to experiment with what you want to wear to look glamorous for every occasion.
I would love to hear from you, share your valuable practical implemented advice in the comment section on selecting the right jewelry for dark skin tone.
After you get yours, make sure you email me at Kristina@Leyloon.com a pic from yourself, I promise will put it here beside these pics. 💓
Some customers' ring choices: 😍
BTW
Check this article out:
Silver, vs Rose Gold, vs Yellow Gold for Dark Skin Tone
Why do we share these awesome information with you for FREE?
Because no other jewelry brand care about customers as much as we do.
Know About us really quick.
Pin it