5 Best Earrings for Shoulder Length Hair
Do you want to buy astonishing earrings that have magnetic effect on eyes?
You've probably seen some ladies with shoulder length hair wearing stunning earrings before.
And you're wondering how do they even get to choose these kind of captivating earrings?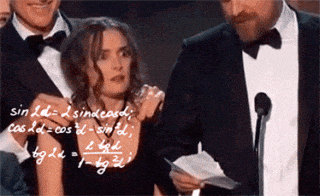 Well, I'd say congratulations because today I'm going to make you armed with the best earrings for shoulder length hair.
Maybe you're an excellent cook, mum, teacher or business owner. 🌺
But when it comes to setting jewelry, I'm the expert. 💪
I've already done the hard work for you and handpicked the best earrings for shoulder length hair.
You just need to choose one and enjoy dropping jaws in your neighborhood. 😄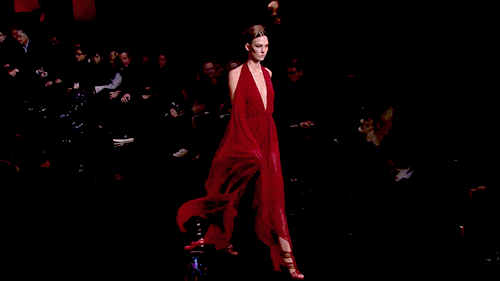 Before you get into them keep in mind this important tip to multiply their killer effect.
No matter how old you are, just if you're blond or light brown, go with silver color of the listed earrings bellow.
I mean when you go to the product page to buy them, some of them come in two colors of gold and silver.
Or if your hair color is dark, both would work perfectly.
I let you imagine that on yourself and make the final decision.
What are The best earrings for shoulder length hair:
Genevieve - The

Spank

 Flirt

 Monstera Earrings
Ava -

The Killer Dragonfly Earrings

Isabella - The 

Tantalizing Daisy Earrings

Ella - The

Striking Lotus Earrings

Emma - The 

Thrilling Poppy Earrings
Okay, ready to choose your new kick-a*s earrings today?
*ALL PICS ARE CLICKABLE & LINKED TO SHOPS TO BUY RIGHT NOW*
1. Genevieve -
 

The

 

Spank

 Flirt

 Monstera Earrings

This compelling earring by dangling will grab attention from yards away.
Your shoulder length hair will let them appeal more often.
Let me tell you the truth.
When you wear these Spank Flirt Monstera Earrings, people mostly ear-contact with you than eye-contact. 😉
I meant they mostly look at your earrings than your eyes. 😍
If you still don't understand, then you're going to have to try them.
The meaning of Monstera itself is really cute also, which you can read in the product page.
Tap on the pic to learn more and buy it right now, so that your neighbors can start ear-contacting with you from the next couple week. 😄
2. Ava -
The Killer Dragonfly Earrings
Go with this if you're actually a killer lady already.
Or you want to be a killer too maybe. 🙄
This is a kind of detailed earring that sometimes hides behind your hair.
A kind of earring that evokes a kind of irritating curiosity for people around you.
People first see something shiny behind your hair.
Then just keep looking to see if that shiny thing finally show up.
They're going to look until you show them off by pulling your hair over your ear. 👩
You know what I mean, don't you?
That's why I call them killer.
These Killer Dragonfly Earrings symbolize transformation in your life.
With that said, if you've experienced change in your life recently, it's going to be the best choice for you as it matches your current life.
It'll stay with you for a long time and reminds you of the lessons or the memories of this time of your life.
If that's you then tap on it's pic and get it right away and start killing soon.
3. Isabella - The 
Tantalizing Daisy Earrings
Are you the kind of lady that teases guys all the time?
This gorgeous wide face earring is going to work like a satellite dish for you. 🌼
This Tantalizing Daisy Earring grabs the right signals from behind your shoulder length hair.
Trust me. 
They also send the signal of your active and joyful personality.
Now, guess what does this energetic Daisy earring symbolize?
I bet the symbolism of it matches your personality.
You'll be surprised if I say what it symbolize. 😄
I'll leave finding that out to you.
Read more about it's symbolism and buy it right now by tapping on it's pic.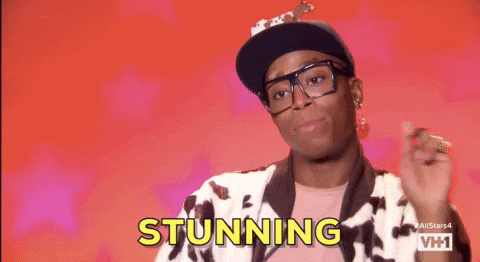 4. Ella - The Striking Lotus Earrings
Let's say you want a kind of classic style earrings for when you go to work.
At the same time you want to look sharp, smart, alpha and lovely.
Then your only choice would be this Striking Lotus Earrings.
No matter if other women around you wear 2kg diamond earrings, this amazing design make you literally stand out.
It's long post even makes it to more stunning, no matter if you tie your hair or leave them open.
These lotus earrings represent your purity of the body, speech, and mind.
If you want to show that you're the alpha female, then tap on the pic and go grab it right now.
Because you can't find anything in this style and meaning that matches your hair style.
5. 

Emma - The 

Thrilling Poppy Earrings

The last one is for the luxurious ladies that always want to go with the highest end.

If you like bold earrings then it actually looks STUNNING with shoulder length hair.
It's one of the most popular earrings I've ever seen in my entire life.
It's details have a lot to say about your personality.
Having this in your jewelry box is a must.
Because it'll be your number one choice when you wanna go on a date and you're wondering how to make yourself look stunning.
It symbolizes so many good things like success, recovery and powerful imagination.
Now, if you're still sure that you're the luxurious lady, grab this today because it'll run out fast and tomorrow might not be available.
Closing Words
These are the best earrings for shoulder length hair.
The problem is that not every kind of earrings look good with that hair style.
That's why I used my experience and expertise to hand pick these cute and unique types of earrings for you.
No matter which one of them you choose, you'll look hot.
Make sure you buy them today so that you can start melting people's heart pretty soon after your receive them. 😍