SECRET TRICKS ON HOW TO PICK FLATTERING JEWELRY FOR A DRESS
Hello to all my beautiful ladies out there!
Don't know how to pick the proper jewelry that will match your dress?
Can't find a piece that looks flattering?
You are so lucky because you are in the right place.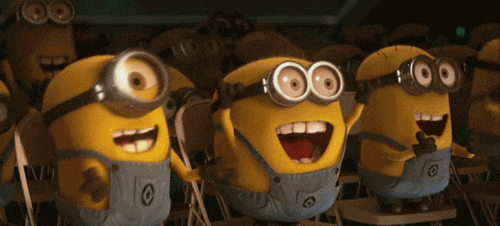 I want to share some really helpful tips that work. Once you learn the secret tricks, you will pick the best jewelry for your special occasion dress straightaway. 
I know the struggle, as I had difficulties choosing the proper jewelry. My choice was somewhere between wearing an elegant pendant necklace and a chunky statement necklace. Or a ring and a bracelet.
The possibilities are endless, but be sure to make the right choice. I made a few mistakes so I will share my tips with you so that you won't. 
So be sure not to miss my secret tricks, because you can't find these elsewhere. Read on and find out how to pick jewelry for a dress!
Consider the sleeves
Want to pick jewelry for a dress that has sleeves? If you wear a long-sleeved dress, the first thing to eliminate is a bracelet. 
There is no purpose in wearing a beautiful bracelet so that you will cover it. This specific piece of jewelry requires short sleeves, ¾ sleeves, or no sleeves at all. 
When you wear a long-sleeved dress, opt for a necklace or statement earrings. 
Hairstyle-Things to avoid
Your hairstyle is very important. Don't make the same mistake I did. I found some beautiful large statement earrings. But, I wore my hair down. For the situation to be even worse, I had some gentle curls too.
The earrings just kept stuck in my hair. Also, they weren't visible. They were hidden behind those thick strands of hair. 
Despite feeling uncomfortable, I practically gave my money for nothing. So I recommend you to plan accordingly. 
Wear large statement earrings only if you wear your hair up. I learned this the hard way. If your hair moves freely at the shoulders, then choose small stud earrings. You will thank me later.
Things that you should avoid when picking jewelry
Picking jewelry has its dos and don'ts. Overdoing or wrong picks can break the game. 
I have seen so many bad choices so that I can write a whole book. Tastefully wearing jewelry is the only thing that works. I am sharing some of the most common mistakes so that you don't make them too.
Never wear a whole set. I know that you own at least one complimentary jewelry set. It has earrings, necklace, bracelet, and sometimes even a ring. But, make sure that you don't wear them all at once. Wear only two at a time. On the other hand, mixing and matching is trendy now. 

Don't mix different metals. Yes, I know that this one used to be a trend. But, it isn't the thing anymore. Instead of trying to be creative, stick with proven combinations. Mixing different metals can result in a cluttered look, so leave it to the professionals.
I'd also recommend you these two short articles as well.
What Necklace to Wear With What Neckline
Does Gold or Silver Look Better on Me Quiz
Hooray!
You have learned the secret tricks that professionals use to pick their jewelry with taste.
Now you know how to pick jewelry for a dress, you can apply them in practice.
With my instructions and tips, you will look stylish and elegant. 
Find these tips helpful? Spread the word.
Your friends will find them helpful too. 
How do you pick jewelry for a dress?
Feel free to share your opinion in the comments!