CAN YOU LEAVE EARRINGS IN ALL THE TIME?
Sometimes we get used to wearing earrings and just want leave them there.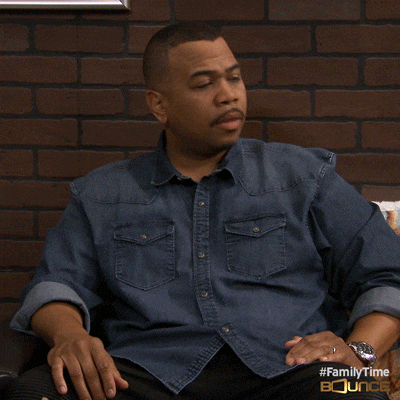 I'm going to mention you some facts which you should consider about leaving your earrings in all the time.
So make sure you take them serious.
IS IT BAD TO LEAVE EARRINGS IN ALL THE TIME?
There are certain cases in which you should be careful.
First of all, if it's because of laziness, it is bad.
Second, if your skin is too sensitive, then you don't want to leave them for too long.
Also, avoid wearing cheap fashion jewelry for too long.
Bacteria is every where.
The beauty of a lady is in her care about herself.
Wouldn't be bad if you don't care about an important part of your elegant body?
CAN YOU LEAVE EARRINGS IN ALL THE TIME?
Let me make things clear before we get to the main answer.
Piercings and earring holes need attention and care.
I assume that you clean the holes daily.
To remain safe and sound, clean your earrings once a week especially if you wear the same pair all week. 
Remove the earrings regularly to clean them. If you don't you'll have a buildup of tissue/debris that can be bad for your health. It will potentially lead to infection and other stuff that may end up very expensive. 
It only takes 45 seconds a day, however guarantees that you're going to stay away from painful infections and stuff.
So here's my catch:
Under maintaining proper hygiene, yes, you can leave your earrings in.

There is absolutely no limitation on the time that you should wear them.

Your earrings should be made of fine metals such as silver and gold.

This way, you will make sure that you avoid any unwanted reactions. 

You may damage your earrings.
Considering what I said, here are some earrings that you can leave them all the time. 
The round back of this stud earring is so comfortable even if you sleep with them. It's got a hidden halo around it. This adds some details to it so it's not boring.
You can leave them in pretty much all the time.
When it comes to leaving your earrings in for some time, a couple factors come to place that are important.
Shape and style (It must be comfortable and simple so it doesn't snag)

Material (It must be adorable, durable, skin friendly and comfortable)

Security (You should make sure they're secured in your ears and you don't lose them)

Sparkle (This may not be the case for many, but it is for me)

Cuteness (If I don't love it, then it's not cute. If it's not cute I don't want it. If I don't want it it's not mine. I better wear something cute that I love all the time and makes me feel good)

Trend (This might not be the case for many. But I like being on the top of trends. At least I don't wanna be outdated. My choice should also look attractive to others.)
Here's a ball screw back 8 prong crown hidden halo stud earrings:
Here's another pair of screw back stud earrings. The screw backs are trendy at the same time secure. If you want to have the look and the comfort with security, then screw back stud earrings would your choice. 
A pair of 14k rose gold heart prong solitaire moissanite screw back earrings:
If you don't want a pair of studs, then go with small hoops. Small hoops are ideal to leave them in for a while. If you've never had hoops before, then you must be from out of this world. They've been trending rapidly in the pas 11 years. 
Here's pair of 5 stone small hoop earrings:
If you like small studs then check this one out.
This is a 14k yellow gold butterfly push back stud earring. The round shape represents femininity and nature. Round shape jewelry is very popular and trendy, even more than hoops. If you feel comfortable with small, sparkly and cute studs, you're gonna love these ones. 
The last fact you should know is the material of your earrings. Make sure they're made by pure material. We always recommend not wearing fake earrings at all. However at least avoid keeping fake earrings in your ears for a long time. Cheap materials usually include harmful alloys. Your health is worth it. 
Now you know that you can leave earrings in all the time if you don't forget about them and clean the holes.
Do you find it helpful?
Feel free to ask your questions in the comment section.