5 Carat Round Cut Moissanite Ring Octagon Halo Plain Shank Certified VVS D Color
💍 Available Metals: A) Solid 10K Gold, B) Solid 14K Gold, C) Solid 18K Gold, D) Solid 950 Platinum.
✅ HIGHEST QUALITY Certified White Gold, Rose Gold, Yellow Gold & 950 Platinum. (Not Trash).
📏 Ring Size: 2,3,4,5,6,7,8,9,10,11,12,13,14,15,16 and anything between these ring sizes available. It could be 1/4, 1/2, or 3/4. We Fit It to your Exact Finger Size no matter what size you want.
💎 Main Stone: HARDEST Quality K-M Color VVS GRA Certified Hand Cut Moissanite (Pass Diamond Testers)
✨ Side Stones: Premium Quality VVS Moissanite. (Pass Diamond Testers)
📃 Certified: GRA - GRC
💖 Polish: Excellent Polish. Shiny & Clean for Maximizing Sparkles.
♦ Cut: Hand cut Excellent cut & Symmetry with Crisp & Sharp Edges/Corners.
____________________
🙌 100% Handmade with GORGEOUS & Accurate Details. It's an Art, not only a Valuable Material.
😍 60 Days Money Back Guarantee for Any Reason even if you don't Fall In Love with it.
🤯 FREE LIFETIME Main Stone Warranty & Side Stone Replacement. (No Color Change).
🌟 FREE LIFETIME Jewelry Cleaning & Re-plating.
🍃 Hypoallergenic. Skin Friendly. Doesn't cause any type of Allergies.
💘 Customizable with/to Your Favorite Stone/Jewelry Type & Shape.
🎁 FREE STUNNING Random GIFTS On Every Order (we sell them for +$200 up to over +$700).
🥰 Amazing Wooden Gift Boxes for Your Main Jewel & its Gifts.
🥳 Gift Wrapping Available (we wrap with no tags or receipts, ready to present).
🤩 VIP Customer Service to Make Your Dreams Come True in the Most Fantastic Way.
🚀 FREE SUPER FAST FedEx Express Shipping.
____________________
💎✌ + Our Rare Stone Quality: Here you have the NATURAL looking color of the diamonds in a RARE size with extraordinary VVS1 clarity… We're offering the GREATEST QUALITY and VALUE at the BEST PRICE with this design by using very SPECIAL types of GRA Certified Moissanite stones.
Natural diamonds in this color, clarity and size are super rare and very hard to find. Some of them easily cost over $10,000 per carat. (please message me for natural diamonds like this color, size and shape so I can give you the accurate price based on your preferences)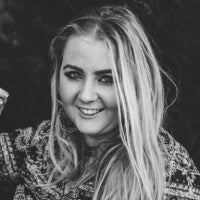 "It feels so comfortable on my finger with or without my band. Not too big, not too small. It's been a couple weeks since we received it. I can't get enough of looking at it even when I go to bed. "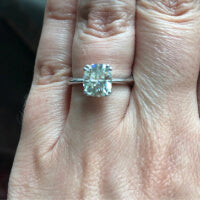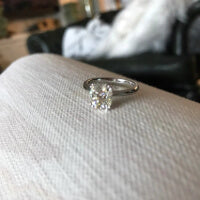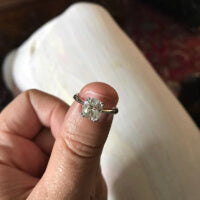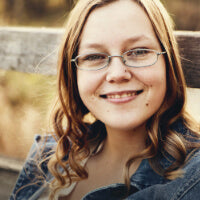 "I was looking for a way to find my ring size that came across Leyloon. The moment I saw my ring I knew it's itself. Very shiny and gorgeous. I recommend it for quality and pre-purchase consultation."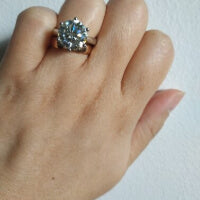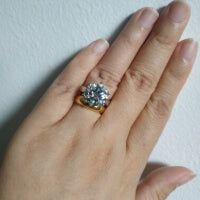 I always wanted to have a moissanite ring but never found the best design. Or when I did, the quality was an issue. Max helped me choose my best-pick and customize it to what I always wanted. Whatever that I asked for, they emailed back quickly with an infographic or image as well as some detailed information. Looking forward to getting a pairing necklace soon.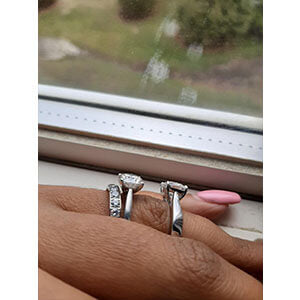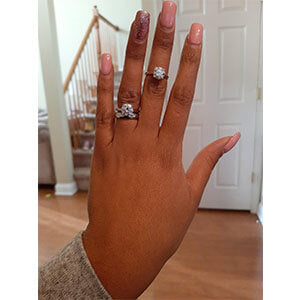 "Boy you should've seen her when I gave her the band. I should've got a smaller size and they agreed to exchange it. But before I send it back she said she's gonna keep it and wear it on her middle finger. She's got some other rings that fit her other fingers. Anyways she's happy I'm happy."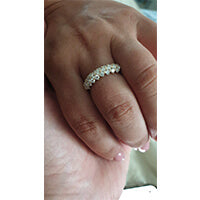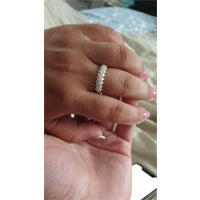 "I got an infinity halo pendant for my mother's birthday present. We got it two months ago. My mom wears it everywhere she goes"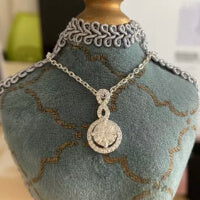 "Hi, the details match the ring. It is as it says on the page. Inside the ring says the name of the ring and the gold number. Will propose soon so wish me luck"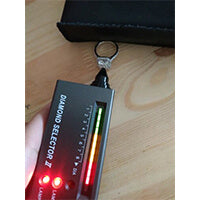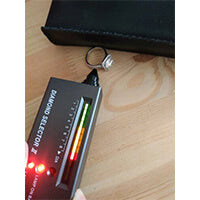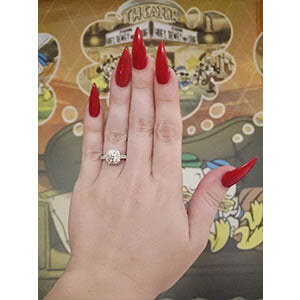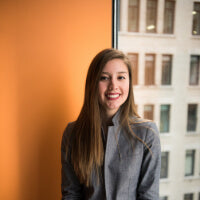 "A friend recommended me this brand Leyloon. I checked out their cself. The thinollection out and found the perfect fit for my band embedded with tiny and sparkly stones caught my attention. Here I have it. "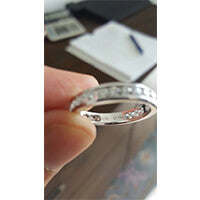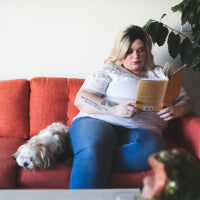 "OMG so cute. Delicate things never ever fail to attract me. The white gold chain is very pretty and also can be worn alone. "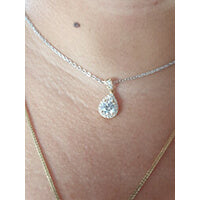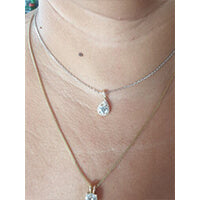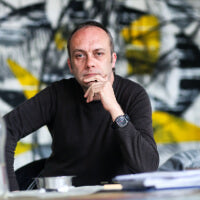 "Being a Catholic family, I try my best to reaffirm my faith and keep my bible close at all times. When I came across this cross sign pendant I couldn't keep myself from ordering it here. It also gives me a sensation of protection when I think about my daughter wearing it. I am considering ordering it for my best friend Jane too, who will love it as much as my daughter and I do."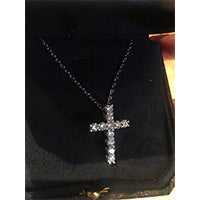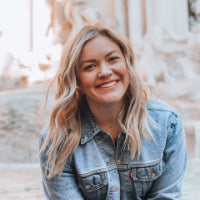 "I'm glad he asked my friends about my preference although it was frustrating because I thought he didn't. 😂 Love my ring love you Leyloon 💖"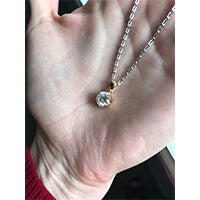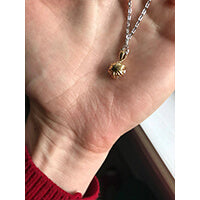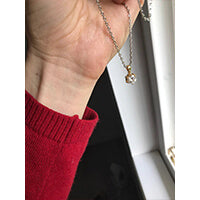 " Appreciate your help and guidance through our emails guys. What makes you different is that I feel like I'm being heard when I talk with you. I love my earrings so much. These have been my go-to earrings be it university, a party or even a small catchup with friends. As they go so perfectly with whatever you wear. I love the size, the quality and the shine. No itch or redness. I am planning to order some rings and a natural diamond pendant for me and my sister soon. I was really tired of wearing the earrings which irritates me for days after I wear them. I've got earrings with "nickel-free" names before but I still had to use nail polish on their pins. These are literally the second pair of earrings that I feel so comfortable with that are fancy. "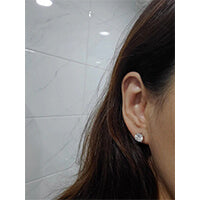 Felicia
Business Consultant
"First of all you feel like you're wearing something. Bold and charming. Second, go big or go home. I know Leyloon moissanites are basically 100 times more quality than other places. However I still wanted to have something extraordinary. We custom ordered this in diamond. The price of my ring ended up 12 times of the ring in moissanite. This is exactly what makes my ring real bold. 3.5 carat diamond engagement ring with D color VVS clarity as I wanted. Third, absolutely astonishing."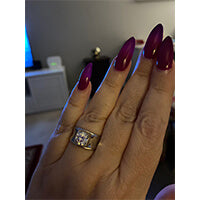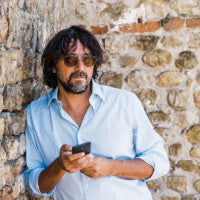 "I bought this thing to secretly find out her ring size from a ring she already has. The threestone ring I got is pretty much the same size as her own ring. Their customer service helped me to place my order the night I wanted to buy it. Thank god they accept Paypal. They send me a tracking code to check my package. This is the exact engagement ring that my girl is gonna love. I have to say that the fact that I didn't pay taxes for this expensive engagement ring feels good too . "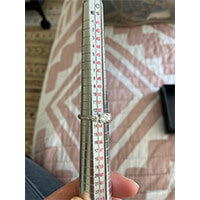 "Words can't describe how much I love my halo cushion cut ring. Excellent. You guys rock."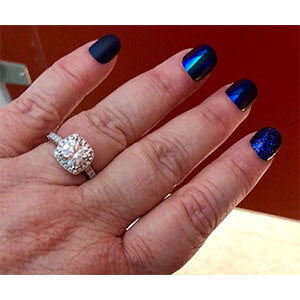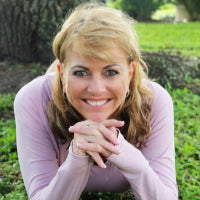 "It just arrived last evening. Studded with small shiny beads. The quality is also quite impressive. It's like the stones are on the air. I have to be super careful when I'm active with my hands as it's so fragile and adorable."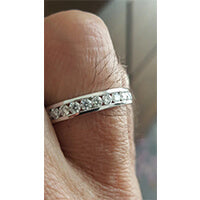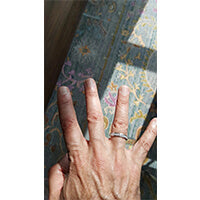 "Color and the shape look the same as the picture. I actually think it's more beautiful than the picture!!! I'm proposing it to her tomorrow night"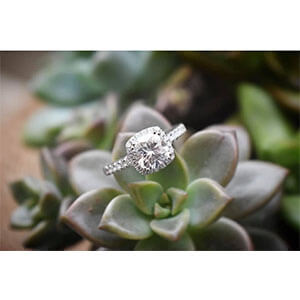 "Everyone says it compliments my hand. I love halos but I tried a small one in the mall and it looked very tiny for my big hands. I think I made the right choice. I hope I'm careful when I work with my hands. It's very delicate"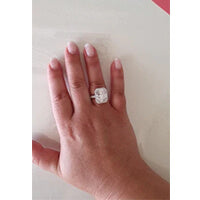 "It's a classic engagement ring I'd say. As I wanted to purchase a simple band with a shiny diamond on top." "After scrolling through many of them I finally found my most-favorite piece to give to my lady on our fifth anniversary. I believe this band is the trendiest in fashion and is both minimalist as well as graceful. Go for it." "So sparkly so cute and so elegant. Usually most earrings irritate my thick earlobes. Or they're not cute. One carat dangling hook earrings is just my cutest and most comfortable choice so far. Omg I love them, they're so adorable. " " For my grandma's 70th birthday I didn't know what to get. As she is an antique lover, it took me a lot of time to search for the perfect addition to her jewelry collection. To my surprise Leyloon has incredible necklaces. I loved it at first sight and so did my grandma after receiving it. " "I was looking for a gold ring that will match my two-toned wedding band and I'm super glad I came across this ring. The ring itself is yellow gold and the prongs where the main stone is set on is white gold. It looks simple yet very beautiful. The only thing that I didn't like about the ring is that it's very thin and light. It's all good though, at least with this one I can wear it everyday. " "This ring is just stunning! I were looking for the perfect rose gold ring to wear all the time and give less wear to my yellow gold diamond ring. It's not a chunky, showy, or pretentious ring. This is it! It's the right size, quality, and beauty, just perfect. Believe me, I am very picky. I checked every detail with a magnifying glass, and this ring is flawless. The gold has a warmer tone compared to most 14K jewelry, but it has its correct stamp inside the band. I wear a size 5 ring, and it fits nicely. For all the boyfriends out there, planning to propose without breaking the bank, this is the ring. She will be speechless! There is no difference between the diamond and moissanite stones at necked eye. " " I ordered this most-beautiful pendant online. The moment I saw it I knew I wanted it for my wife and as if it was made only for her to rock. So I placed my order secretly while in office to surprise her with this pleasing piece of art. I was to arrive in a time of 5 days to NYC and it did as said. The quality and shine are equally impressive. My wife told me that she couldn't ask for a better gift than this. Money invested well! Thanks to these guys for their out-standing collection and efforts. " My engagement was around the corner and I had no idea where to buy my fiancée's ring from. When a friend happened to recommend leyloon. When I opened them up and went through their engagement rings collection honestly, I was astounded. All the pieces were so beautiful, but I was looking for something very extra and unique for my bride-to-be. It was then that I came across this square shaped gemstone with a candlelit glamour. I knew that this band is the perfect size for her hand. It finally arrived yesterday. Thank you " Stunning eternity band. Words can't describe how much I love it " " I think this is the best design one can have for an engagement ring. And so I chose this one, It's just so exquisite one can't stop staring at it's shiny diamonds. The company's representative guided me along the process and I was reassured about the shipping time. It finally arrived last night after 15 days of order. Honestly, it's prettier than I ever imagined it to be. I'm in love with it and so will be my fiancée. 101% recommended. " "I bought this beautiful necklace. There is a huge variety of items to choose from and what I like the most is their different categories. The chain is 40cm long plus another 5cm. It's got a 585 mark on both the pendant and its box chain." "I ordered a gorgeous pair of earrings. I really wish that I'd found this earlier but thank God I finally did. What helped me the most is how their website is designed so helpfully that it was so clear and to the point. " " Incredibly astonishing ring for my mother's birthday surprise from this online brand. The ring was in a white clean box with a purple ribbon in another package. Even the size was just perfect for which I was worried about the most. My mom really loves her new ring. My experience with them was great overall. " "If you ever have found yourself in a position of needing to pretend to be married (don't ask...), then I highly recommend this ring. Not too large to attract the wrong kind of attention (or suggest it's fake) but large enough, diamond-wise, to get the point across that you're most definitely taken." "Gorgeous high set ring, but the prongs catch in towels and some of my clothes." "I bought this ring in a size 4 to wear to work. I'm in retail sales and, as my job requires a lot of smiling and being friendly, sometimes my customers can get the wrong idea. This ring is the perfect "anti-creep device" — big and sparkly enough to attract attention, but demure enough to look realistic. The stainless steel holds up well, too, and has held its shape and polish after wearing this every day. Will recommend this as the perfect imitation ring, especially for smaller hands." "Due to a financially rough 2020 I had to go this way and after doing some research on style and price that would fit my budget, I made a good choice with this ring. The style was just what my fiancé likes, the size was spot on, and the price was worth her smile... she was actually surprised knowing where I got it to the point she started looking for wedding rings from here too. The only thing I personally would expect a little more is the actual ring to be a little bigger... it's nice but a little too small-fragile like, IDK maybe is just my male point of view of the ring. Other than that, she was and is happy with her ring and that's all it matters. Thanks "