How to Clean Sterling Silver Rings with & Without Stones 💍 Simple as Abc
It's a creepy feeling when you see your shiny sterling silver is tarnished.
Specially when you already planned to wear it for an event. 😢
Therefore I researched & tested then found the best ways to clean sterling silver rings with or without stones instantly.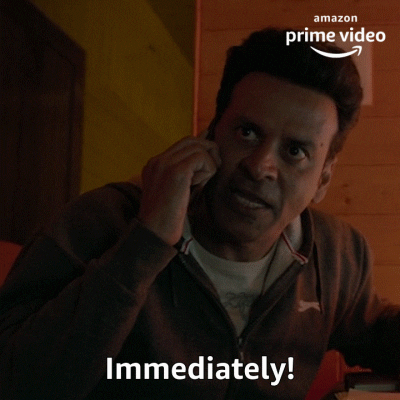 It is no doubt that silver is deemed as one of the most sought after jewelry materials.
But most people forget about these jewelry the moment they purchase them.

This neglect can cause them to appear discolored. It can also make them lose their brilliance and luster.

Sterling silver is a delicate metal. It is also a precious one that is adored by jewelry enthusiasts.
It is brilliant, lustrous, and even versatile.
These qualities, for sure, endear it to most jewelry lovers.
Can we understand something little about different sterling silver first? Okay, let us see…
How to clean sterling silver rings
Commercial Silver Cleaners
The commercial silver cleaners are popular because they are Easy to find & use.
However, they have major setbacks that you should note:
They can corrode your silver by removing the anti-tarnish coating
The silver polish vapor can be harmful to you if inhaled in an unventilated room
The cleaners may also require special disposal places to avoid environmental hazards
Homemade Silver cleaning Solutions
Baking Soda and Water:
Mix water with baking soda, creating a paste.
Using a clean piece of cloth, apply a pea-sized amount of the paste to the silver and polish.
If there are etches or stamps, use a soft-bristled toothbrush to reach the crevices.
Run warm water on the jewelry then dry it with a clean cloth
Soap and Water:
Warm water mixed with ammonia phosphate is the best solution.
Using soap and warm water is easy and cheap.
This means that it should always be the first to run to whenever you want to clean the jewelry.
Olive Oil and Lemon Juice:
1 teaspoon of olive oil is mixed with ½ cup of lemon juice
Dip a small fibre cloth in the mixture, wring it well, and then polish the silver.
Rinse the silver then dry it well.
White Vinegar and Baking Soda:
This cleaner is considered to be gentle.
It removes the heavy tarnish that is blocking you from polishing the silver.
Mix 1/2 cup white vinegar and 2 tbsp. baking soda
Soak the tarnished silver in the solution for 3 hours
Rinse the now glittering silver
Dry it
Baking Soda, Salt, Aluminum foil, and Boiling Water:
The mixture of baking soda, salt, and aluminum foil can help clean your tarnished silver.
With the dull side facing down, place the aluminum foil on the glass roasting pan.
Place the silver pieces on the aluminum foil.
Pour the boiling water on the silver pieces
Add about 2 tablespoon of baking soda and salt
Stir the solution to get all the baking soda dissolve
The tarnish will transfer to the foil leaving glittering silver jewelry
Remove the silver jewelry from the hot water using salad tongs or nitrile gloves
Rinse them with clean water
Dry and buff them using a soft cloth
How to clean silver rings with stones
If your sterling silver jewelry has gemstones, then don't use a solution that has vinegar or aluminum. These can your jewelry.
You only need the following:
Warm water
Mild dish soap
Toothbrush
Lint-free cloth
Process:
Mix warm water with soap
Immerse the jewelry in the mixture
Use the tooth brush to clean off the dirt from your sterling silver with gemstones
Rinse the cleaned jewelry
Dry it
Preventive Sterling Silver Care
It is widely known that prevention is better than cure. If you take good care of the jewelry, they will retain their glitter and serve the purpose you bought them for.
Wear it
One of the best inexpensive ways of taking good care of your jewelry is by wearing it.
Your skin oil helps clean the jewelry and make it look shiny .
Prevent Corrosion
There are a number of substances that can cause corrosion and tarnish. Contact with these chemicals should be avoided at all costs.
These substances include:
household chemicals
perspiration
chlorinated water
rubber
any other sulphuric liquids.

It is good that you remove these silver jewelry first before engaging in household chores.
Avoid exposure to direct sunshine . Remove the silver jewelry when going to swim or even sunbathe .
Other enemies of silver that can cause corrosion or tarnish include:
perfumes
lotions
cosmetics
hairsprays
other hair products

As a word of advice, put on the jewelry as the last thing, just a finishing touch !
Polish the Jewelry
One known way of sprucing up your sterling silver jewelry is by polishing it . It is usually the best for jewelry that I no severely tarnished.
Polishing is also good for oxidized silver. This is because it allows you to avoid the areas that are oxidized for aesthetic reasons.
Silver is a delicate metal . It can easily be scratched during the polishing process. You can therefore use a special silver cloth. You can also use:
lint-free flannel
microfiber
other non-abrasive material
What not to use when polishing:
paper towels
tissues
Store Well
Good storage means that the jewelry is not exposed to air that can tarnish it. Using airtight bags containing anti-tarnish strips is a novel idea.
It is advisable not to store multiple jewelry pieces in the same bag . Silver is a soft metal and can easily be scratched by other pieces of metal.
In case you don't have the plastic bags, just ensure the storage area has low humidity.
You can also place a piece of chalk, or silica gel, or a piece of activated charcoal in the storage area. These will help to absorb moisture. This will greatly minimize tarnish.
Tarnish will be minimized this way .
Hanging your jewelry can also help you prevent them from entangling. This can cause damage too!
For you to get back that shiny look, clean your sterling silver jewelry using either commercial solutions or homemade ones.
Closing words:
All these cleaning methods are applicable. You should chose the one that you will be comfortable with.
As you can see, the commercial cleaners come with many side effects. I prefer using the homemade solutions.
These will leave your jewelry sparklingly new.

It took me ages to find all of these ways and write them for you guys.
If you learned something useful, please feel free to share this blog with your friends.