MOST EXPENSIVE HALO MOISSANITE ENGAGEMENT RINGS
Moissanite is, and still remains our favorite when it comes to diamond alternatives. It gives you absolute bang for your buck; you get sparkle and durability for far less! 
With this in mind, we took it upon ourselves to find the most expensive moissanite engagement rings on the internet. This was no mean feat, because again, moissanite 🤝🏽budget-friendly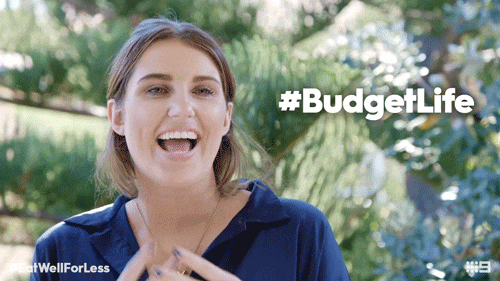 But, we were up to the challenge (cue Mission Impossible theme song) and we're happy to report that we found six stunning rings that you'll love!😍💍
Reach for the stars of your woman's heart with this stunning starburst halo moissanite bridal set from Barkev's. ⭐🤩💫 Two matching bands sit flush against the engagement ring, both paved with beautiful diamond accents.
"Steve was the DJ at a club I loved to frequent. They made killer cocktails and had happy hour every Wednesday and Saturday. I'm a stickler for a good cocktail, and I was a college student at the time. So partying was the only way of life I knew. That meant that I saw Steve quite often. He was a student himself, working part time to get money for his tuition. One night, we're dancing and drinking the night away with my girlfriends, when the party host calls us up to the DJ booth, as part of customer appreciation. We go up giddy and excited. Steve was hard at work, but when we got to the booth, he looked up for a second. Our eyes met, he smiled and that was that. An instant connection that has sustained us through five years of ups and downs. He proposed to me in a manner similar to our meeting. We were at an event and there was a ruffle that I won. Or so I thought. As a reward, I had to go to the DJ's table and request a song of my choice. I let the DJ know which song I wanted and as I turned to go back to my sit, Steve was down on one knee! Looking back, I should have picked a different song, imagine being proposed to while Ylvis's The Fox is playing!🤣"
- Rina, Raleigh, NC
Well, we still don't know what the fox says, but we do know that Rina's love story left us in stitches and we're so happy for her!
Radiant cuts are brilliant and sparkly. They hide inclusions very well and the shape is so unique . Honestly, they don't get the credit they deserve. This fascinating 9.3-carat moissanite ring from Raven Fine represents radiants so well, it's impossible to find fault with it. We love how beautiful the hidden halo fits into the design. Excellence all around!
"I was working as a waitress at a restaurant where Joe would always come for coffee every morning. Every day I would serve him his coffee, black, no sugar, and every day he would tip me quite generously. After two weeks of him coming to sit and work at our restaurant, I knew his order by heart. So I'd just have it ready in time for him. He appreciated the gesture. We got to talking, he asked if he could take me out on a date and I said yes. I didn't know that exactly a year down the line, I would be saying yes again, this time to being his wife and spending forever with him. I'm so so happy!"
- Brenda, Cheyenne, WY
Awwww! Commercial break as we head over to Starbucks to scout for our special someone! 🥰🤗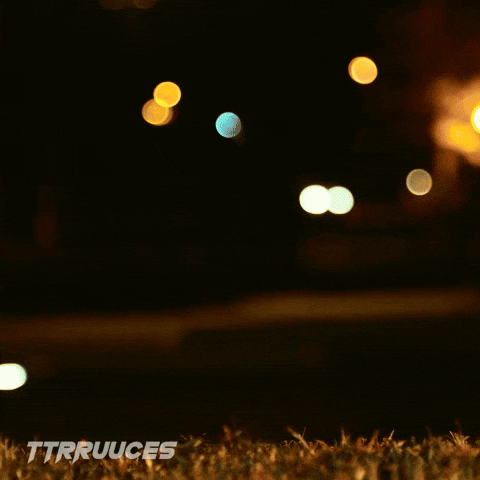 8-prong setting for the center stone, a beautiful channel set pave of diamonds on the shank. Lots of breathtaking sculptural milgrain detailing all around the ring.
This incredible yellow gold number has vintage royalty written all over it. It reminds us of Jade, one of our very own best-sellers. 
"First day of class in university. I'm excited to start class and I really want to get a front seat. It's a huge class, one hundred and fifty students and I don't really want to have a difficult time hearing the lecturer. As I walk towards a seat, I notice that this guy also has his eyes set on the same seat. We make eye contact for a split second before a mad dash ensues. The guy gets to the seat before me and laughs at me when I almost fall trying to grab the seat. What a douchebag, I think to myself.
If I told you that five weeks from now, I'll be marrying that 'douchebag', would you believe me? The world works in mysterious ways! 😂"
- Cynthia S, Pierre, ND
Show us a ring with a reverse tapered band that doesn't look great.
We'll wait.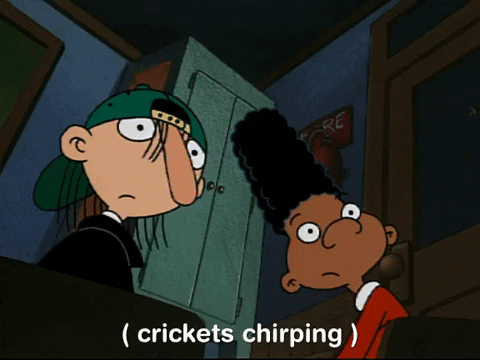 We can't take our eyes off this platinum piece from Icing on the Ring. The ring has a round moissanite center and the reverse tapered band. This combined with the pave of brilliant accent diamonds works magic to make for a splendid ring!
"We went on safari to Botswana and he had me look through the binoculars during a game drive at sunset. I looked out and saw a sign that said, "Jill, WILL YOU MARRY ME?" Then a monkey ran off with one of the Rs before I could say yes, and it was the funniest thing yet! Our tour guide joined in on the fun and said that now I had no choice but to MARY the guy! 🤣 The ultimate proposal! ❤💍"
- Jill, Cape Town, South Africa
 Another RavenFine Jewelers masterpiece! Split shank bands are some of our favorite band designs and this one is no exception. The accent diamonds on it give it a nice sophisticated finish.
"The cat's out of the bag -- we're engaged! Our relationship has pretty much been on the downlow, and we're glad it's been that way. In today's world of the internet and social media, it's easy to get carried away and feel pressured by societal norms. We wanted to do things our way, at our own pace and time. Can't wait to be Mrs. McCoughllie!"
-Georgina M., Cheyenne, WY
Gorgeous 11-carat handcrafted moissanite engagement ring. The ring can be made with a diamond as well as other shapes of moissanite. The band boasts of a triple diamond pave, to ensure that the ring is as bedazzling as possible.
Round center stones are our favorite because they guarantee maximum sparkle and we are team sparkle all the way!
"I'm not one to get mushy and share details about my personal life, but I really wanted to share this one. A week ago, Trey asked me to marry him and I said yes! This year has been a difficult one for many of us but I am ready to end it knowing that there is still beauty to life."
- Martha, Harrisburg, PA
And that concludes our collection of the most expensive moissanite engagement rings! Let us know in the comment section which of these six amazing pieces you'd be willing to splurge on! 
Until next time! 👋🏽❤